TAP's Database of Public Art Practices in Lebanon
Our Database of Public Art Practices is an on-going research project archiving public art interventions that have taken place in Lebanon from 1980 to present day.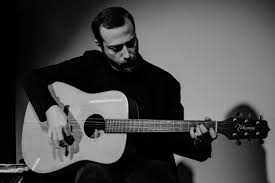 Sharif Sehnaoui
1976
Sharif Sehnaoui (b.1976, Lebanon) is a free improvising guitarist. He plays both electric and acoustic guitars, with (or without) extended and prepared techniques, focusing on expanding the intrinsic possibilities of these instruments without the use of effects or electronics.