TAP's Database of Public Art Practices in Lebanon
Our Database of Public Art Practices is an on-going research project archiving public art interventions that have taken place in Lebanon from 1980 to present day.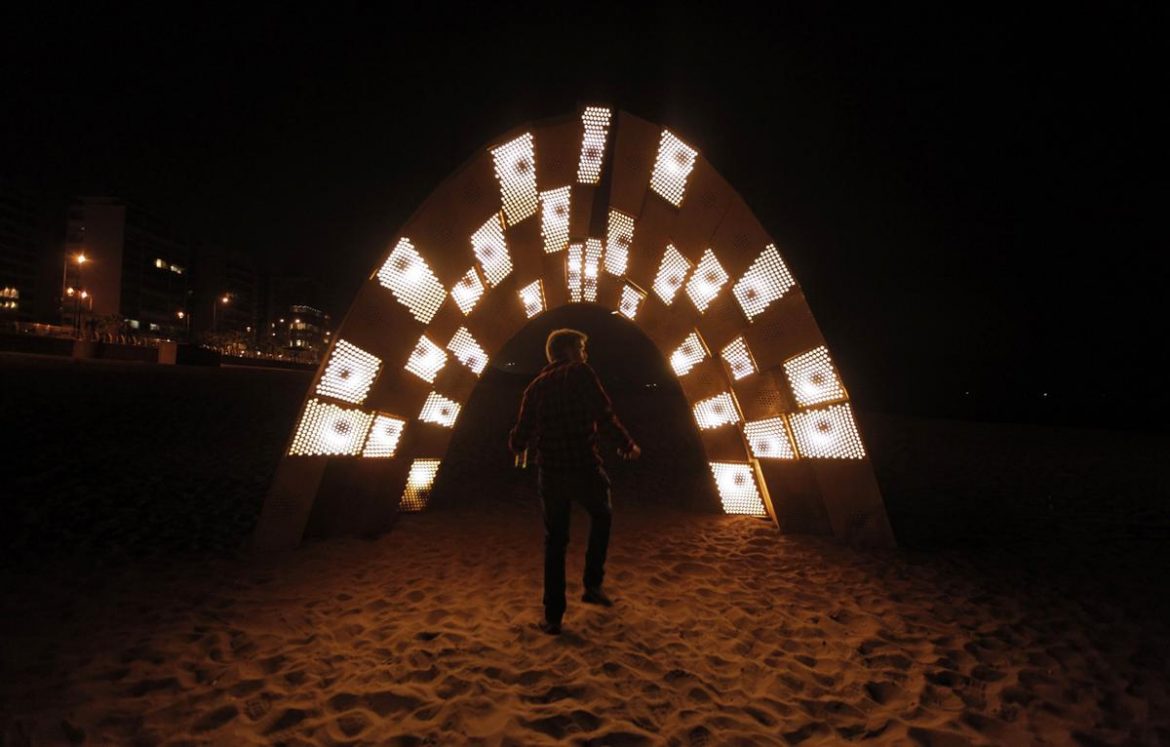 Open channel
Damj
The structure is actually the "Open Channel" listening station. It comes to life only after dark when its power source – the municipal street lamps of the seaside Corniche – ignite. Once those lamps are illuminated, though, the arch promises to flash up at distant pedestrians like a wedding decoration on the doorway of a traditional village house, its modest sound system bursting forth with music.