TAP's Database of Public Art Practices in Lebanon
Our Database of Public Art Practices is an on-going research project archiving public art interventions that have taken place in Lebanon from 1980 to present day.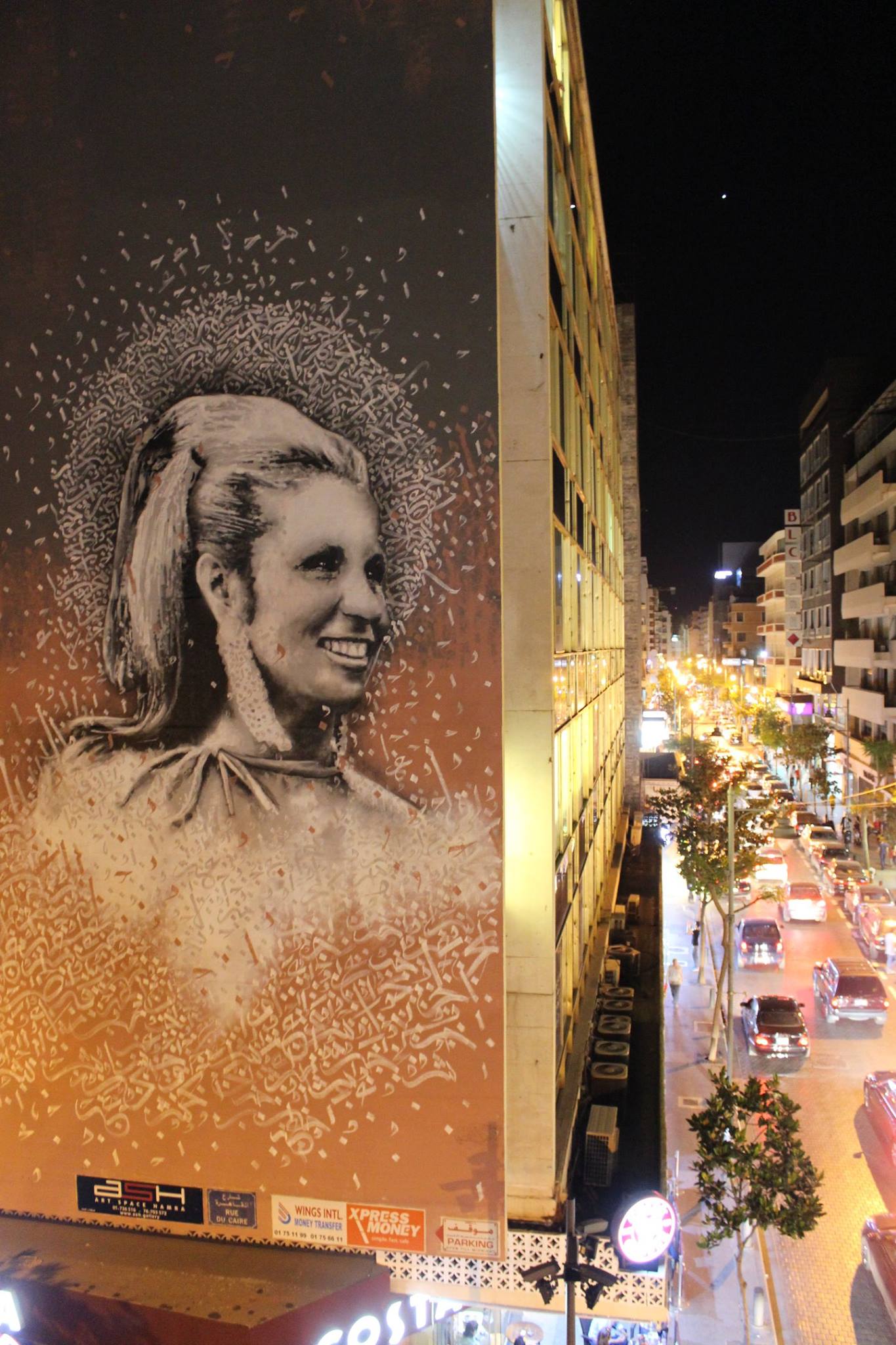 Sabah
Yazan Halwani
Yazan Halwani painted the legendary Sabah on one of the largest murals in Beirut to immortalize the woman that was loved by all and was able to challenge the rules of society. He thought the city needed to take Sabah's drive in modern society, break taboos when need be and not be held by norms. This mural was painted on an iconic building of Beirut pre-war era, the "Heart of Hamra" is a building that earns its name: before the Civil War it hosted the legendary Horseshoe Café, a literary café where Nizar Qabbani, Paul Guiragossian, and many Arab artists and intellectuals used to sit. After the war, Hamra started slowly recovering but was never able to become the Arab cultural hub it once was. This mural is an attempt to bring back that era.