TAP's Database of Public Art Practices in Lebanon
Our Database of Public Art Practices is an on-going research project archiving public art interventions that have taken place in Lebanon from 1980 to present day.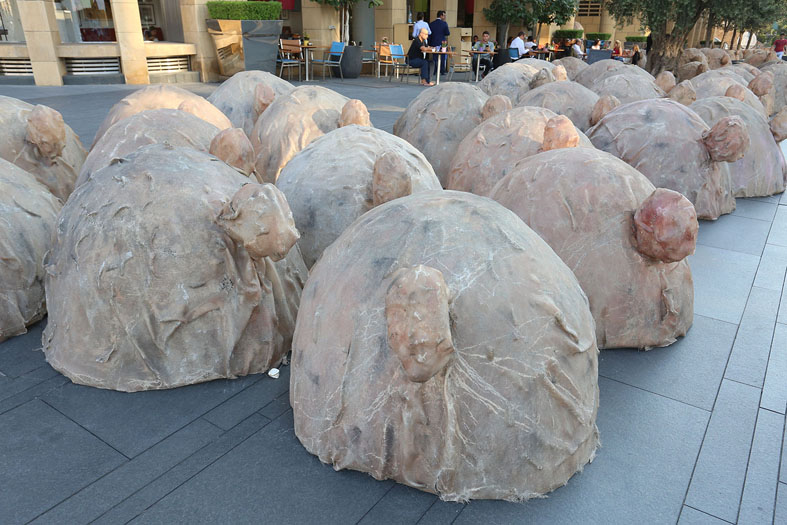 Turtles
Ghassan Zard
Whilst his sculptures initially appear playful, on closer reflection, they hint at something darker, as seen in his turtle-like figurative sculptures whose nodding featureless heads mark them as subservient and passive, as though caught in a trapping situation. Such gestures create an impression of violence or a tension hidden below the material surface.