TAP's Database of Public Art Practices in Lebanon
Our Database of Public Art Practices is an on-going research project archiving public art interventions that have taken place in Lebanon from 1980 to present day.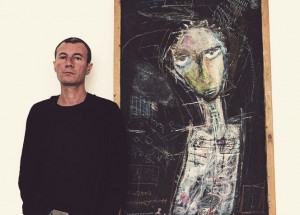 Rafik Majzoub
1971
Rafik Majzoub (b.1971, Lebanon) is a self-taught painter, graphic artist, and occasional filmmaker. He considers himself an "outsider artist," claiming a prominent position in the post-war Lebanese art scene. His oeuvre focuses on the human condition, but also on the quest for the self.
Other artists to explore