TAP's Database of Public Art Practices in Lebanon
Our Database of Public Art Practices is an on-going research project archiving public art interventions that have taken place in Lebanon from 1980 to present day.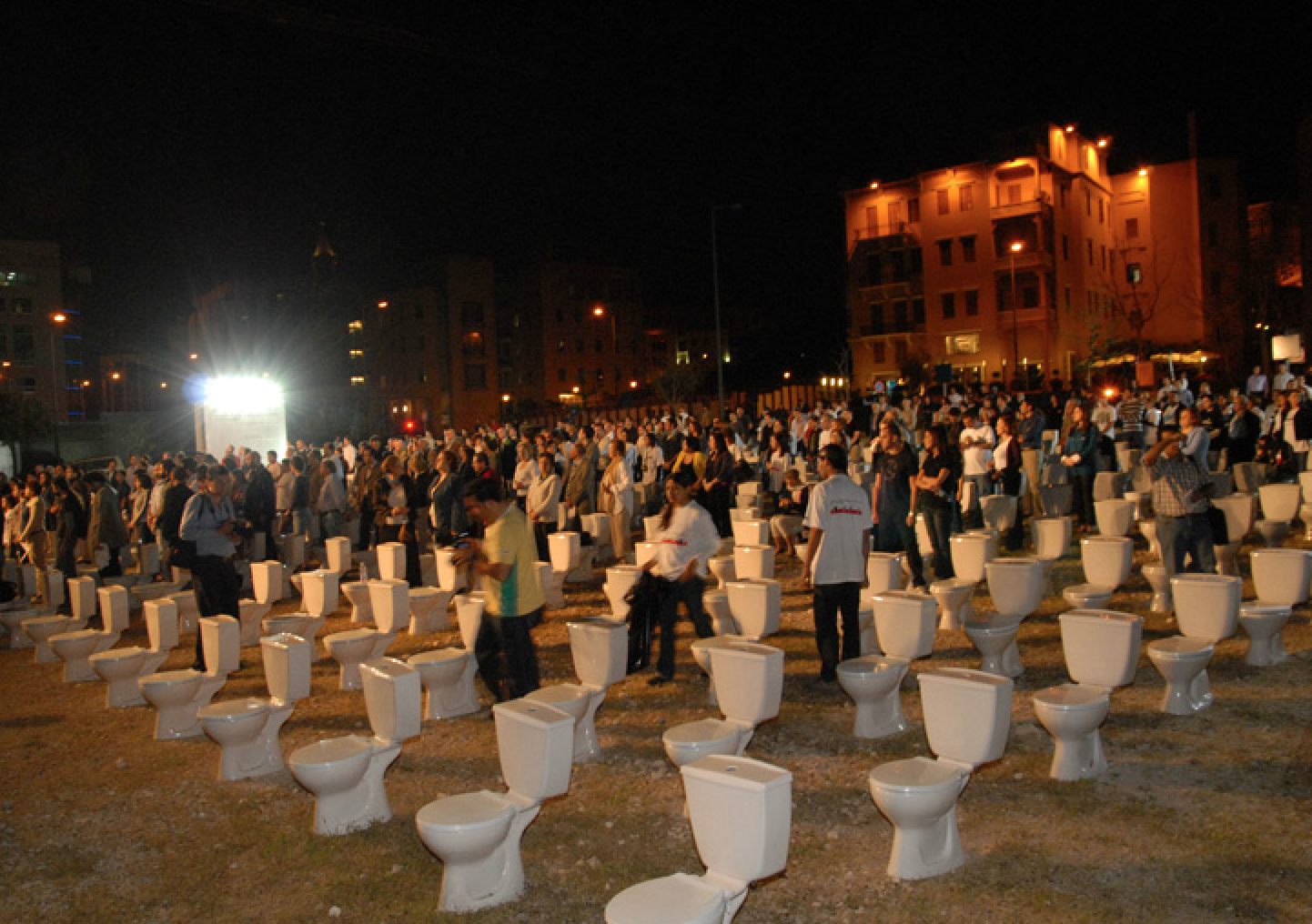 Haven't 15 years of hiding in the toilets been enough?
Nada Sehnaoui
In April 2008, artist Nada Sehnaoui installed 600 toilet seats in downtown Beirut in memory of the 15-year long Lebanese war, a time when people used to hide from bombs, shrapnel, and snipers in the bathrooms.