TAP's Database of Public Art Practices in Lebanon
Our Database of Public Art Practices is an on-going research project archiving public art interventions that have taken place in Lebanon from 1980 to present day.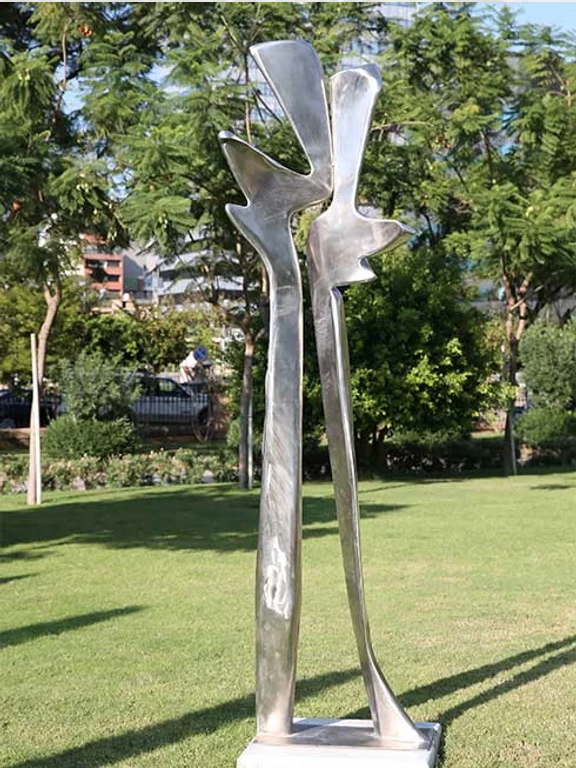 Abstract duo
Lutfi Romhein
The use of metal in Romhein's monumental sculptures exudes limitless space. The material provokes a sense of freedom and weightlessness and evokes energy and stability. This artist's work establishes an immaculate quality with the absence of traces of solder with its two independent components forming a single set expressing momentum and elevation in a polished finish. "In this sculpture consists of two forms, two figures, I have sought to express the harmony, unity in complementarity, and energy that might emanate".