TAP's Database of Public Art Practices in Lebanon
Our Database of Public Art Practices is an on-going research project archiving public art interventions that have taken place in Lebanon from 1980 to present day.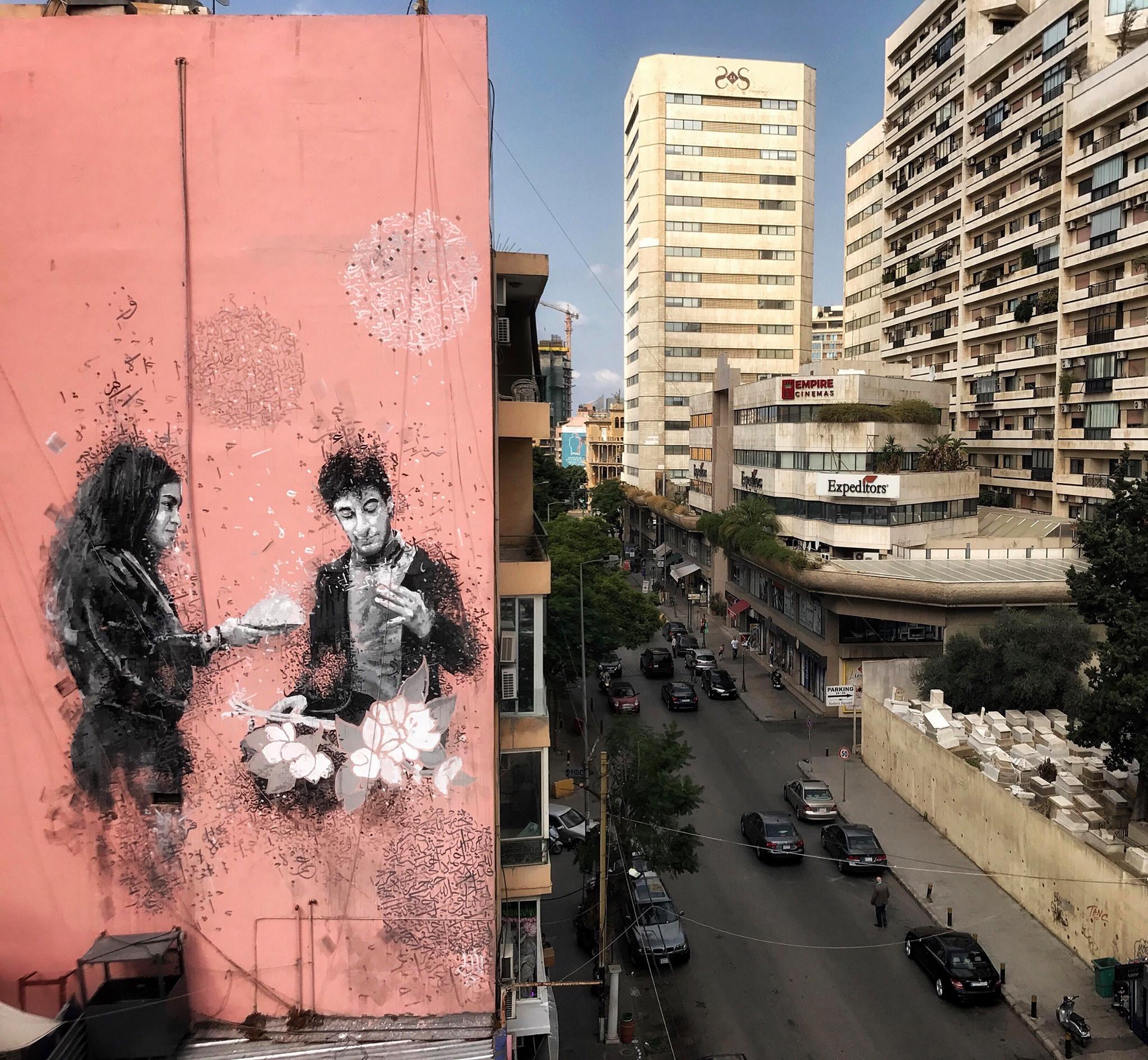 Noueiri Building
Yazan Halwani
The mural is painted on a building previously destroyed by the Civil War located on Beirut's Greenline – the former frontline of the Civil War splitting Beirut into the Christian East and the Muslim West. Part of Beirut's public cultural memory, the mural depicts Tarek Noueiri (a Muslim boy) and May (a Christian girl, whose family took refuge in West Beirut) sharing cotton candy; the scene is taken from Ziad Doueiri's classic West Beirut movie. The mural is a reminder of Lebanon's post-war settlement: a political system built on sectarianism and business interest that blocks true national cohesion.
Date:
2017
Location:
Noueiry
Medium:
Graffiti
Material:
N/A
Section:
Modern
Duration:
Ephemeral
Tags:
Urban & street art
Authorizations:
N/A
Commissioner:
Artist-led initiative