TAP's Database of Public Art Practices in Lebanon
Our Database of Public Art Practices is an on-going research project archiving public art interventions that have taken place in Lebanon from 1980 to present day.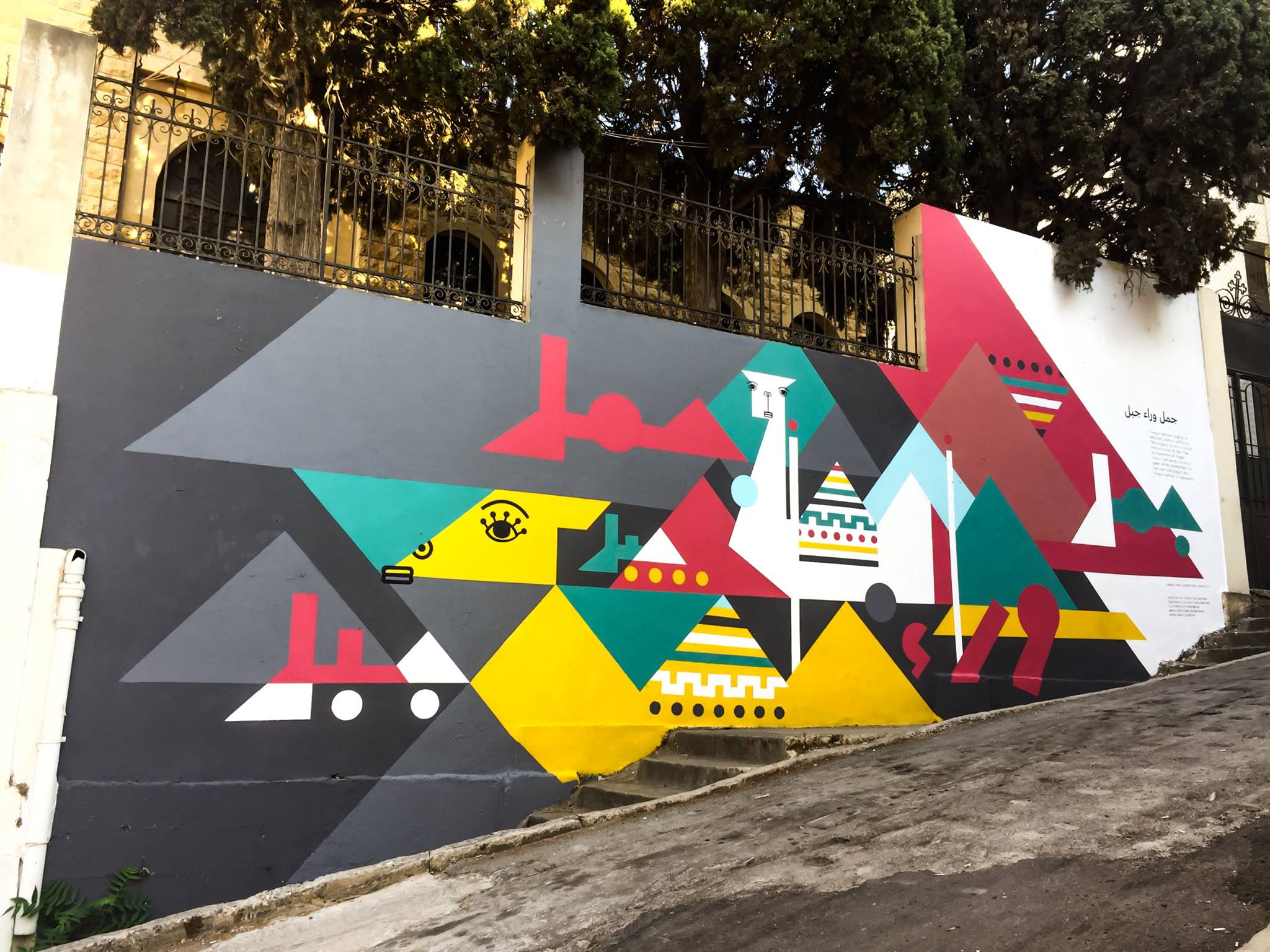 Tongue Twisters
Dihzahyners
Hanane Kai was invited to turn one part of the Vendome stairs into a visual illustration based on Lisanak Hisanak, a tongue-twister book wrtten by Fatima Sharafeddine, illustrated by Hanane and published by Kalimat. A 12-meter-long colorful mural and another 13 illustrated Tongue Twisters, will pull you into a visual world as puzzling and fun as the verbal one it represents.
Date:
2017
Location:
Mar Mkhael
Medium:
Graffiti, Mural
Material:
N/A
Section:
Contemporary
Duration:
Ephemeral
Tags:
Urban & street art
Authorizations:
N/A
Commissioner:
Kalimat Group