TAP's Database of Public Art Practices in Lebanon
Our Database of Public Art Practices is an on-going research project archiving public art interventions that have taken place in Lebanon from 1980 to present day.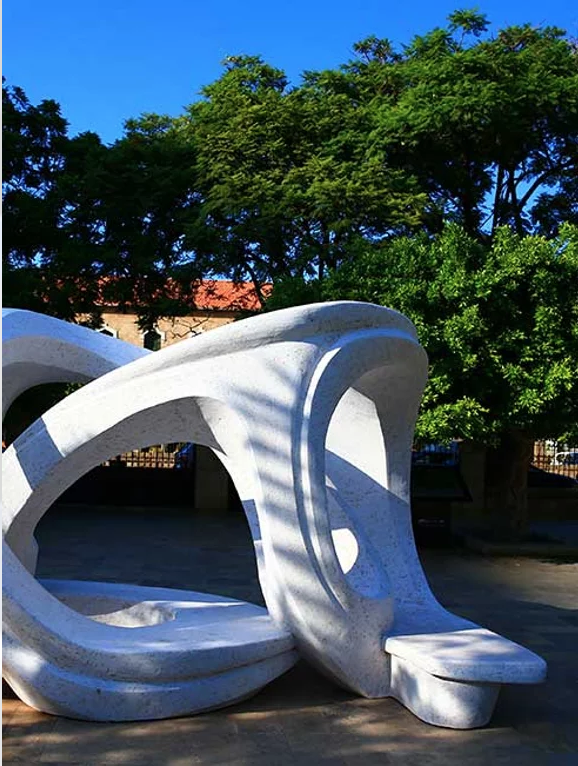 The bench sculpture
Nabil Helou
The bench sculpture marries the ordinary object with the inapproachable gallery art. It provokes and welcomes contact between the viewer and the object, eliminating all distance between the two. The artist's open work revisits the relationship between the public and art; making it an inevitable interaction rather than a luxury.