TAP's Database of Public Art Practices in Lebanon
Our Database of Public Art Practices is an on-going research project archiving public art interventions that have taken place in Lebanon from 1980 to present day.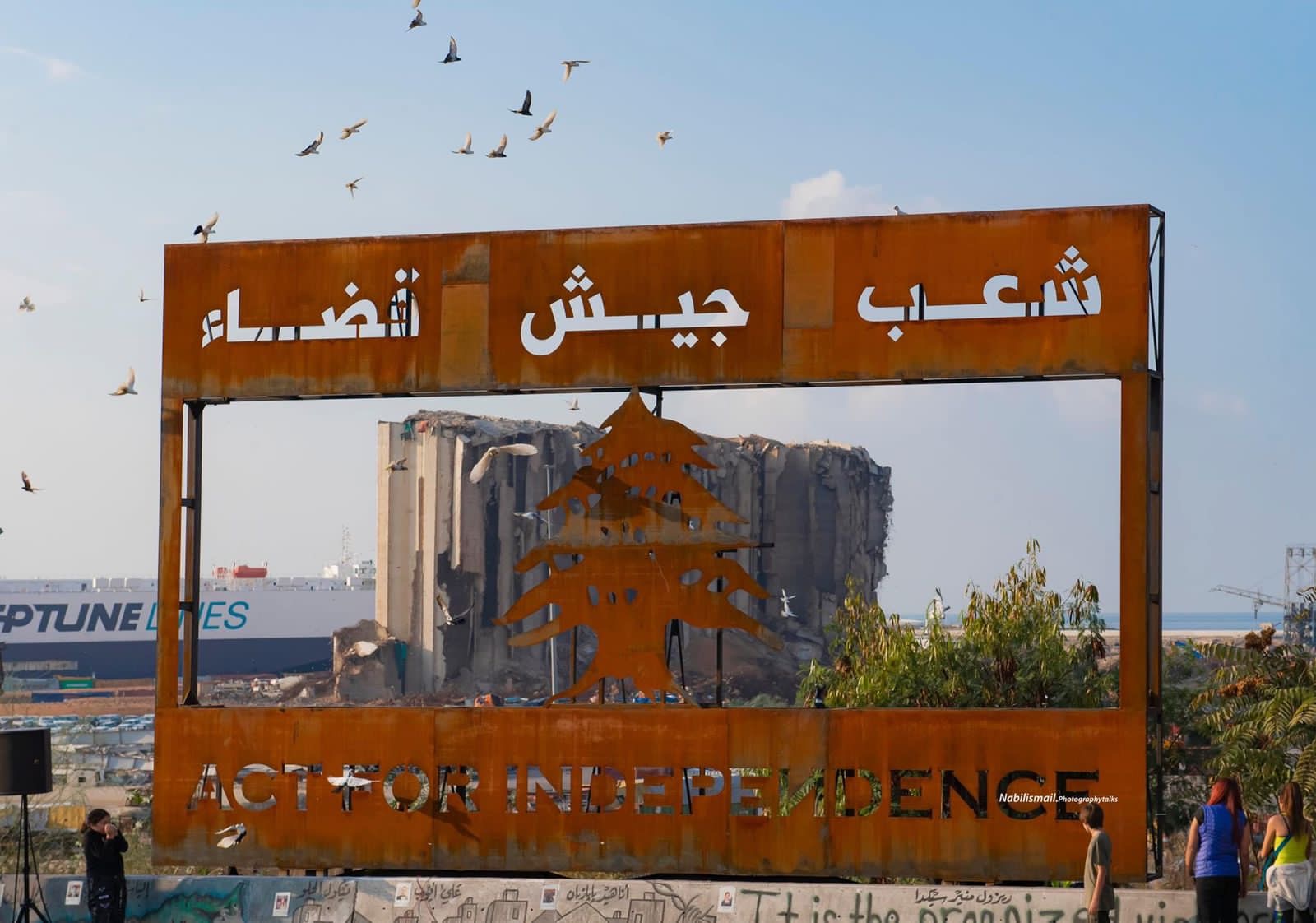 The Lebanese flag
ACT
Dedicated to Military. We created a big flag monument to demand our independence through a civil parade done by the Lebanese society all united to support our official military forces and to accomplish our new trilogy: people, judiciary, military.