TAP's Database of Public Art Practices in Lebanon
Our Database of Public Art Practices is an on-going research project archiving public art interventions that have taken place in Lebanon from 1980 to present day.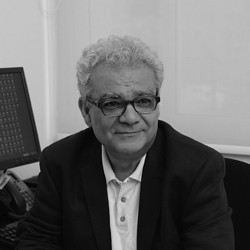 Abdallah Kahil
Dr Abdallah Kahil is an associate professor and the director of the Institute of Islamic Art and Architecture at LAU. He joined LAU as a part-time faculty member in 2003 and became a full-timer in 2005. Dr Kahil is an art and architectural historian, as well as an artist. His research interests include Islamic art and architecture, modern art and architecture, and visual culture in the Eastern Mediterranean region.
Other artists to explore