TAP's Database of Public Art Practices in Lebanon
Our Database of Public Art Practices is an on-going research project archiving public art interventions that have taken place in Lebanon from 1980 to present day.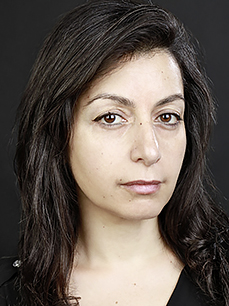 Nesrine Khodr
1973
Nesrine Khodr (b.1973, Lebanon) is an artist and television producer who works in moving image, print and performance. Among the subjects, her work has explored are perceptions of movement, duration and distance; gender relations; the power of seduction; and intellectual and emotional challenges facing the young generation.
Other artists to explore