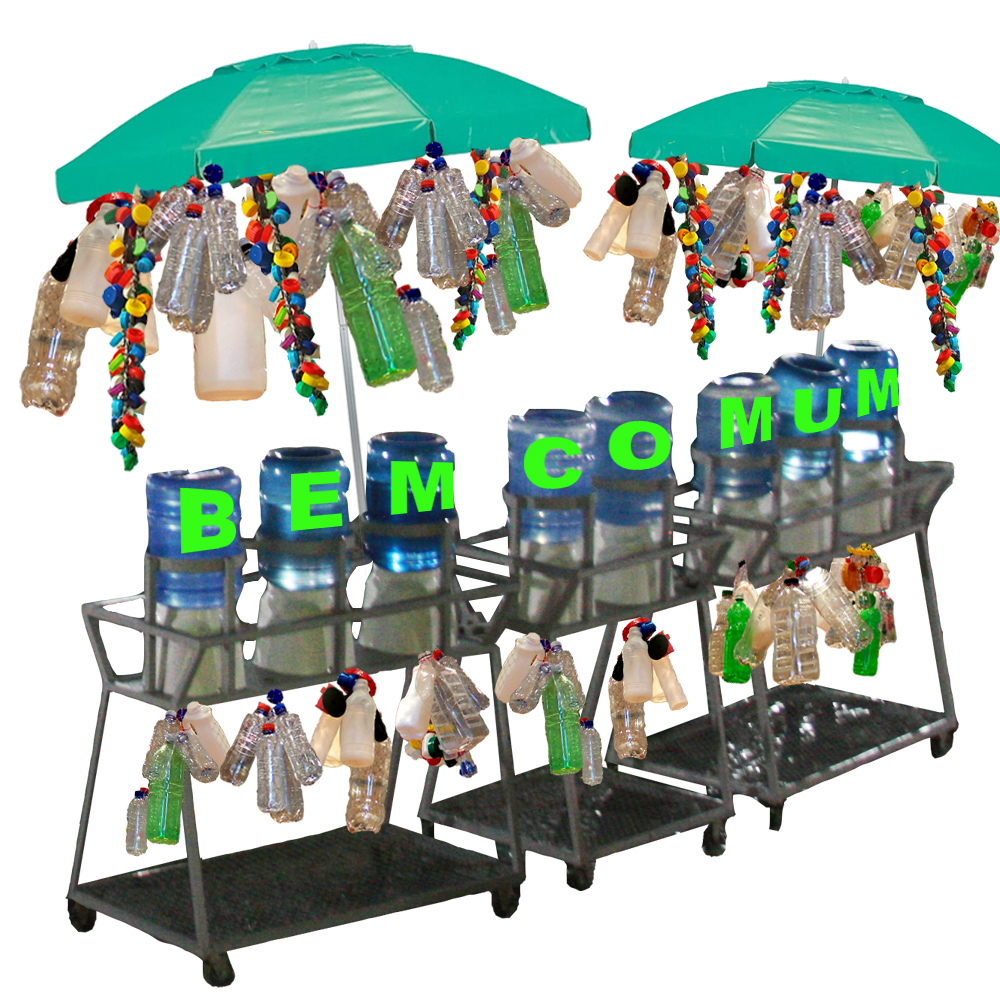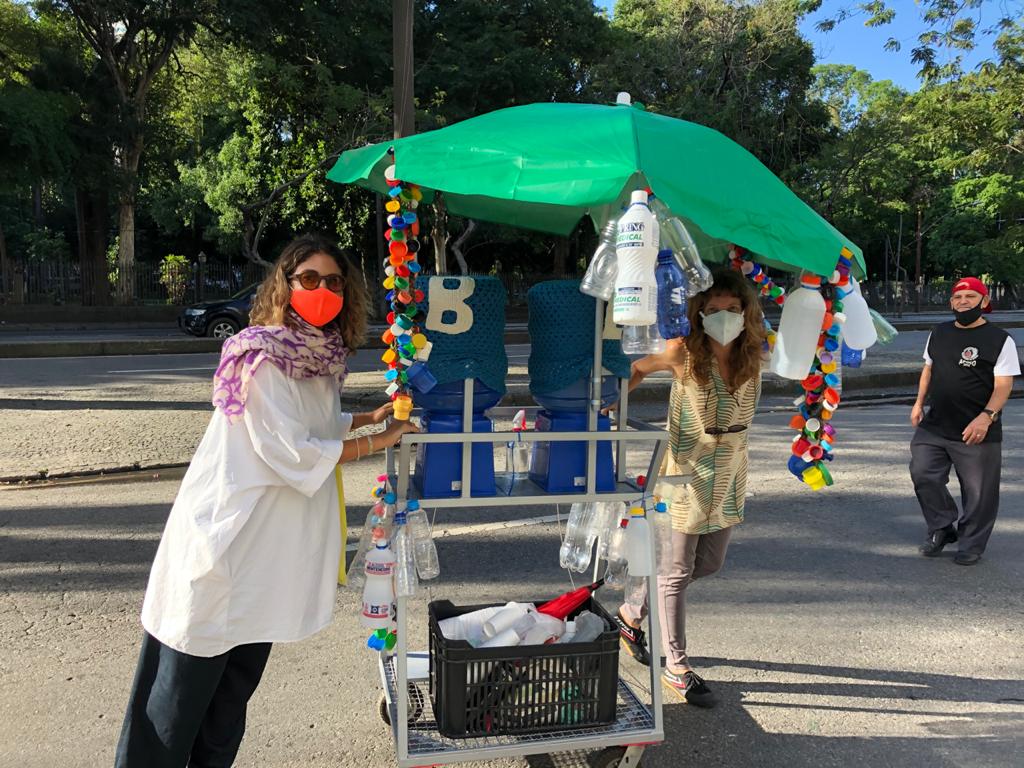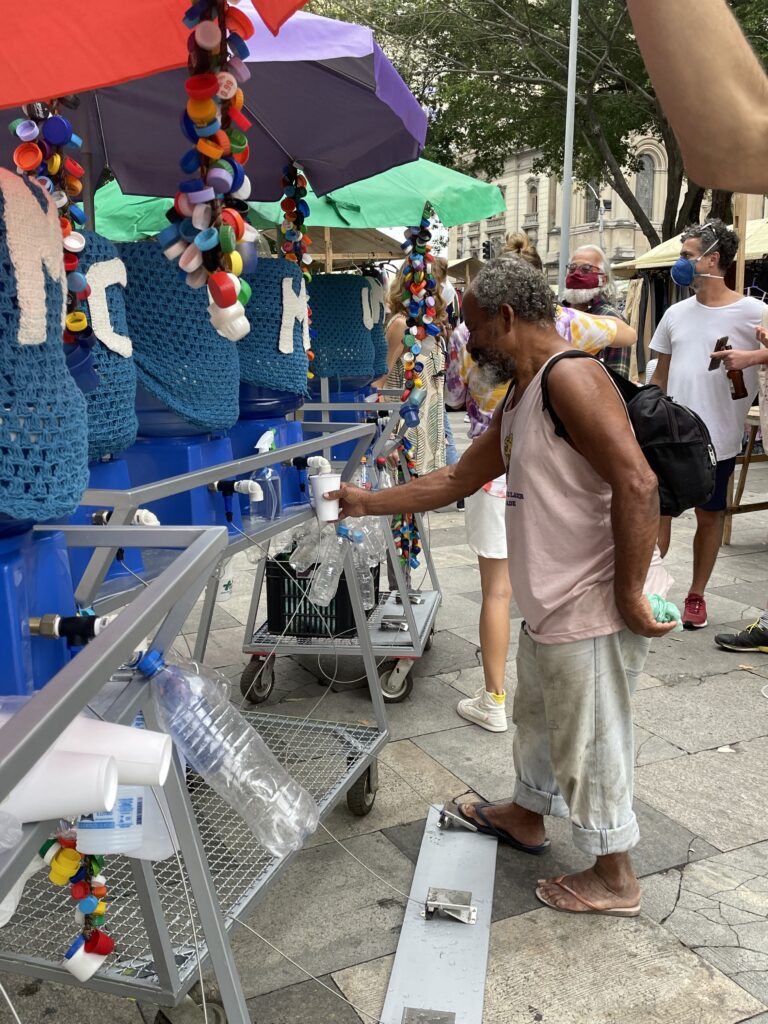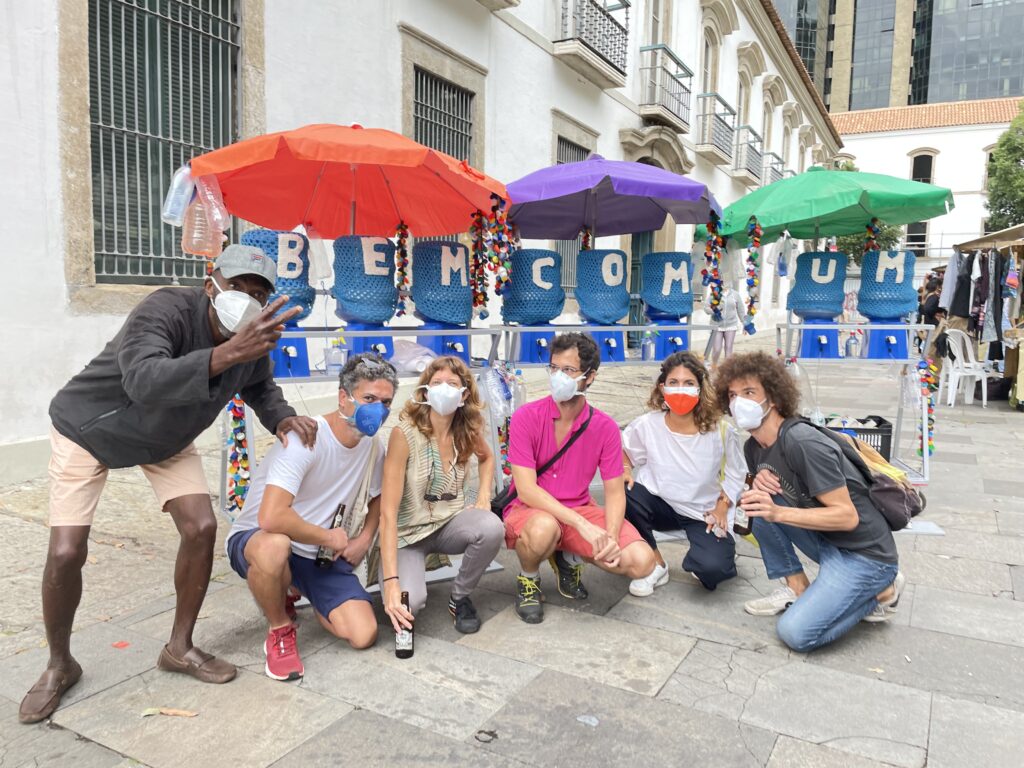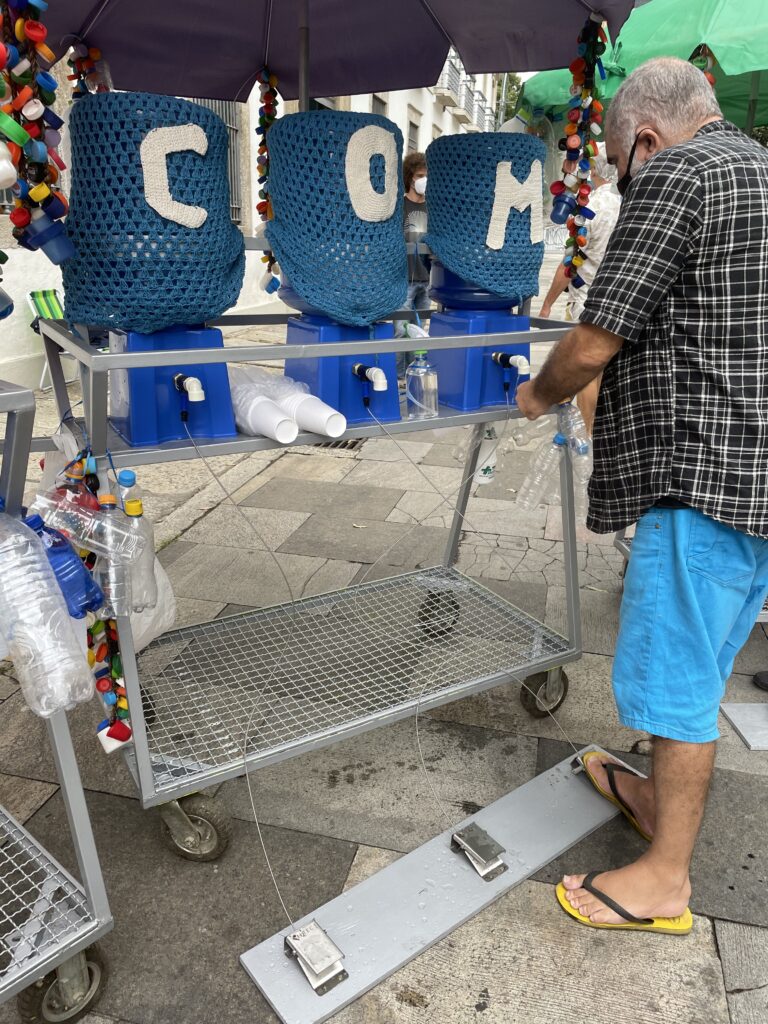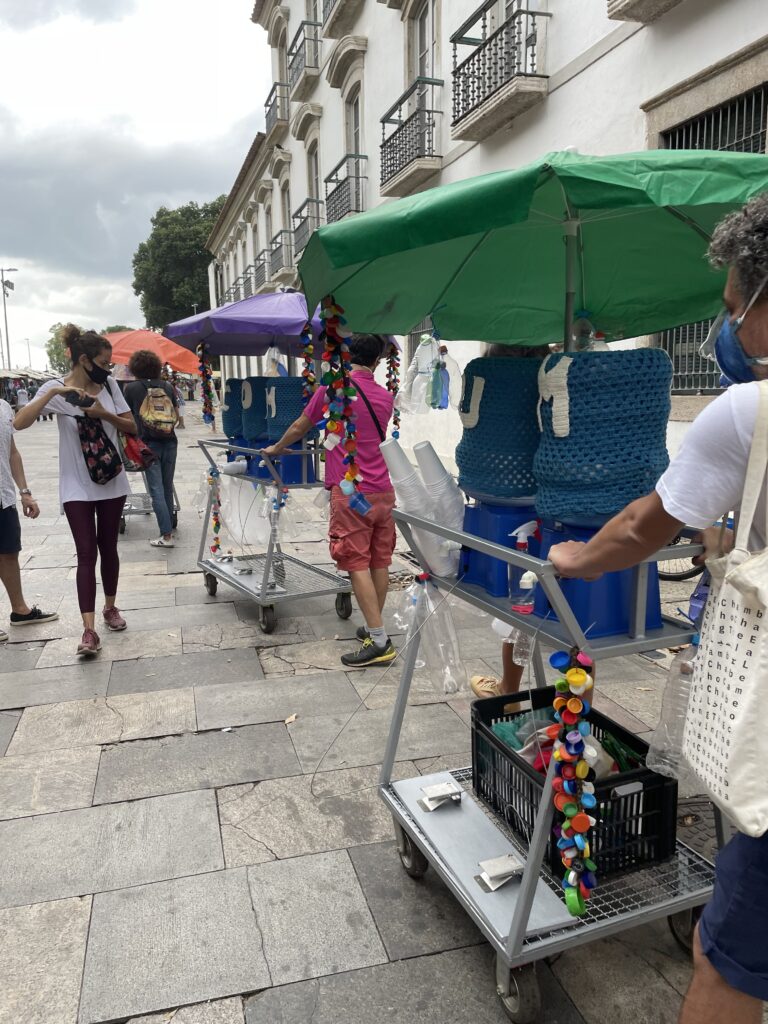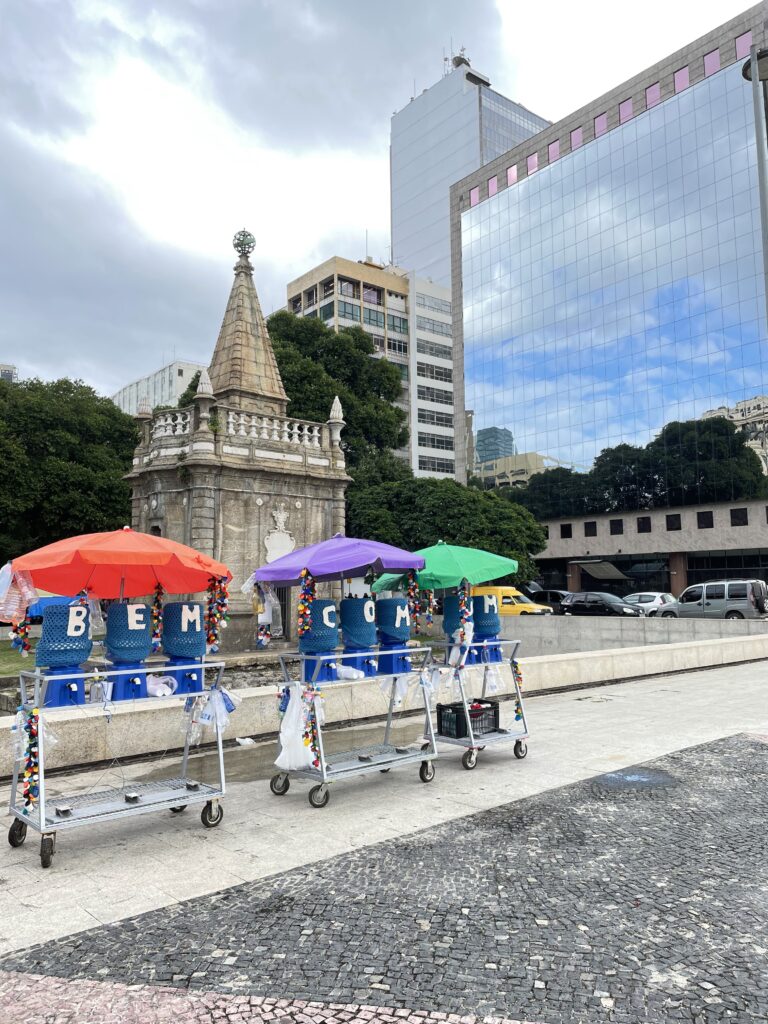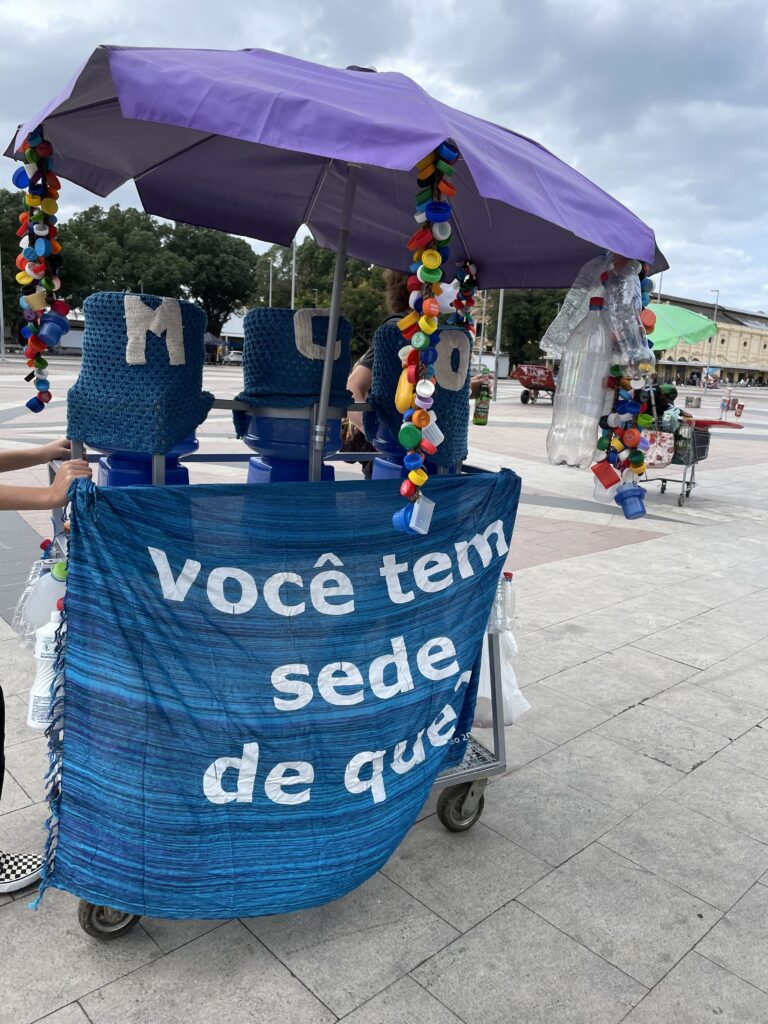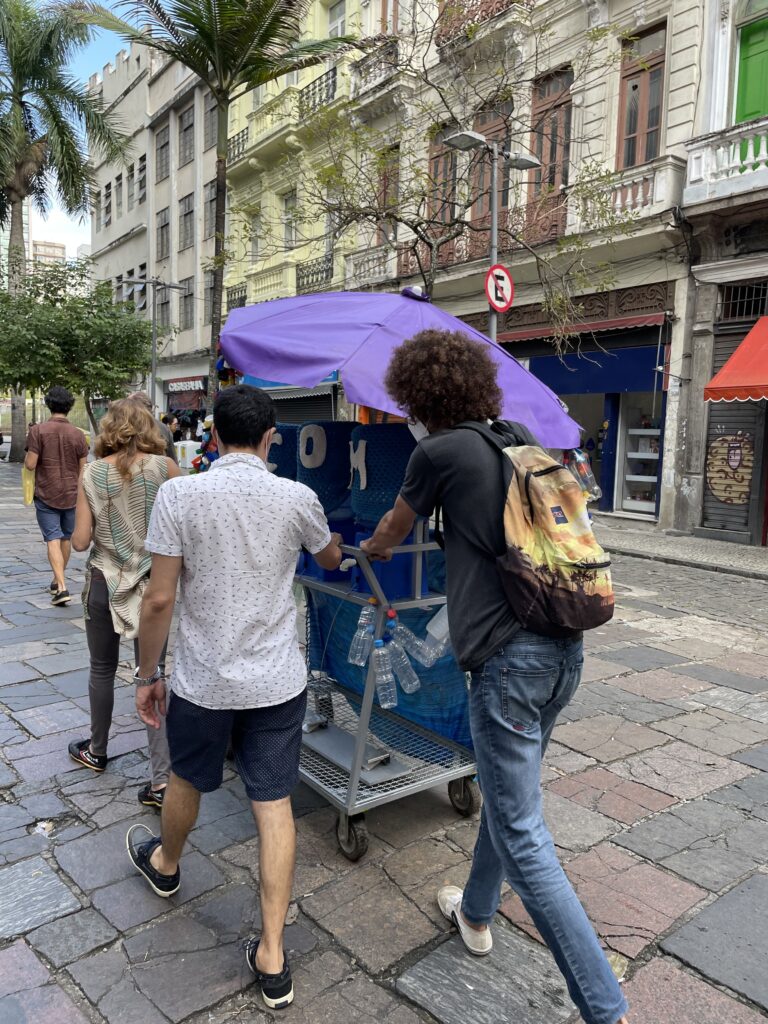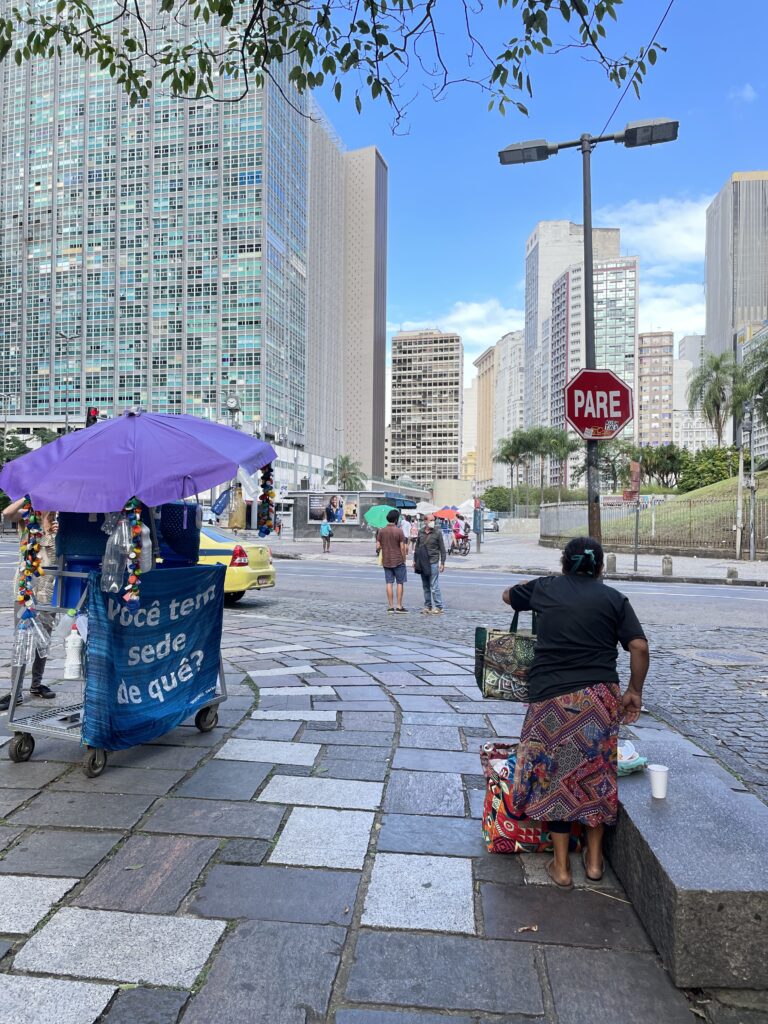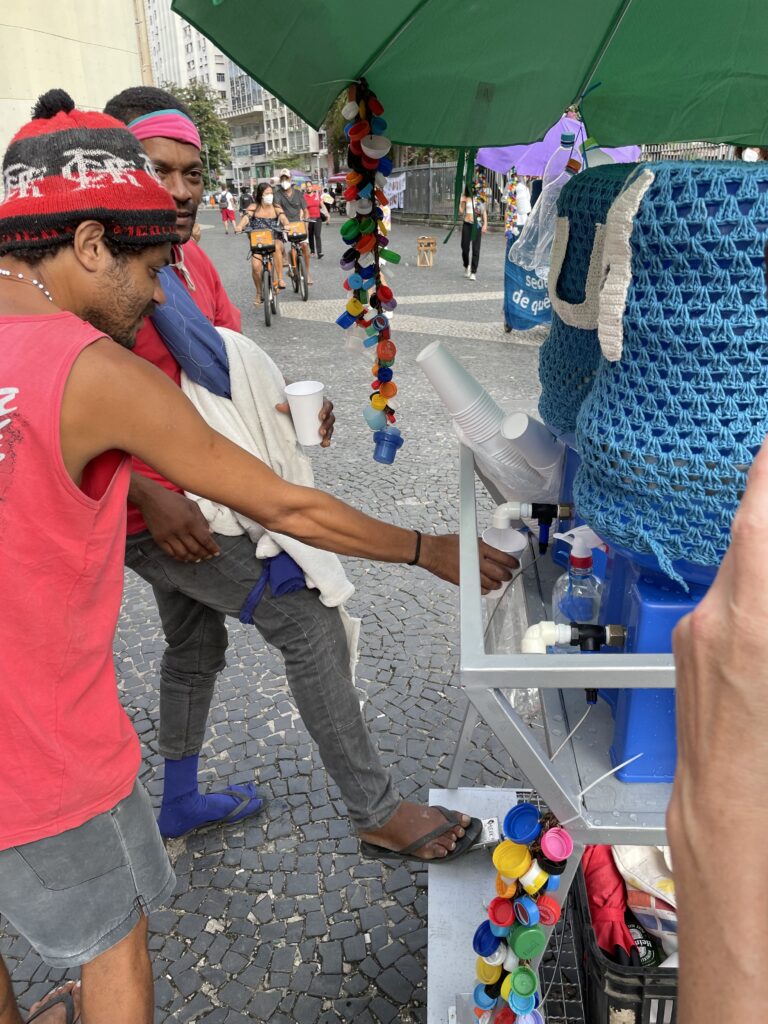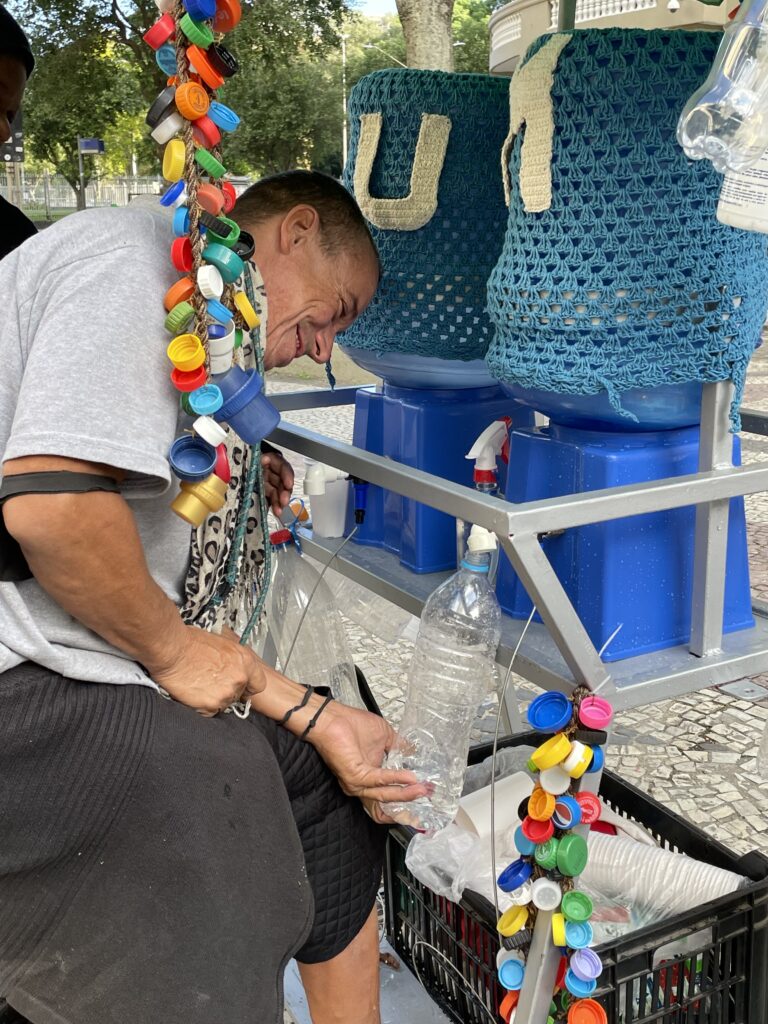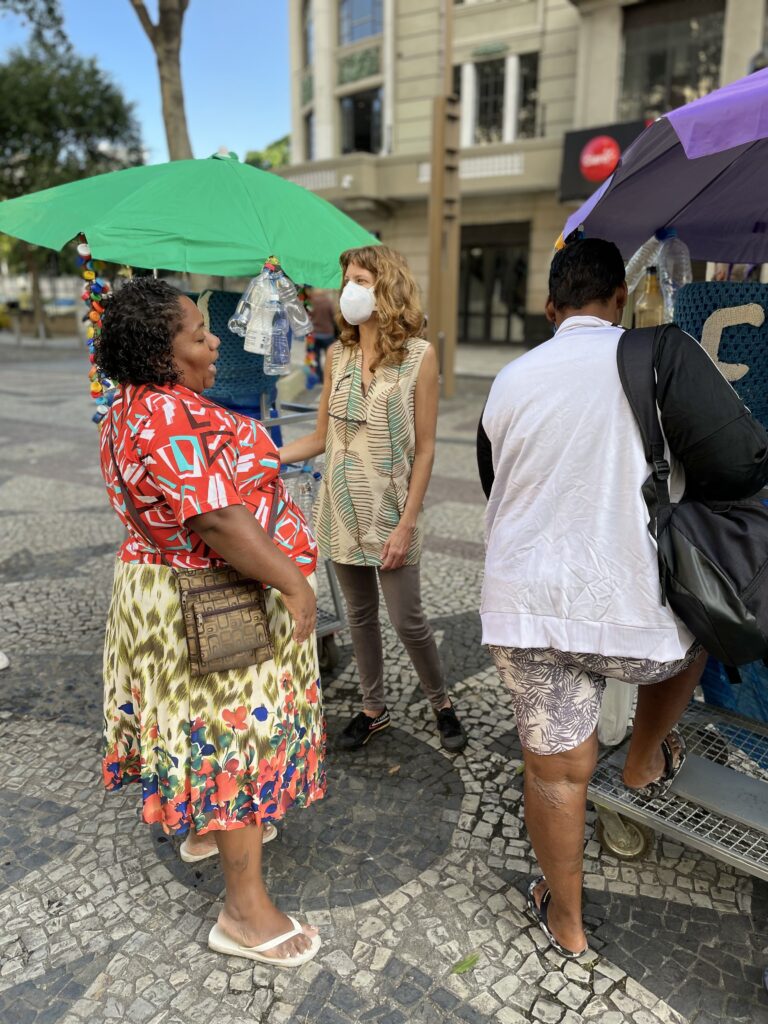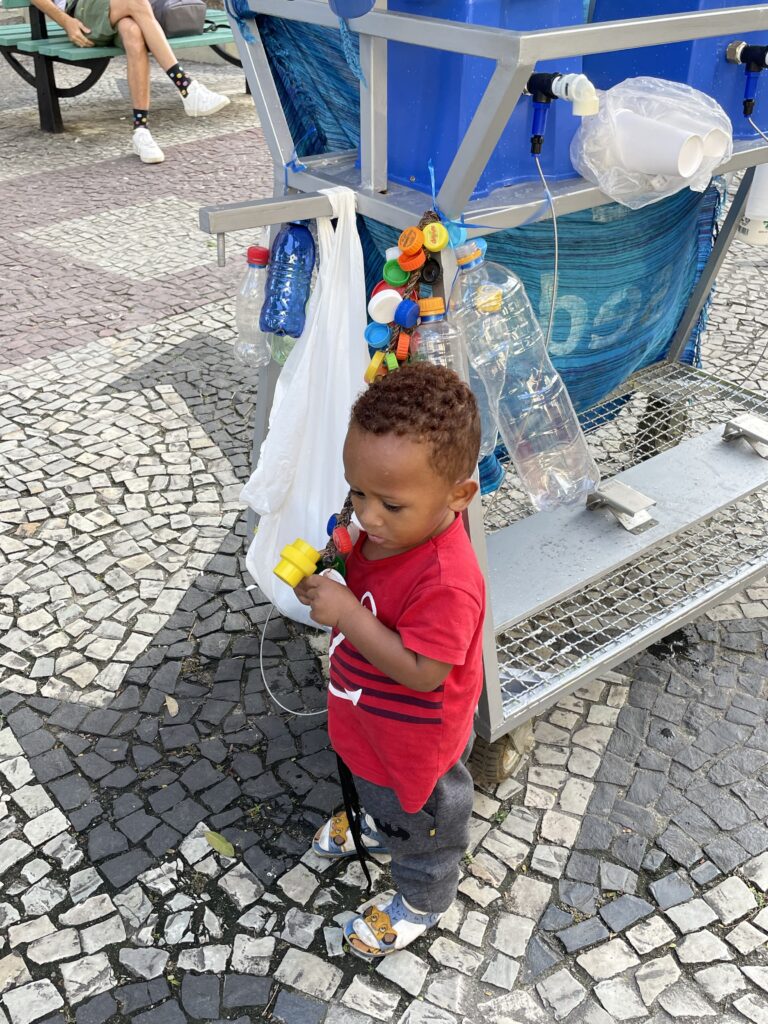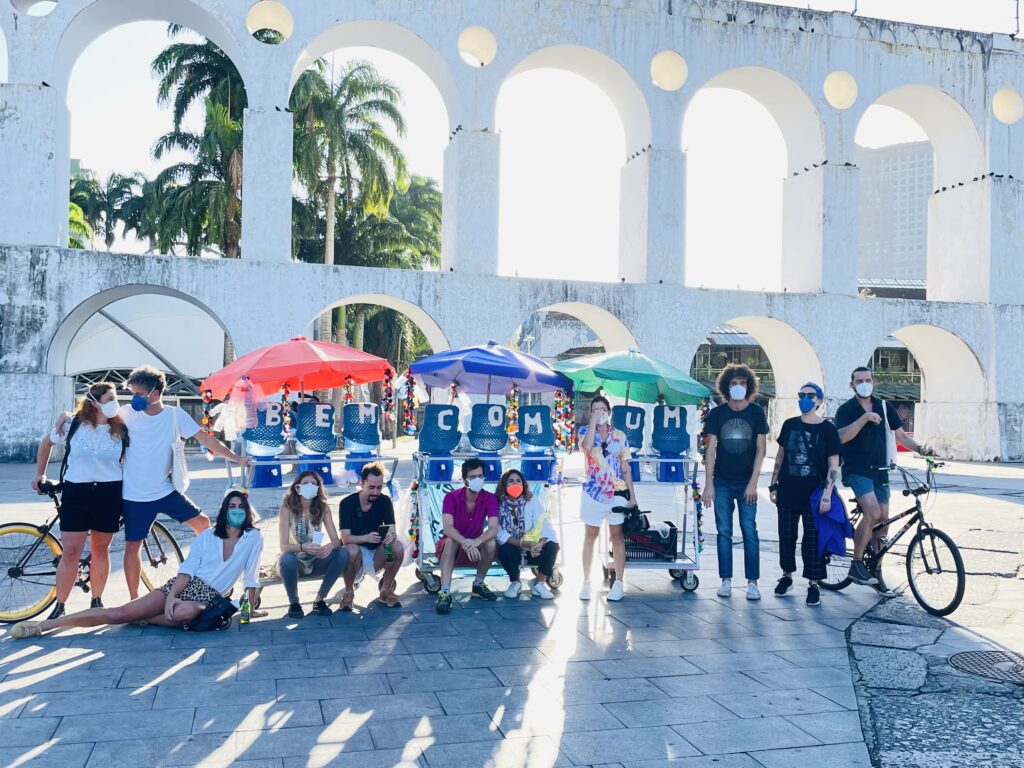 Bem Comum
Public Art Commissions
June 12 — July 3 2021
Rio de Janeiro, Brazil
Learn More
As the pandemic is ravaging Brazil and the number of homeless people dramatically increasing in Rio de Janeiro, access to water has become an emergency.
The project Bem Comum by art collective OPAVIVARÁ! is a commission by TAP as part of the exhibition and cross-cultural project Make Yourself at Home: Migration and Hospitality out of place curated by Amanda Abi Khalil planned to inaugurate in Rio de Janeiro, Brazil, in March 2022. This long term research curatorial project instigated by the Goethe Institute in 2017 is punctuated by a series of public art commissions in collaboration with TAP. 
This project was conceived in an urban pandemic context to meet the urgent need for access to water, which has intensified with the increase of the homeless population. it is articulated around the history of the old public fountains that existed in the city of Rio de Janeiro and dialogues directly with the Fountain of Mestre Valentim, located in Praça XV, a popular square imbued with colonial history.  This public intervention brings up the discussion on the global water crisis, with a local focus on the precarious situation in the state of Rio de Janeiro, triggering the debate on the universal right to water and a critique of the recent privatization of the state water supply company and sewage treatment, CEDAE. 
OPAVIVARÁ! is an art collective from Rio de Janeiro acting in public spaces of cities, galleries and cultural institutions, questioning the use of private and public spaces, through the creation of relational objects that provide collective experience. Since its creation in 2005, the group has been creating situations that activate and increase the power of life: how to drink and dance together, or celebrate any day gathered in the square, at the beach or on the street, like a carnival out of season, feeding and spreading the transformational power through pleasure.. The audience is invited to join in a public moment, collectively, temporarily and mobile, which promotes redefinition of spaces, regardless of their particular conditions; it's from the public to the public.
This public intervention was activated four times on the following dates, from 11am – 3pm, with a departure from Praça XV:
June 12, June 19, June 26 and July 3, 2021