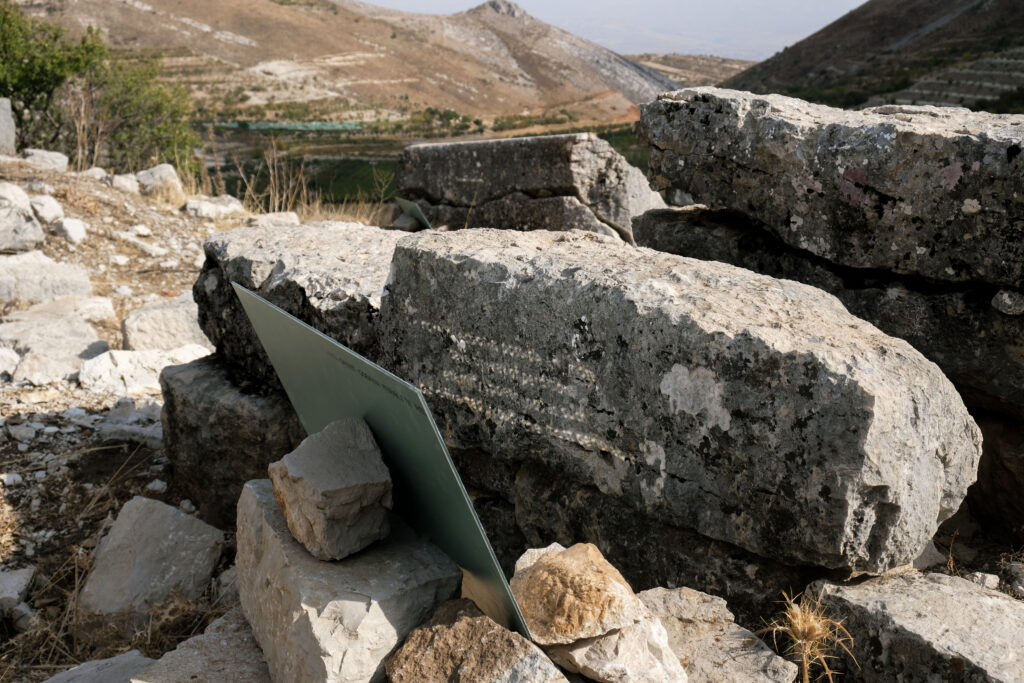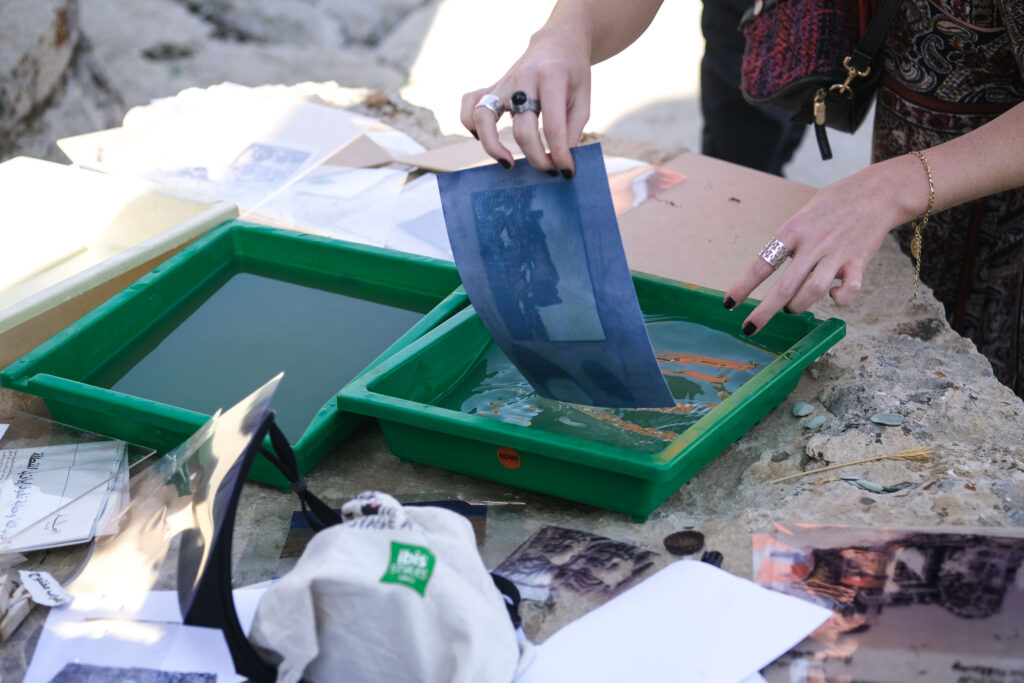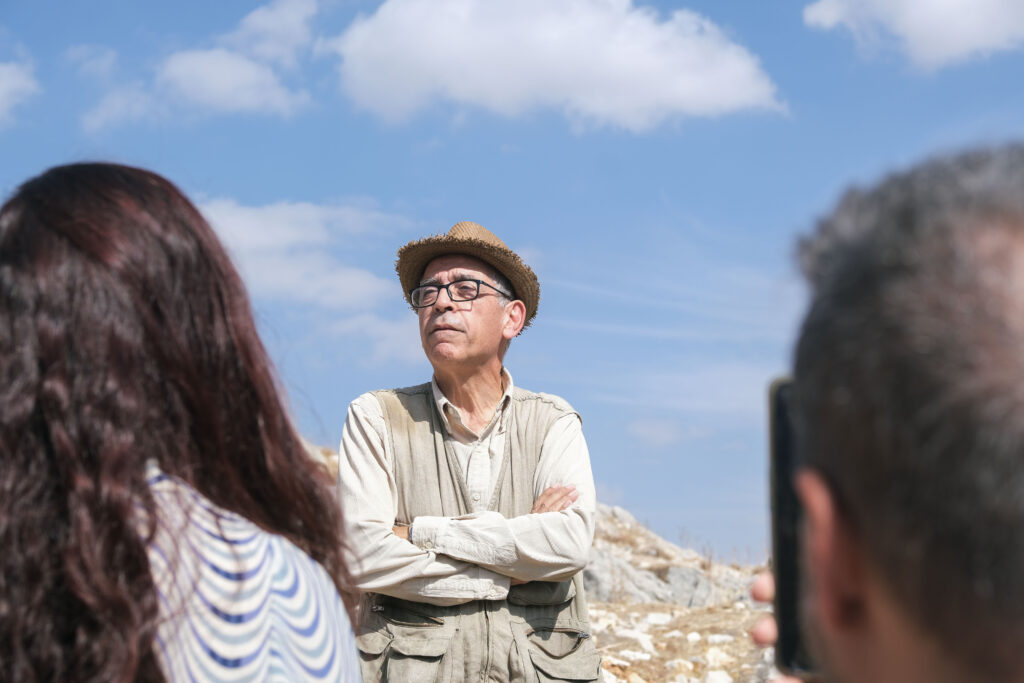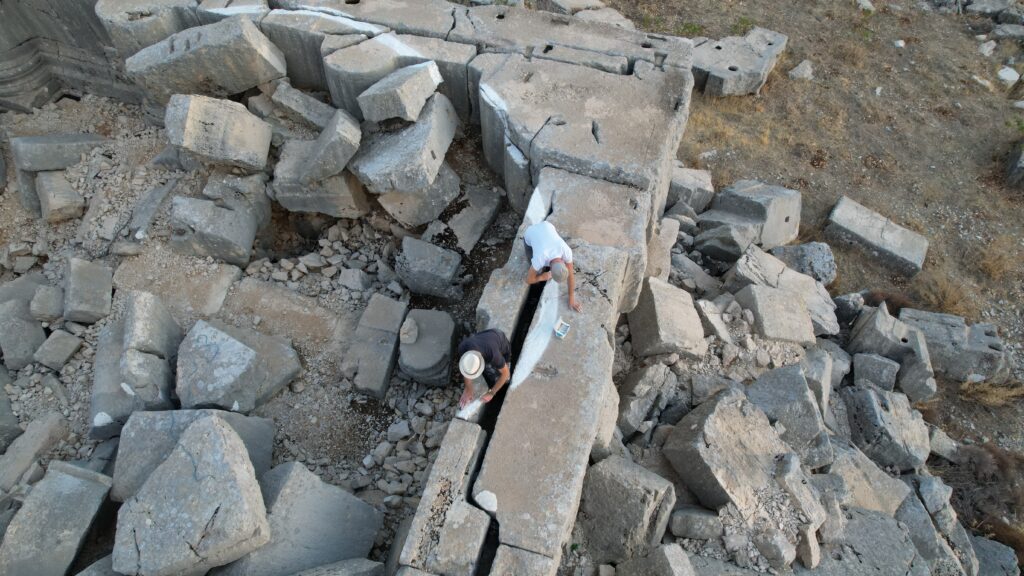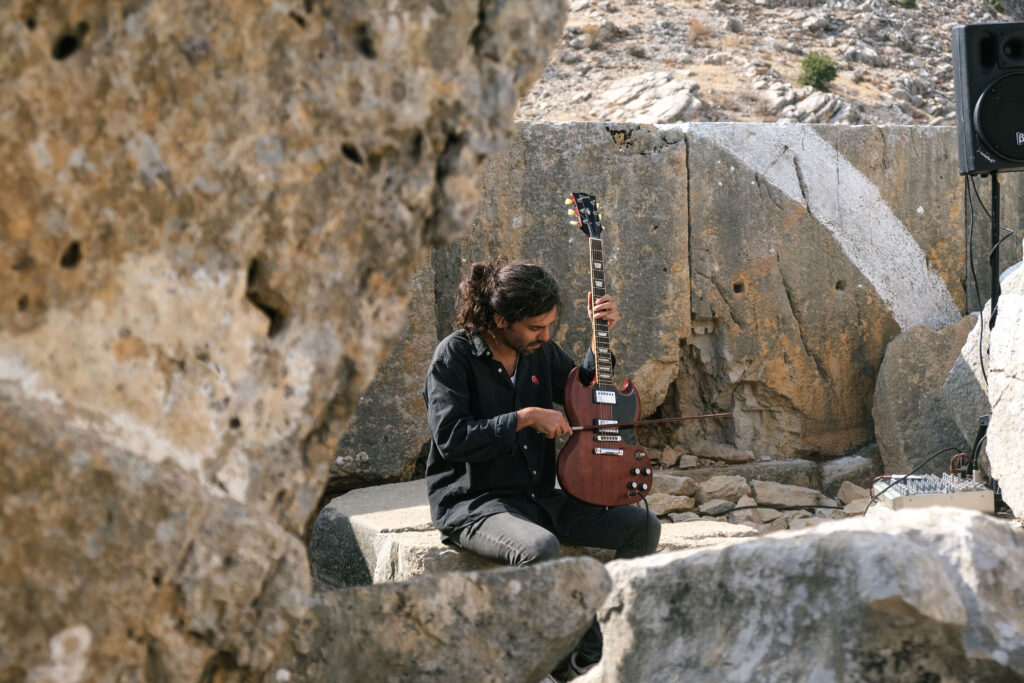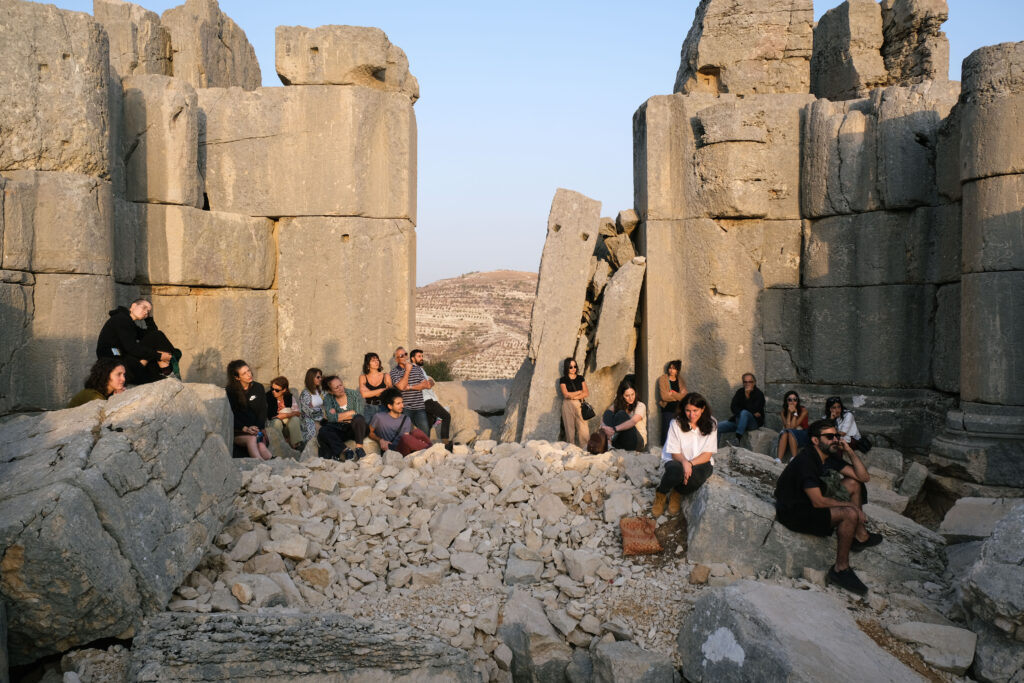 Scratch the surface, touch the sun
Public Art Commissions
October 28-30 2022
Hosn Niha, Beqaa
Scratch the surface, touch the sun is a curatorial exploration of acts of preservation and conversation as practices of care.
The sanctuary of Hosn Niha has undergone major transformations since the 1st century: it has survived natural disasters and man-made wars and the ruins still standing are a testament to history.
We stand by archeological sites in awe and amazement, holding onto their memory as placeholders for our humanity. When you walk through Hosn Niha today, you are overcome with a sense of calm, however, there is a fragmented reception of the past: do we not acknowledge its violence? How are we only left with peaceful recollection? The experience and remembrance of the past are almost impossible to bring together.
TAP invited five artists to reflect through the site while thinking about its tumultuous past and challenging the poetic narrative of historical preservation. Caline Aoun, Gregory Buchakjian, Firas El Hallak, Heather Kayed and Thalia Bassim explored Hosn Niha through various understandings of the ruin: embracing the natural, historical, and isolated nature of the site, they imagined gestural, ephemeral, interventions that speak to its monumental condition, archeological state, architectural predicament, ritualistic past, pillaged state, parafictional memorials and its bleak future.
How can we re-live the ruins today, bringing the site's charged history to a contemporaneous moment, and drawing parallels between the site's construction and its demise?
This project was co-curated by Jad Karam and Nour Osseiran.
Scratch the surface, touch the sun is supported by the French Institute under the framework of "Art et Territoire", in collaboration with the Directorate General of Antiquities in Lebanon.
This project was made possible through the cooperation of the Municipality of Niha, mayor Marwan El Maalouf, Naji Rmeily, Raffi Gergian, Jean Yasmine, and the generous support of the village of Niha and the community who embraced us.
The project's visual identity was designed by Robin Khalil.