TAP's Database of Public Art Practices in Lebanon
Our Database of Public Art Practices is an on-going research project archiving public art interventions that have taken place in Lebanon from 1980 to present day.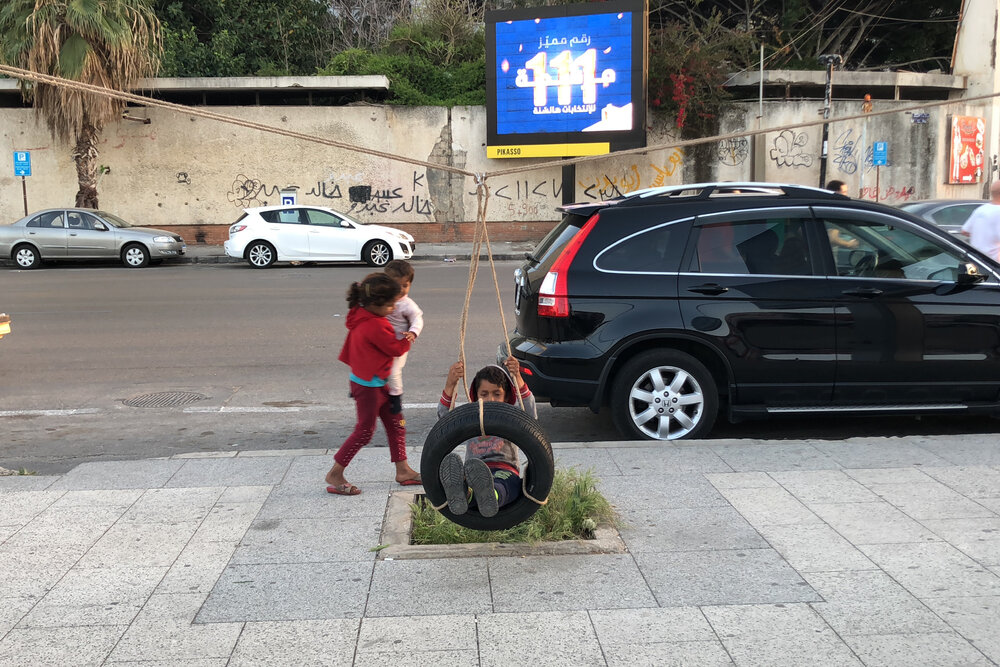 Come and play
BePublic
Come and play has been the constant tool in interpreting beirut's appropriations. this has triggered a sense of absence highlighted in the city's playful approach as a form of survival. the final installation introduces beirut from within the service, the city's strongest public element, through a performative ride in the areas of gemmayze and mar mikhael. The trajectory explores a set of physical interventions and performances that are meant to trigger a different reading of our city through appropriation. along with a set of physical installations. This group created performances with students, friends, and a small fleet of service taxi drivers, revolving around the concept of "play as a survival kit". Rana Haddad with Nicolas Abou Haidar, Soraya Hammoud, Nicol Yamin, Lina Akkaoui, Carl Yammine.
Date:
2018
Location:
Gemmayze
Medium:
Performance
Material:
N/A
Section:
Contemporary
Duration:
Ephemeral
Tags:
Site-specific intervention
Authorizations:
N/A
Commissioner:
Artist-led initiative