TAP's Database of Public Art Practices in Lebanon
Our Database of Public Art Practices is an on-going research project archiving public art interventions that have taken place in Lebanon from 1980 to present day.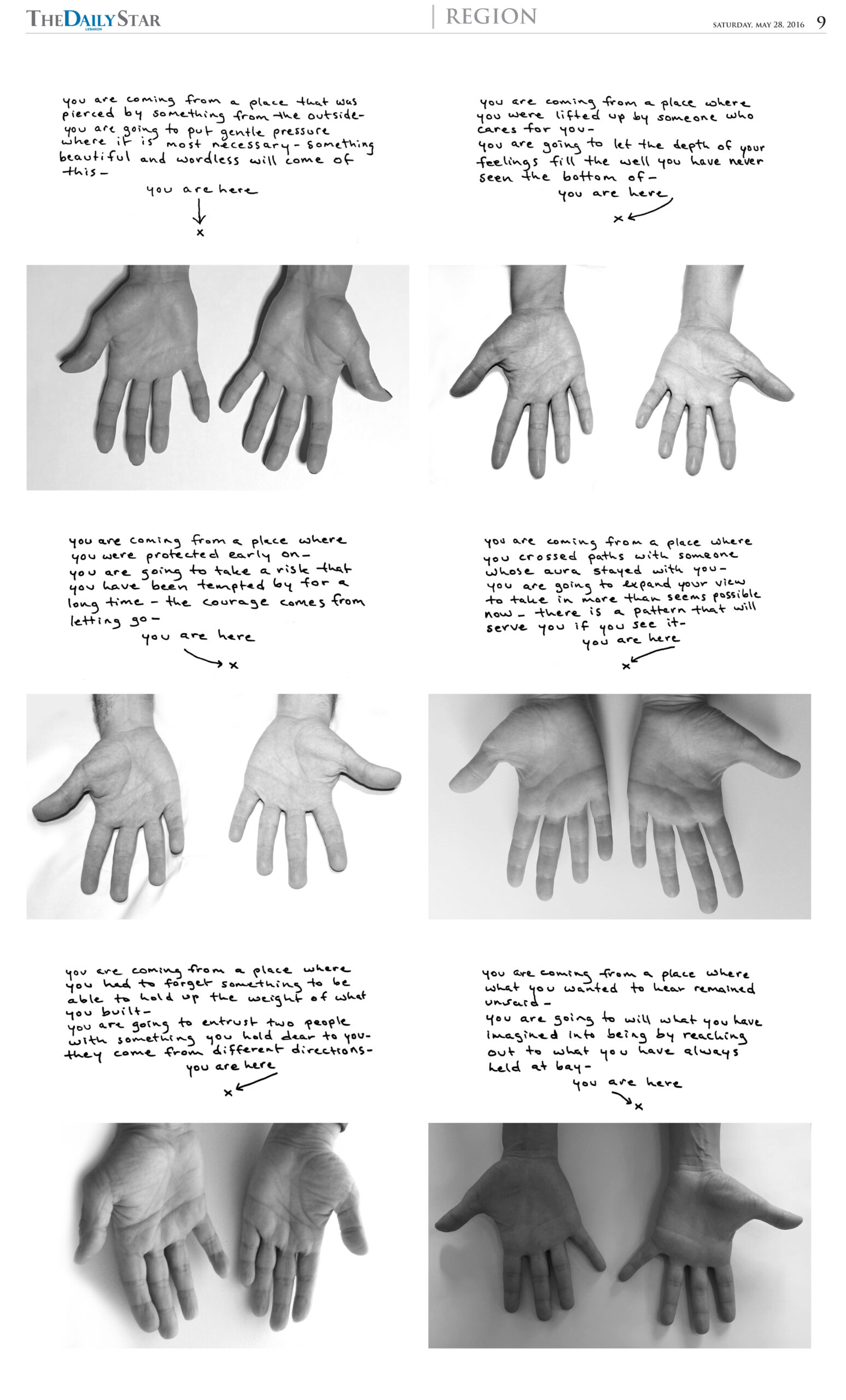 Fortune
Annabel Daou
Annabel Daou's intervention falls in the framework of her ongoing project Fortune and is based on transcribed readings of anonymous palms of people who reacted to her open call in The Daily Star. The reading is structured around two questions: "where are you coming from?" and "where are you going to?" The work brings up questions around trust, intimacy, and the perception of the artist as someone who uses intuition to read the present moment and then deflects it back to the public.