TAP's Database of Public Art Practices in Lebanon
Our Database of Public Art Practices is an on-going research project archiving public art interventions that have taken place in Lebanon from 1980 to present day.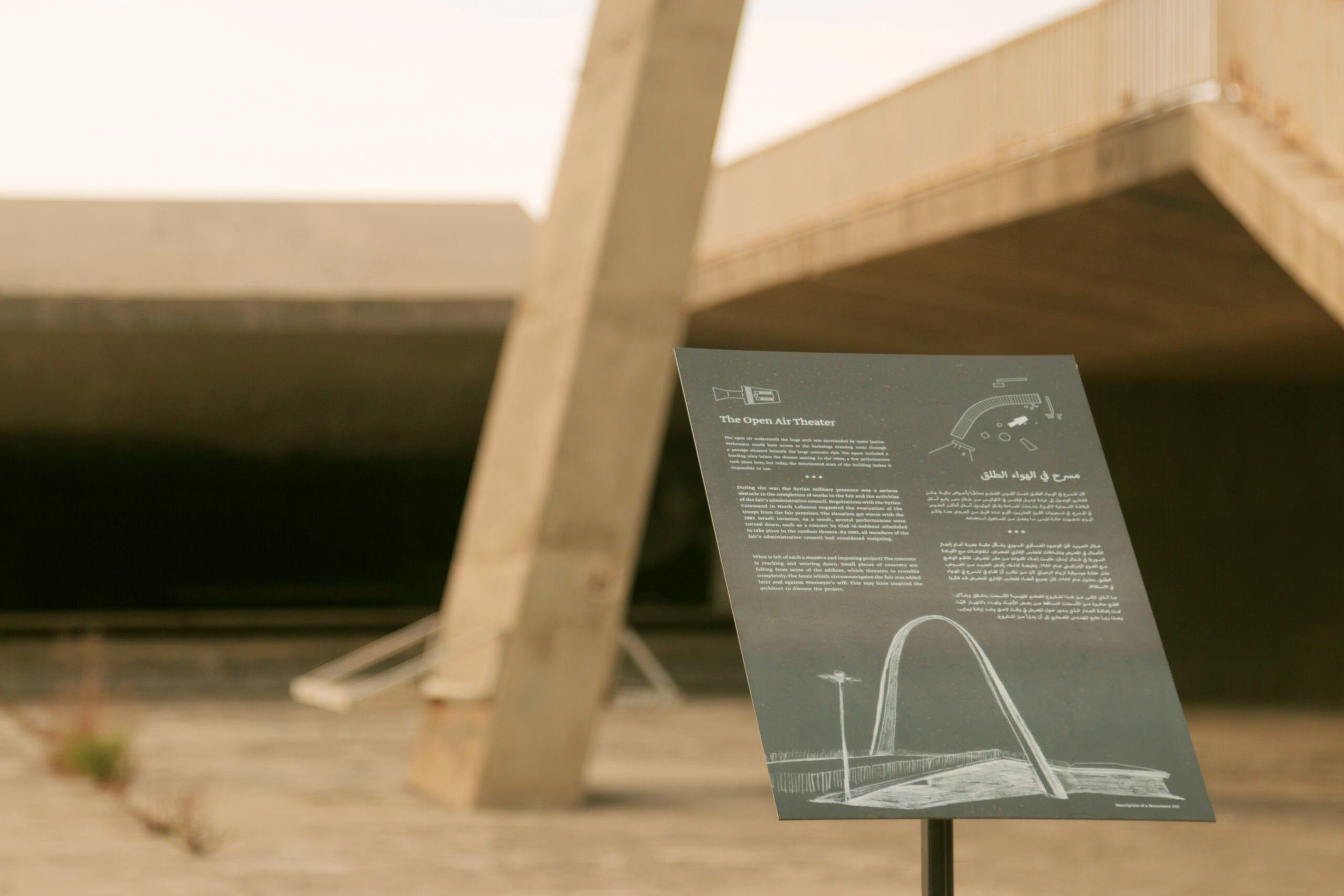 Description of a Monument
Lamia Joreige
Description of a Monument playfully refers to the plates usually placed at the entrance of monuments, public buildings, and gardens, which describe their history and function. In this work using text and drawing, Lamia Joreige takes the landmark buildings in the Tripoli International Fair as a site and a pretext to interrogate and reflect on the history of the place and to a certain extent, of Lebanon: from the Lebanese government's ambitious idea to commission Niemeyer to build the fair, up to the period of the war, which halted its construction and led to the presence of the Syrian Army in the fairground; until today's speculative projects of reviving the fair from an uncertain future.