TAP's Database of Public Art Practices in Lebanon
Our Database of Public Art Practices is an on-going research project archiving public art interventions that have taken place in Lebanon from 1980 to present day.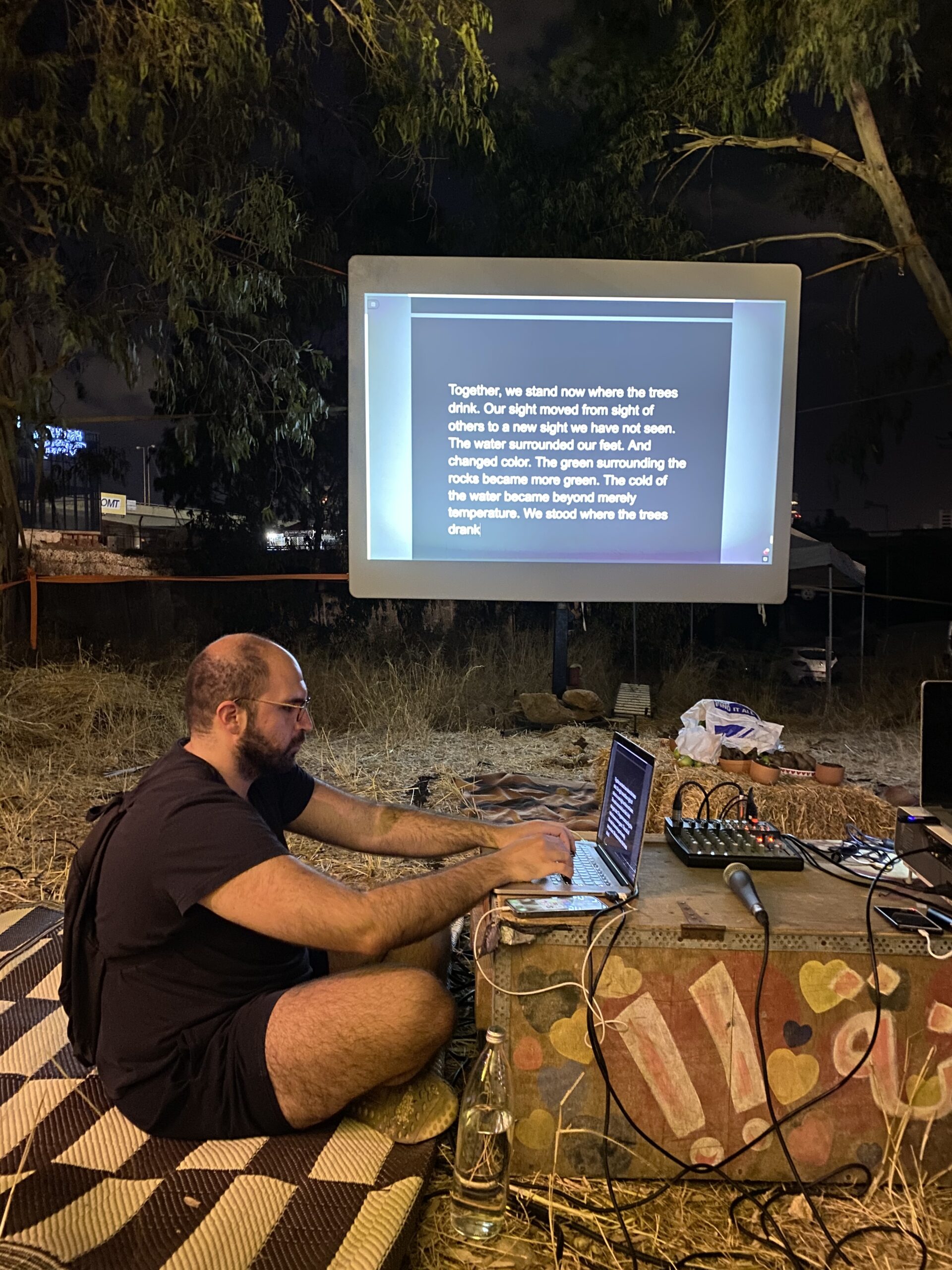 Forest fictions
Raafat Majzoub
Raafat Majzoub invited participants to take part in The Khan Collection, a mutually owned art collection that aims to subvert economic practices in the art market for social, cultural and financial gains for its participants. This process is ongoing, and will hopefully keep the study group in close conversation beyond the program. For the closing event, Raafat also performed Forest Fictions, a collaborative live writing piece projected in the forest showing forest-related personal narratives being written on an open Google Doc by himself, the crowd in Sin el Fil and remotely.