TAP's Database of Public Art Practices in Lebanon
Our Database of Public Art Practices is an on-going research project archiving public art interventions that have taken place in Lebanon from 1980 to present day.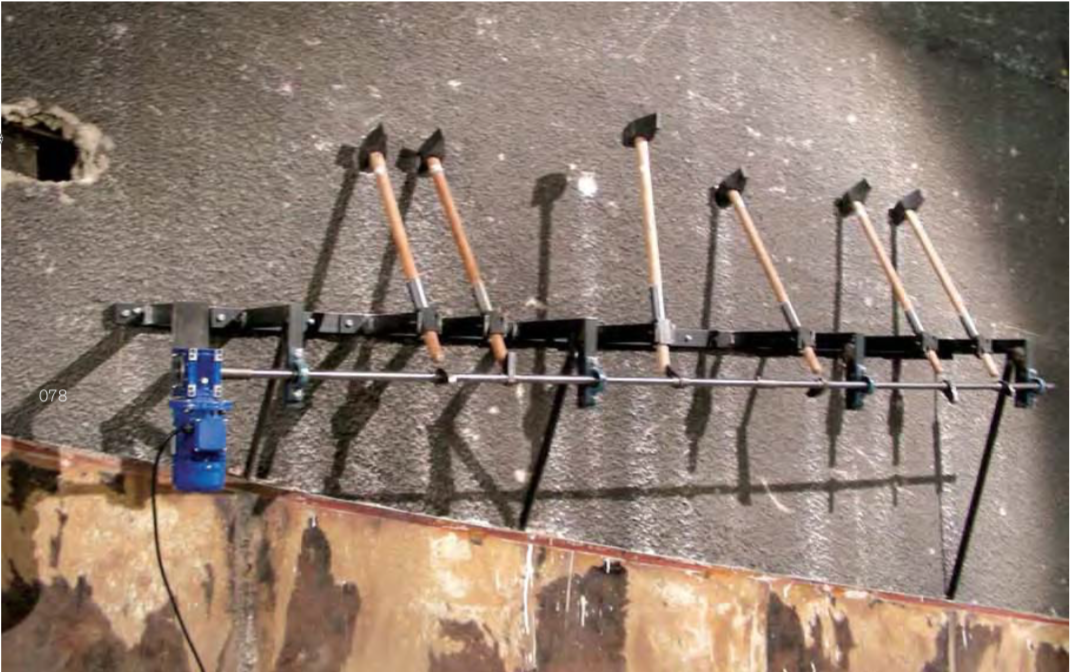 I'll Race You
Pascal Hachem
Curated by Costantino D'Orazio as part of the show "Hopes and Doubts," this piece was inspired by the erasure of Beirut's architectural patrimony by reckless post-Civil War development. Set within a corn kernel-shaped concrete husk that is the last residue of modernist architecture in reconstructed downtown Beirut, Hachem's work is comprised of a row of six hammers affixed to a single electric motor that draws them back, one by one, to strike the concrete wall of the derelict space. The space is, for the present, still standing.
Date:
2008
Location:
City Centre Cinema
Medium:
Installation
Material:
N/A
Section:
Contemporary
Duration:
Temporary
Tags:
Public sculpture
Authorizations:
N/A
Commissioner:
Costantino D'Orazio