TAP's Database of Public Art Practices in Lebanon
Our Database of Public Art Practices is an on-going research project archiving public art interventions that have taken place in Lebanon from 1980 to present day.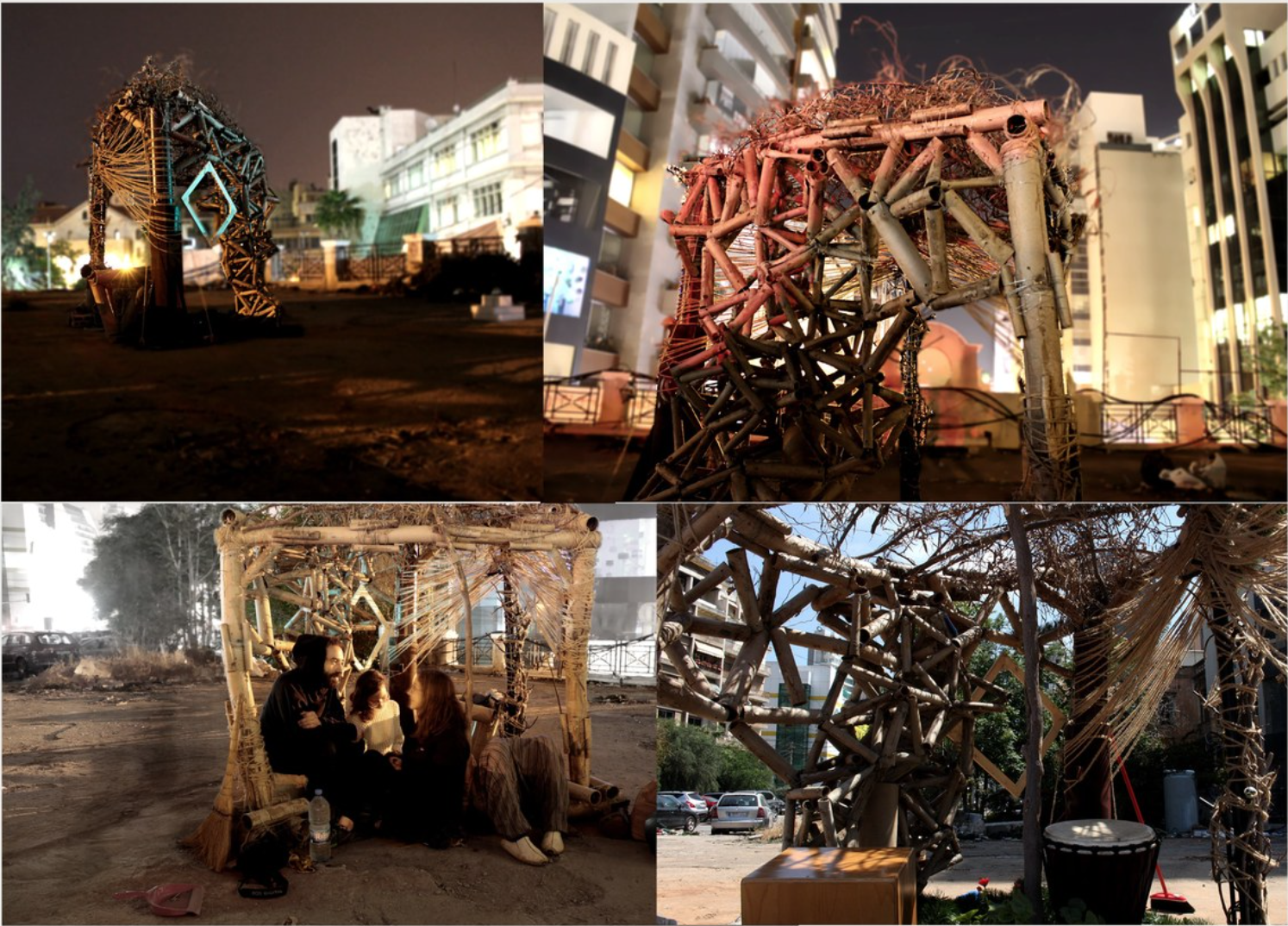 L'abricotier on the bridge to nowhere
Rami Chahine
The idea was to use the trash left by the municipality in order to build a shade shack for the public, to reappropriate an unused space and create a gathering place, the tent is in its use and aesthetics, an act of resistance against the shiny look of privatization and complete control. The refuge ended up being a gathering place for weekly music jams and laughter yoga sessions.Located on an unfinished bridge that lead to nowhere it was a cocoon of safety above the hassle of the streets. Little by little a small community started growing around this place before the internal security banned us from the location.
Date:
2017
Location:
Ashrafieh
Medium:
Sculpture, Urban furniture
Material:
N/A
Section:
Contemporary
Duration:
Temporary
Tags:
Public sculpture
Authorizations:
N/A
Commissioner:
Artist-led initiative