TAP's Database of Public Art Practices in Lebanon
Our Database of Public Art Practices is an on-going research project archiving public art interventions that have taken place in Lebanon from 1980 to present day.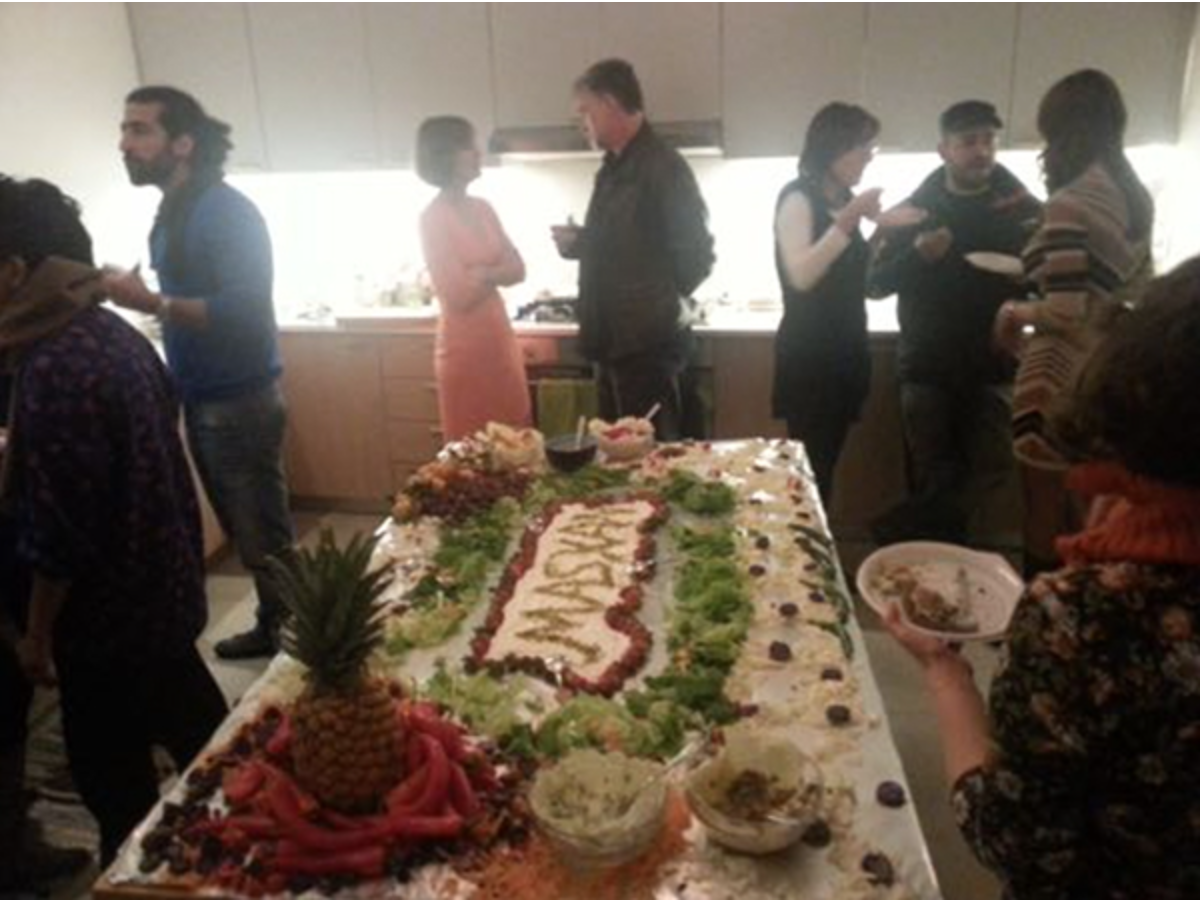 Maskan Apartment Project
Mirna Bamieh
Maskan Apartment Project is a curatorial project initiated and organized by Mirna Bamieh. The project purpose to turn the domestic spaces of "an apartment" into laboratories for artistic production and research. Maskan takes the flat's various rooms – Kitchen, Salon and Library, Balcony and Toilet – and turns them over to artists who are invited by the project to create and reproduce previous Site-specific interventions, complemented by curated film and video screenings, performances, talks and discussions. Maskan's "The Kitchen" resident artists Franziska Pierwoss & Sandra Teitge gave an introduction to their practice in the framework of the collective 'Politique Culinaire.' Politique Culinaire is an open collective of artists, amateur chefs, writers, and researchers that investigates historical menus and their setting, affirming the political dimension of the culinary.