TAP's Database of Public Art Practices in Lebanon
Our Database of Public Art Practices is an on-going research project archiving public art interventions that have taken place in Lebanon from 1980 to present day.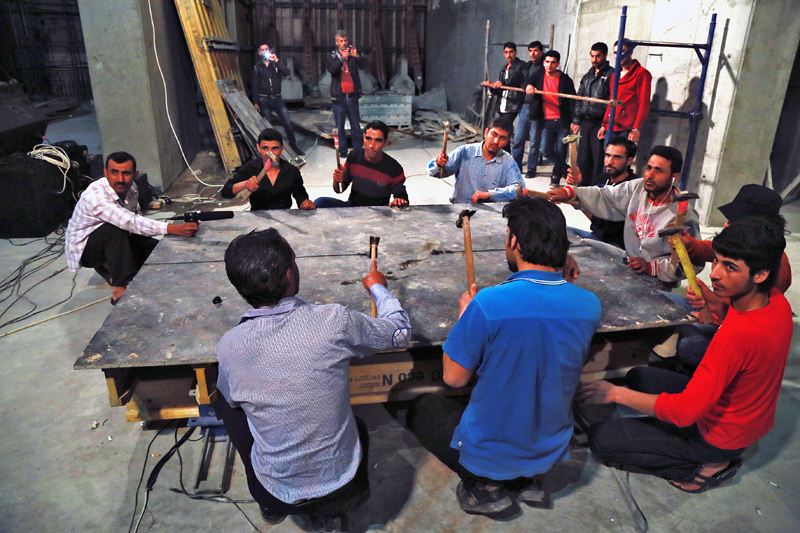 Concrete sampling
Joe Namy
Ilaria Lupo
Concrete Sampling, arrangement for derbekah and jackhammer is a performance displayed at night by a crew of laborers in a construction pit in Beirut. For this project, Ilaria Lupo invited sound artist Joe Namy to collaborate on a performance project where he created a site-specific composition for the site to be performed live by the laborers. The project is conceived as an interference to the urban soundscape, as the set up of a new rhythm within the existing one. The proliferation of construction sites in Beirut has inadvertently become a distinct ubiquitous sound-mark. The performance attempts to deconstruct this soundtrack, creating a rupture that engages the (social/physical) space as the actual material of work.