TAP's Database of Public Art Practices in Lebanon
Our Database of Public Art Practices is an on-going research project archiving public art interventions that have taken place in Lebanon from 1980 to present day.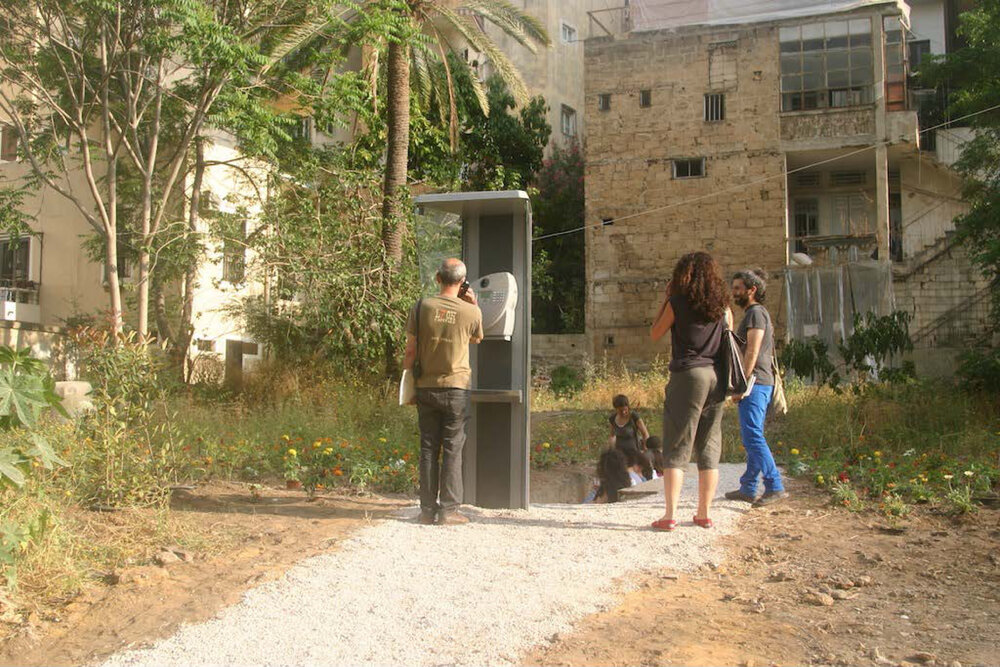 Nature's calling
BePublic
"Nature's calling: a play on senses" involved a clear attitude to 'occupy' empty plots of land within a dense city where public green space is rare and inaccessible. Students rooted a public telephone into a huge private, but unkempt overgrown plot within the city. the phone booth, a clear public street fixture that rings continuously until one leaves the street to pick up the phone managed to break the 'private' imaginary boundary edge. instead of a person's voice on the phone one hears a recording of nature sounds to reorient you into an abandoned overgrown plot. behind the phone is a sunken seating area dug into the ground that allows you to sit with your eye at the level of the plants distilling the horizon of the city. Can the city without planned public space overtake abandoned private land? Rana Haddad with Tracey Eid, Lamia Dabaghi, Hala Tawil, Mira Moussa, Sara Batal.