TAP's Database of Public Art Practices in Lebanon
Our Database of Public Art Practices is an on-going research project archiving public art interventions that have taken place in Lebanon from 1980 to present day.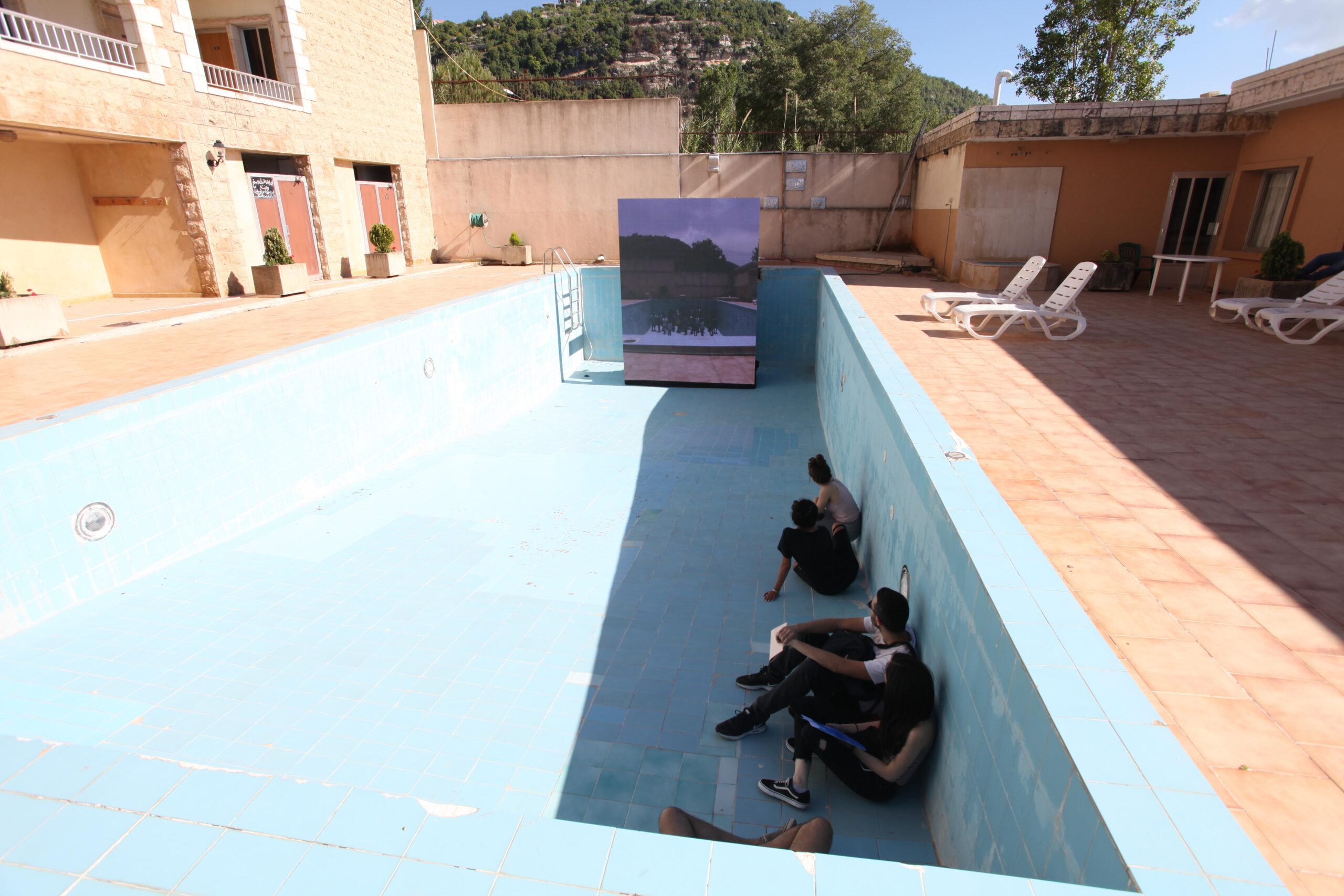 Within, Without
Mahmoud Safadi
A body of water is understood as any significant accumulation of water on the earth's surface. Within, Without is a work that plays on the understanding of a "body of water" as a geographical feature, but also asks us to reflect on water as an internal component of the human body. Filmed and exhibited in the oldest swimming pool and hotel in Jezzine, the work explores the relationship between the waterbody body of water as a landmark and tourist attraction, and the residents as the bodies of water that activate the space. Within In the context of Jezzine, a town known for its historic springs and waterfalls, the installation reflects on our relationship to nature and water as fundamental components of life.