TAP's Database of Public Art Practices in Lebanon
Our Database of Public Art Practices is an on-going research project archiving public art interventions that have taken place in Lebanon from 1980 to present day.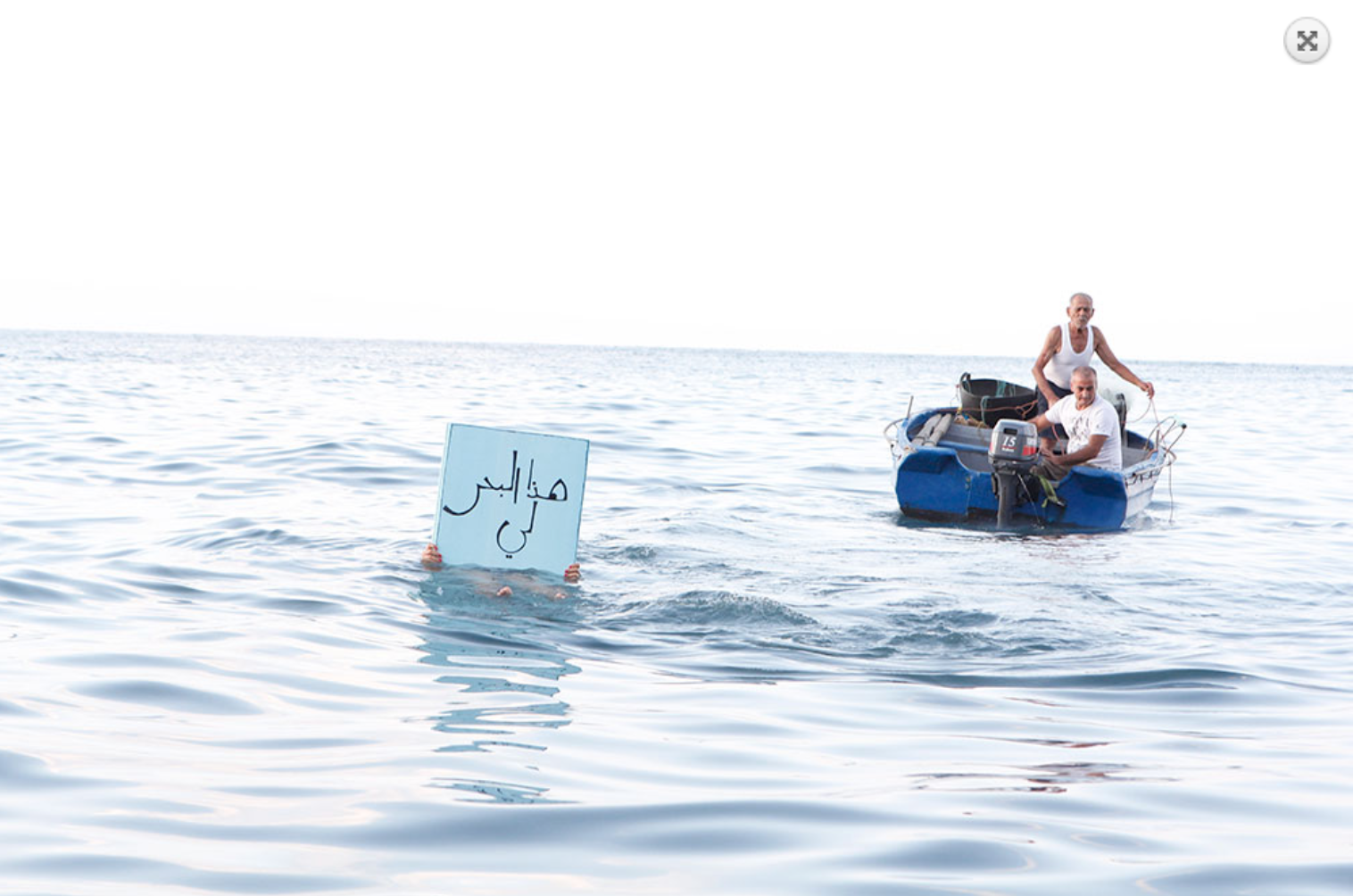 This Sea is Mine
Dictaphone Group
This Sea is Mine is a site-specific live performance that explored the concepts of access to the sea and public space through Beirut's seafront. The audience was invited to take part in a journey on a fishing boat. Going from the Ein el-Mreisse port to Ramlet el-Baida beach, the project explored land ownership along Beirut's seafront, the laws that govern it, and the practices of its users. The goal was to reexamine our understanding of "public space" and to re-imagine the city.