TAP's Database of Public Art Practices in Lebanon
Our Database of Public Art Practices is an on-going research project archiving public art interventions that have taken place in Lebanon from 1980 to present day.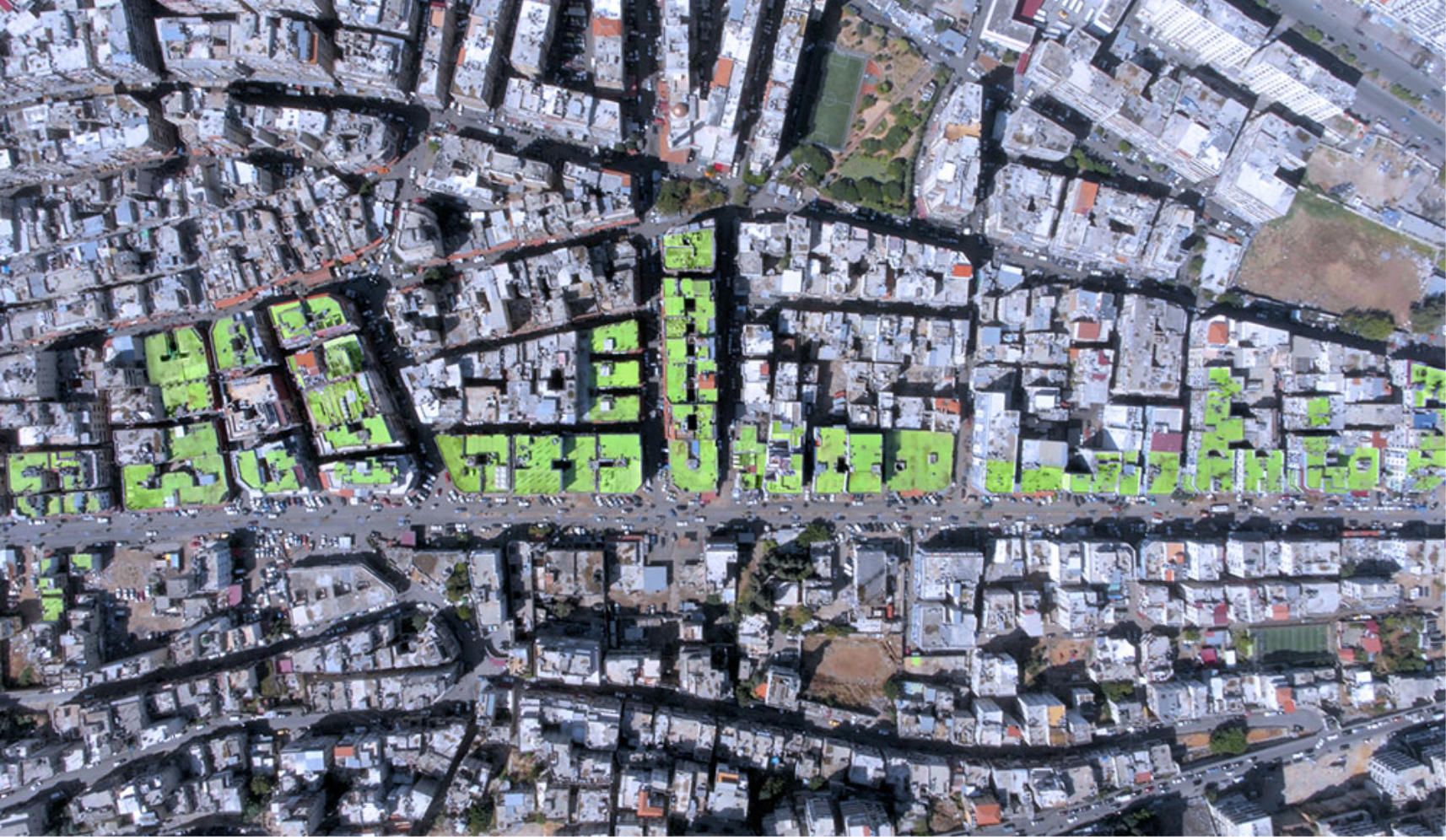 Operation Salam
ASHEKMAN
Operation Salam is a way to show to the outer world how we feel. This gigantic Arabic Calligraffiti of the word peace or سلام was made on 85 rooftops in an ex-war zone in Tripoli Lebanon , more specifically in Syria street that separates the fighting neighbourhoods of Jabal Mehssen and Beb el Tebbeneh. Neighbors, kids and families helped and started roaming the rooftops freely without any fear of being shot by snipers.