TAP's Database of Public Art Practices in Lebanon
Our Database of Public Art Practices is an on-going research project archiving public art interventions that have taken place in Lebanon from 1980 to present day.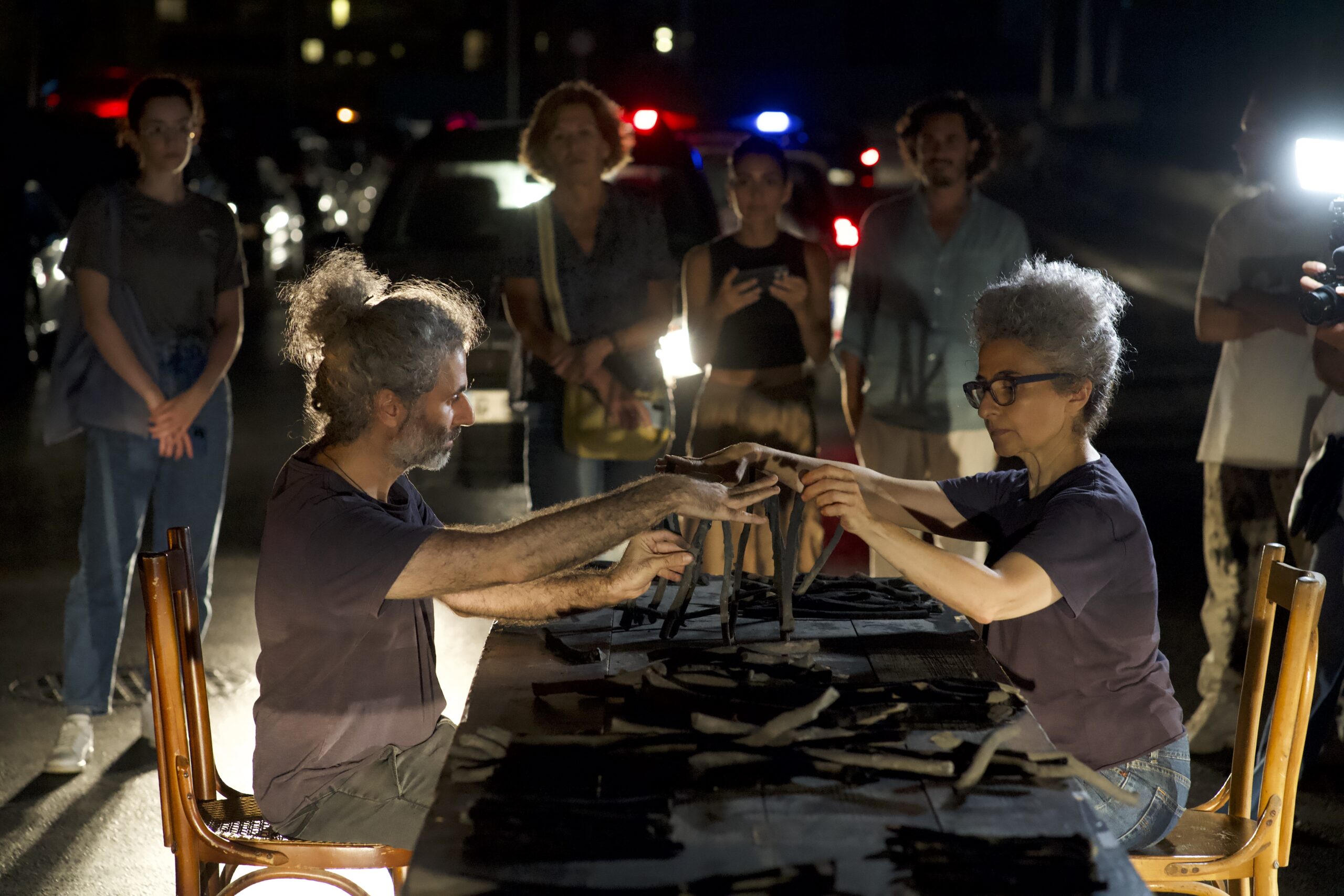 Pitch black
200Grs.
A young forest-to-be persists against all odds along beirut's waterless riverbed, offering a safe-haven amidst total chaos, but also serving as a reminder of the multitude of fires raging on in a suffocating nation: those that burn our greater prized forests to the brink of disappearance, but also those burning an entire country to the ground. The everyday has become insufferable: a 90% devaluation of the local currency in less than a year, the loss of life savings to capital control, skyrocketing unemployment, mass exodus, no electricity, no fuel, no medication… and yet we stand. We stand in a place where blocking roads in protest has become common practice. Pitch-black is a silent cry, expressing our collective agony at the intersection of two roads. As the headlights of our cars shine a light on these dark streets in the absence of electricity, we highlight the fragility of our ecosystem, our own fragility. As we block yet another road together, we feel frail and yet in need of each other, so we carry one-another, and we fall together; only to rise and try again, and again. Pieces of charcoal serve as the only support we seem to have to carry our limbs, only they also break against the asphalt like broken glass. as our arms and hands drop against the black wooden table… all we can do is try again.