TAP's Database of Public Art Practices in Lebanon
Our Database of Public Art Practices is an on-going research project archiving public art interventions that have taken place in Lebanon from 1980 to present day.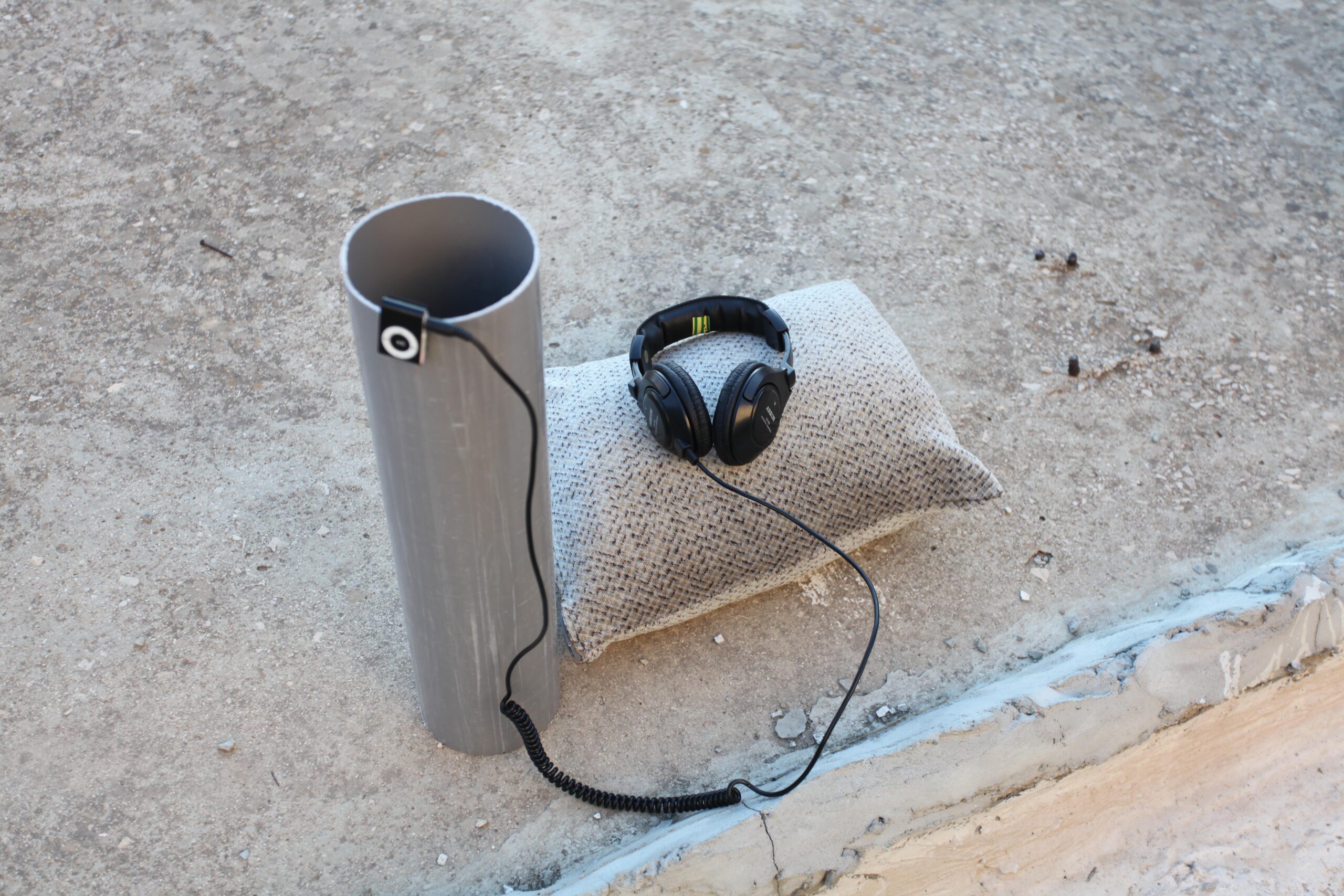 The Tipping Point
Christine Kettaneh
The word Jezzine originally meant 'store' or 'depot' in Aramaic. Famous for its water and waterfalls, Kettaneh reflects in this work on Jezzine as both a human and water bearer. During her stay in Jezzine, she collected vocalizations of water and asked locals to imitate the sound of a water source for her. She collected the voice of a baker, a cutlery maker, a shop owner, an aspiring 6 year-old performer, a Dota player and many others. With these drops of voices, she hopes to create a human channel streaming through the village leading finally towards a temporary storage space.