TAP's Database of Public Art Practices in Lebanon
Our Database of Public Art Practices is an on-going research project archiving public art interventions that have taken place in Lebanon from 1980 to present day.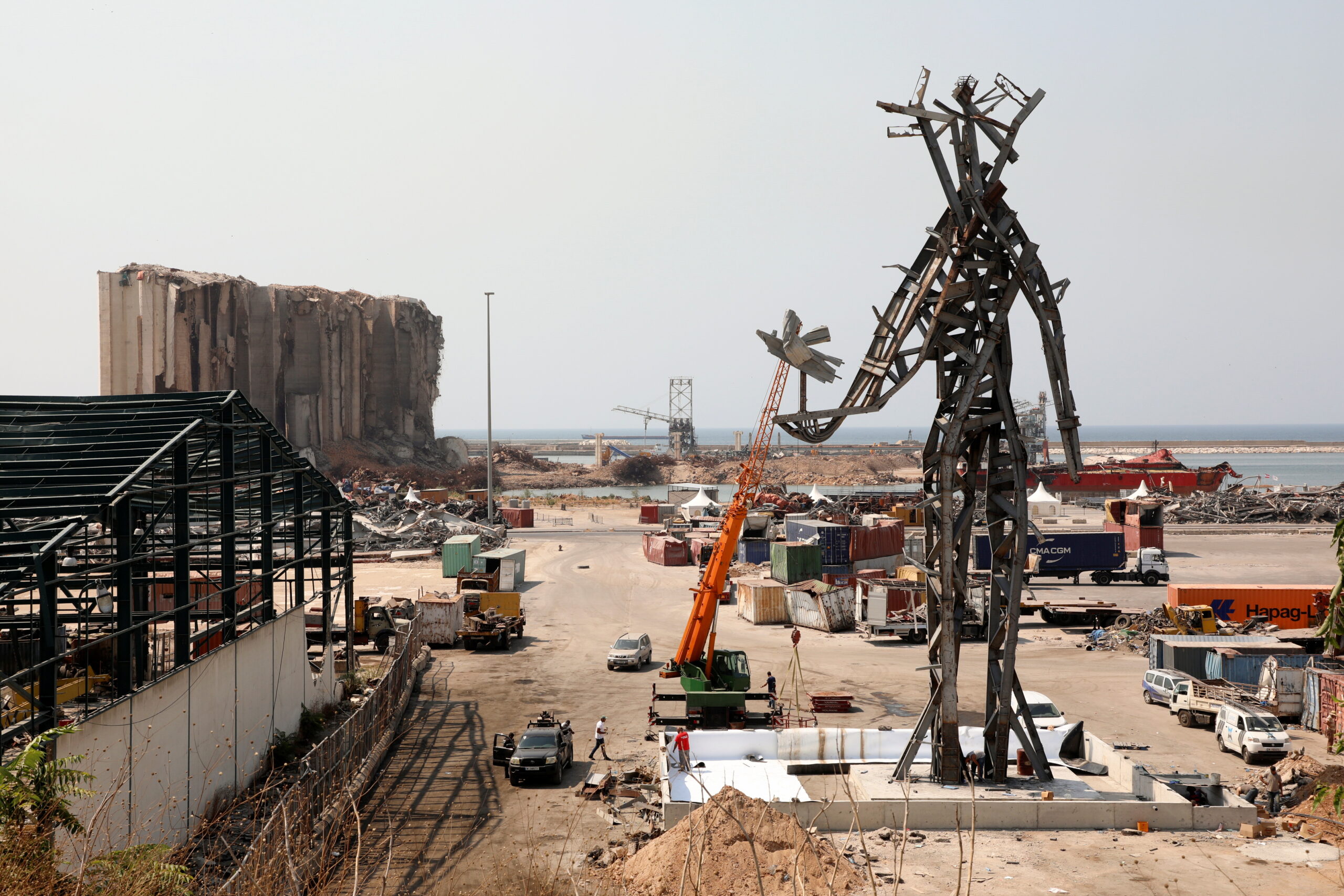 The gesture
Nadim Karam
The Gesture is a large-scale temporary sculpture created in response to the 2020 August 4th blast that destroyed the port of Beirut and its surroundings, killing hundreds of people and leaving more than 300 000 homeless. Installed on ground zero, the work was put together over nine months using the scrap metal of wrecked hangars retrieved from the port area. The project was implemented with the support of a community of professionals who contributed materials, manpower or expertise, it intends to offer a gesture of solidarity and hope to the city. It was inaugurated at Beirut port on August 2nd, 2021. Conceived as an act of memory, the work inscribes itself in the responses to post-disaster contexts within Karam's practice, asserting the power of creativity over violence.
Disclaimer: TAP supports the families of the victims of the Beirut Port explosion and denounces the use of the site for the propagation of artistic practice, at a time when the families of the victims are still mourning, have not received justice, and are continuously denied access to the site.