TAP's Database of Public Art Practices in Lebanon
Our Database of Public Art Practices is an on-going research project archiving public art interventions that have taken place in Lebanon from 1980 to present day.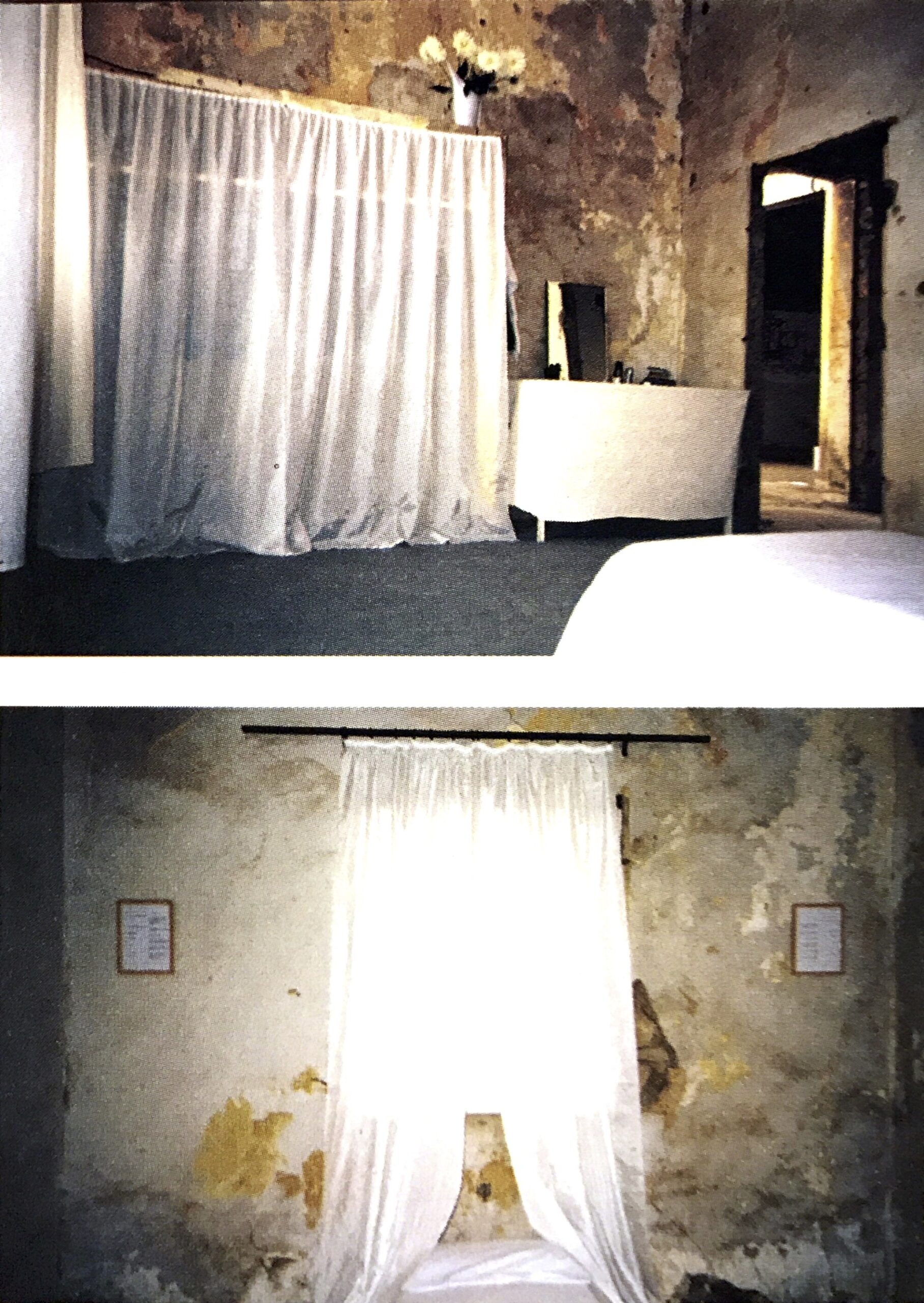 From the 19th of September to the 3rd of Oct in the Haber house
Mahmoud Khaled
This installation is based on the idea of setting up a private space in a place that was used years ago as a house for the Haber family. The Haber family left this house, during the Lebanese Civil War, to be transformed into a public space. The challenge of creating a private space for the artist in a place used as a public area, offered Mahmoud Khaled a large scope of ideas, rethinking potentials, all about the question of what is private space. On September 30, the place began to take on a sense of accommodation. Now, it has curtains, a bed, a mirror, a cupboard and a carpet; and is surely clean enough to be slept in. From that day on, Khaled would remain in the house until the night of October 3rd. It is a contradictory space that visually appears as a private space, but logically seems not to be.