TAP's Database of Public Art Practices in Lebanon
Our Database of Public Art Practices is an on-going research project archiving public art interventions that have taken place in Lebanon from 1980 to present day.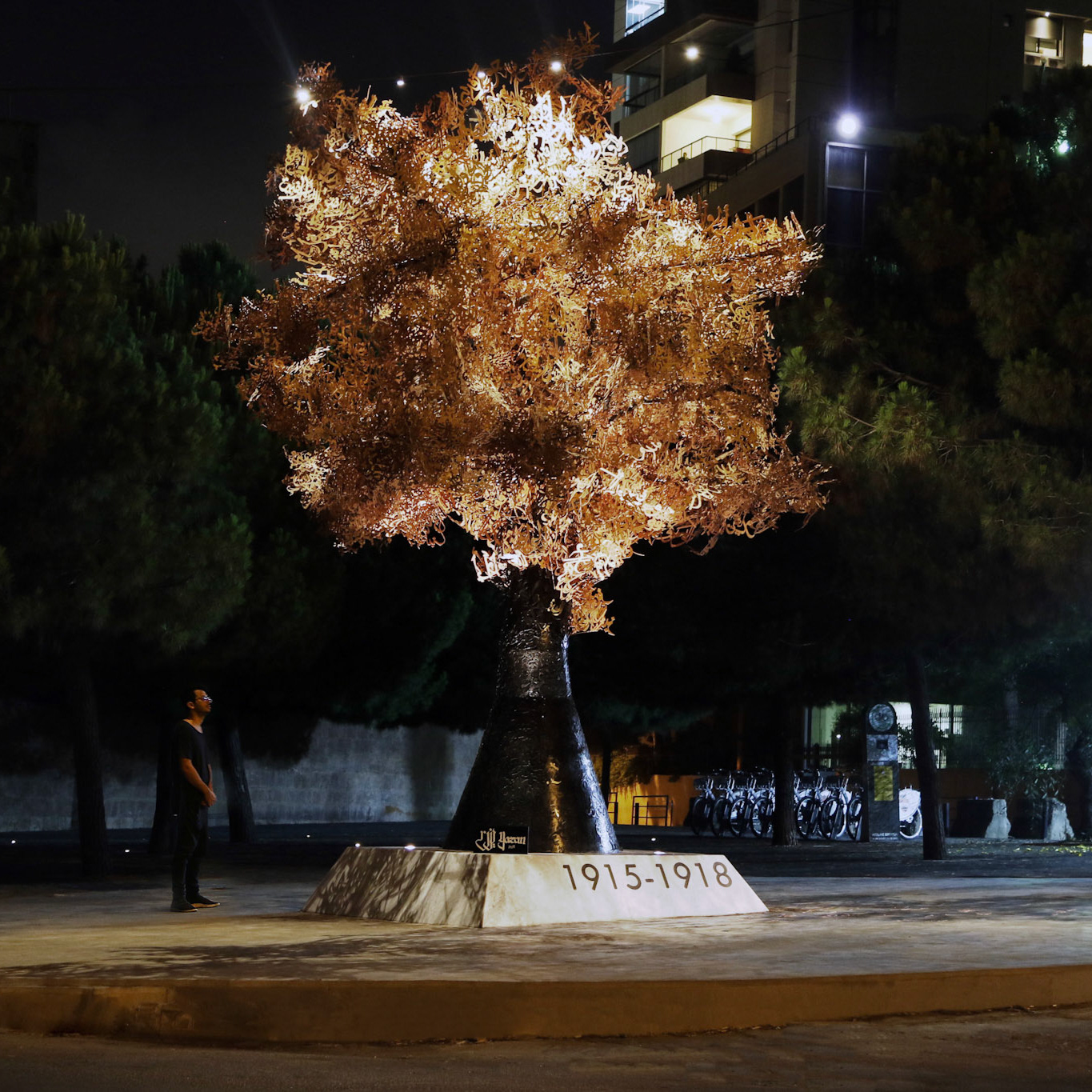 The memory tree
Yazan Halwani
To create the memorial, In The Memory Tree, Halwani chose 15 sentences penned by authors who lived through the famine years and transformed them into unique foliage. Each sentence is written in a single piece of steel, painted a bronze colour, evocative of autumn leaves. Welded together around a skeleton of steel branches, the sentences bend and curl back on themselves, intertwining to create a thick canopy of words. The writers Halwani chose include Gibran, Lebanese author and diplomat Tawfiq Yusuf Awwad and prominent feminist writer and translator Anbara Salam Khalidi. He has yet to reveal the full list of authors and sentences, preferring to release the details slowly over time, allowing visitors to spot new phrases hidden within the mass of letters and words.