TAP's Database of Public Art Practices in Lebanon
Our Database of Public Art Practices is an on-going research project archiving public art interventions that have taken place in Lebanon from 1980 to present day.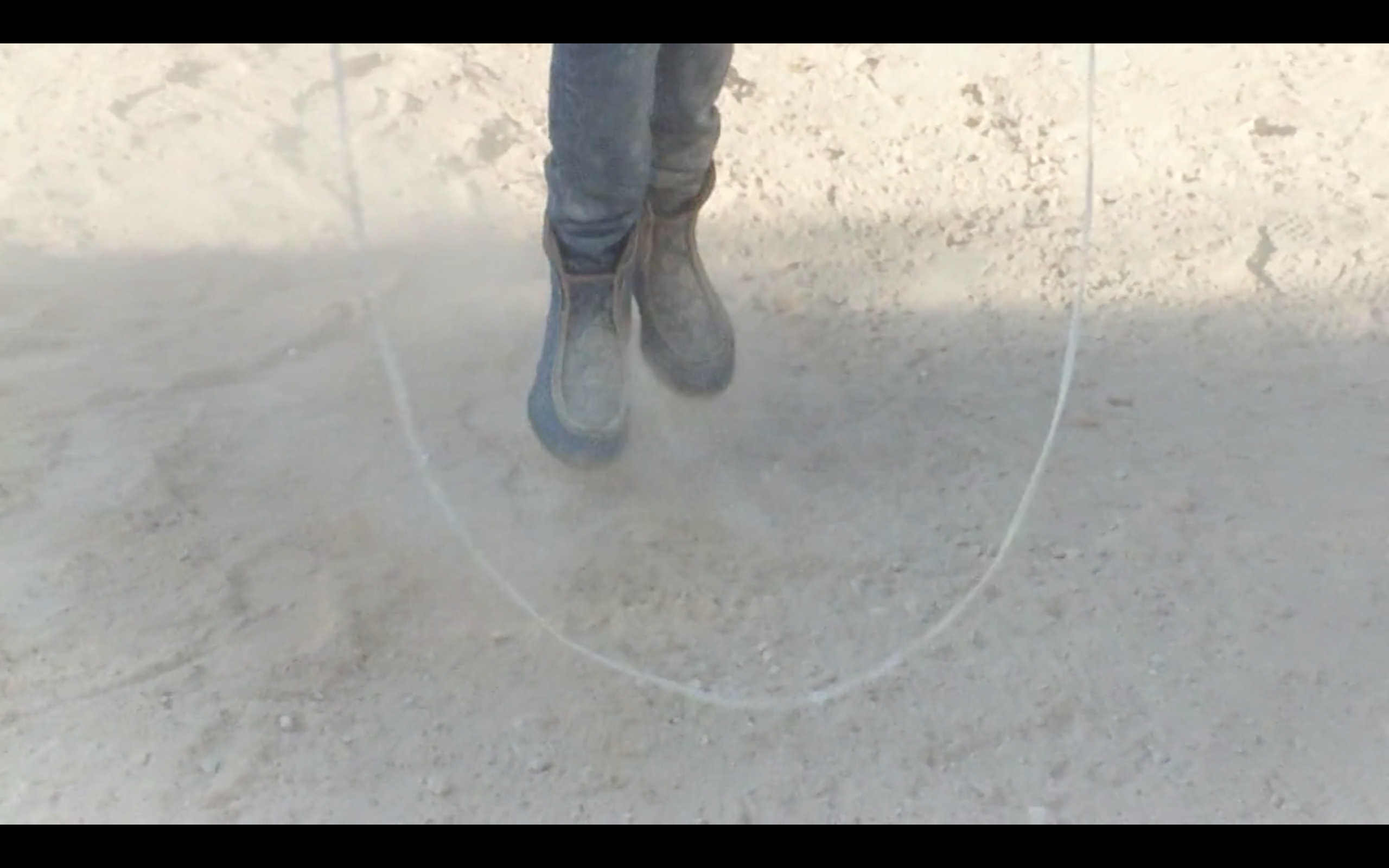 The Outcome of Drawing and Skipping Rope Competition
Andrea Garza Romero
Andrea Garza decided to do a project combining both a project where the kids can get together with kids from the village, have a good time and also gain some environmental consciousness through abstract drawing. The project creates one day when we can all forget about the latent social and environmental conflict of that specific site and do some performance art dust. A skipping rope competition was organized in the site with the help of Sabine Dina, a former skipping rope champion that lives in Meziara. While jumping the kids were removing white dust revealing the black soil underneath, creating abstract drawings on the ground. Disposable cameras were handed to the kids to make a photographic register of their own drawings.