TAP's Database of Public Art Practices in Lebanon
Our Database of Public Art Practices is an on-going research project archiving public art interventions that have taken place in Lebanon from 1980 to present day.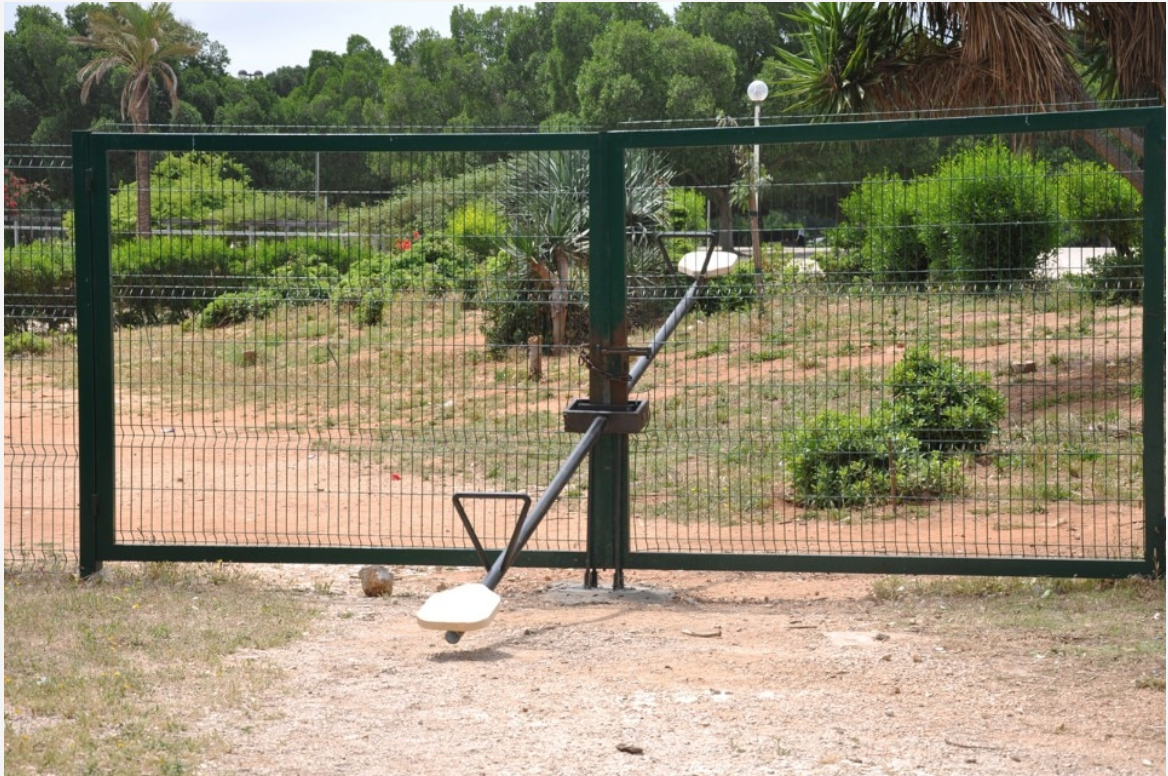 Radio silence
BePublic
The project aims to create an awareness of the surrounding environment in horsh beirut. it tackles two different thresholds within the site using a common playground game that is yet absent from the horsh: the seesaw. Radio silence questions the barrier that exists between the different users by placing a seesaw as a gate belt on a permanently locked door. Rana Haddad with Betina Abi Habib, Zeina Bekhazzi, Souha Boumatar, Mario El Khouri, Karen Madi.