TAP's Database of Public Art Practices in Lebanon
Our Database of Public Art Practices is an on-going research project archiving public art interventions that have taken place in Lebanon from 1980 to present day.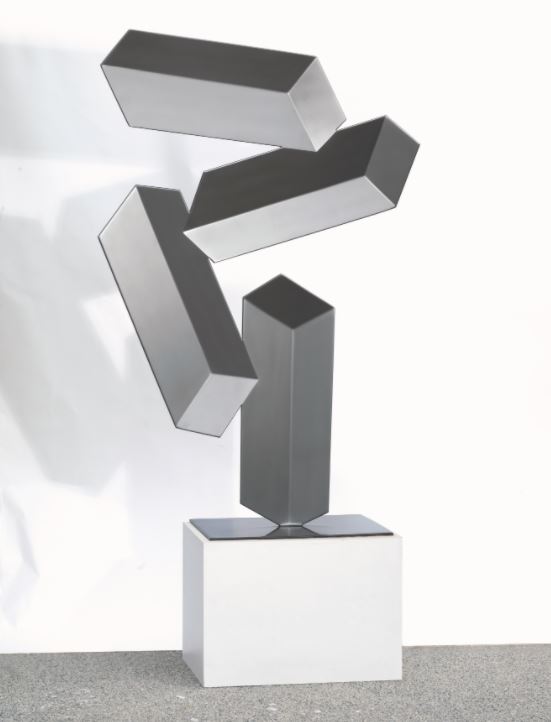 Vertical Dislocado
Rafael Barrios
Rafael Barrios's geometric sculptures manipulate the eye into seeing depth in flat sheets of brightly colored metal. Adopting a sculptural vernacular, Barrios subverts the three-dimensional essence of sculpture by shaping planar sheets to resemble carefully stacked and engineered objects.
| | |
| --- | --- |
| Date: | 2015 |
| Location: | Downtown Beirut |
| Medium: | Sculpture |
| Material: | N/A |
| Section: | Modern |
| Duration: | Temporary |
| Tags: | Public sculpture |
| | |
| Framework: | Beirut Art Week |
| Authorizations: | N/A |
| Commissioner: | Beirut Art Fair |