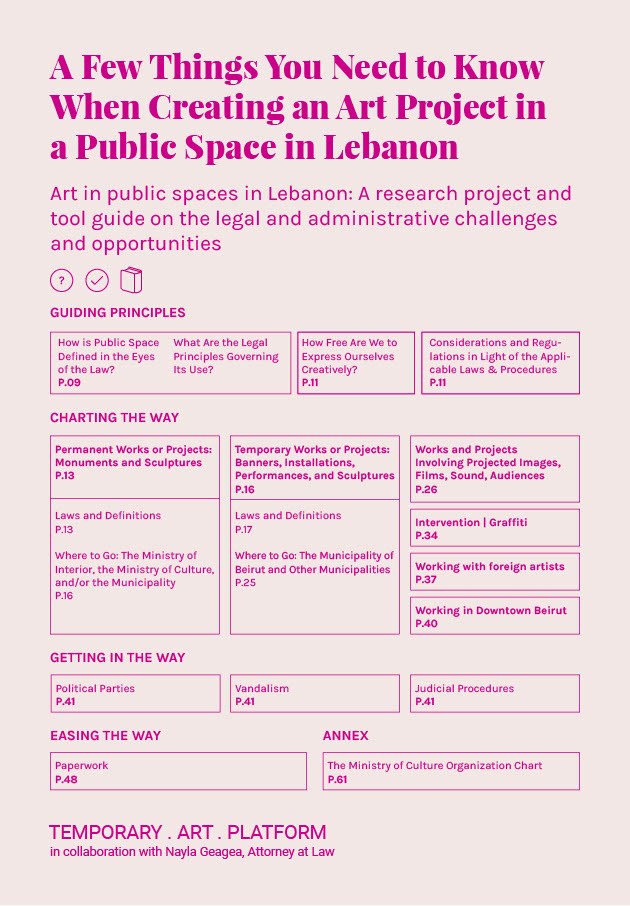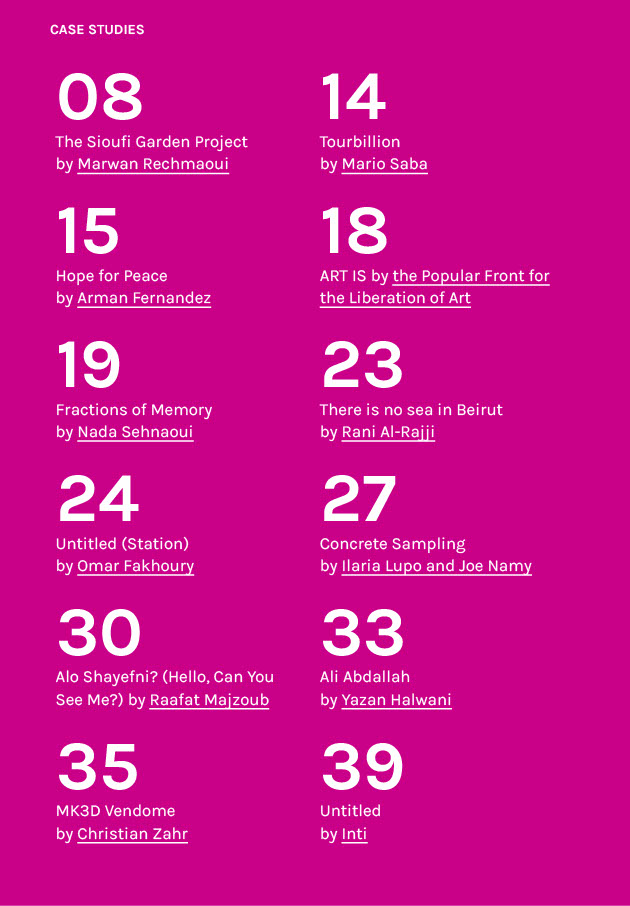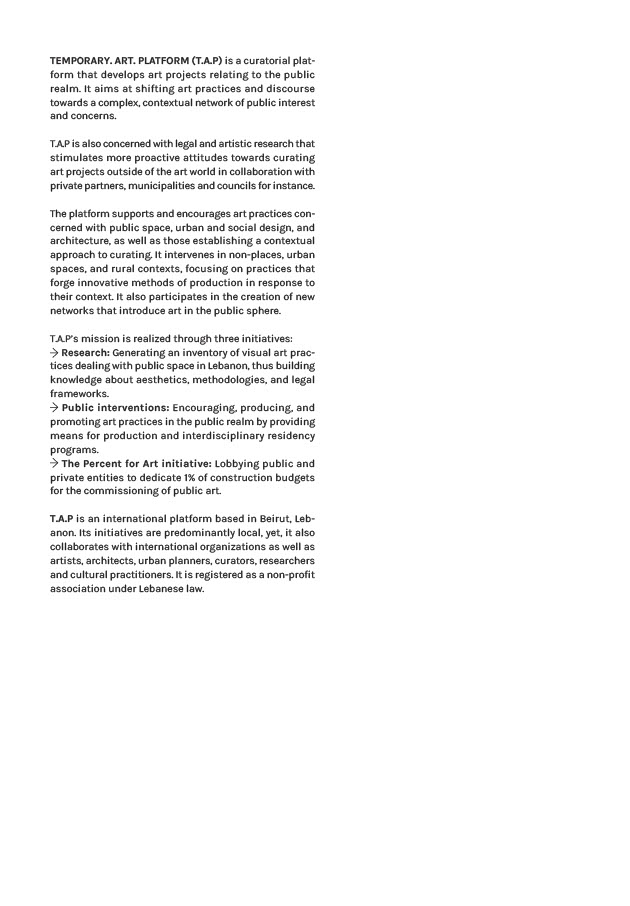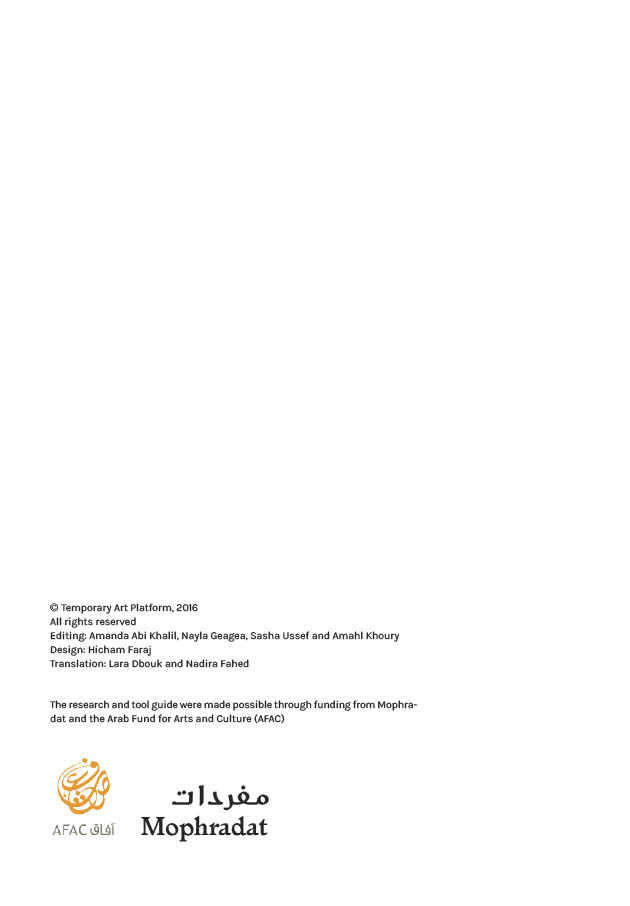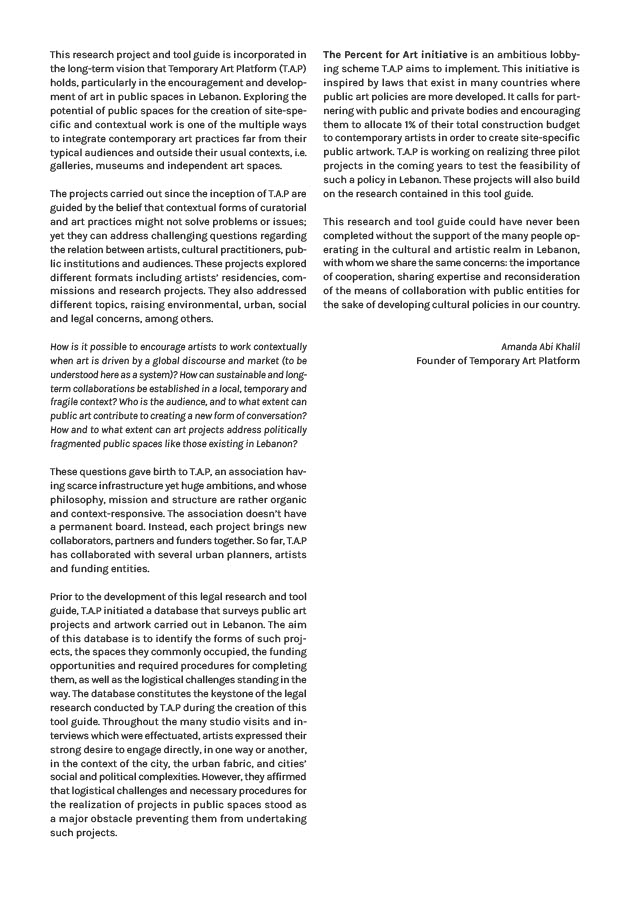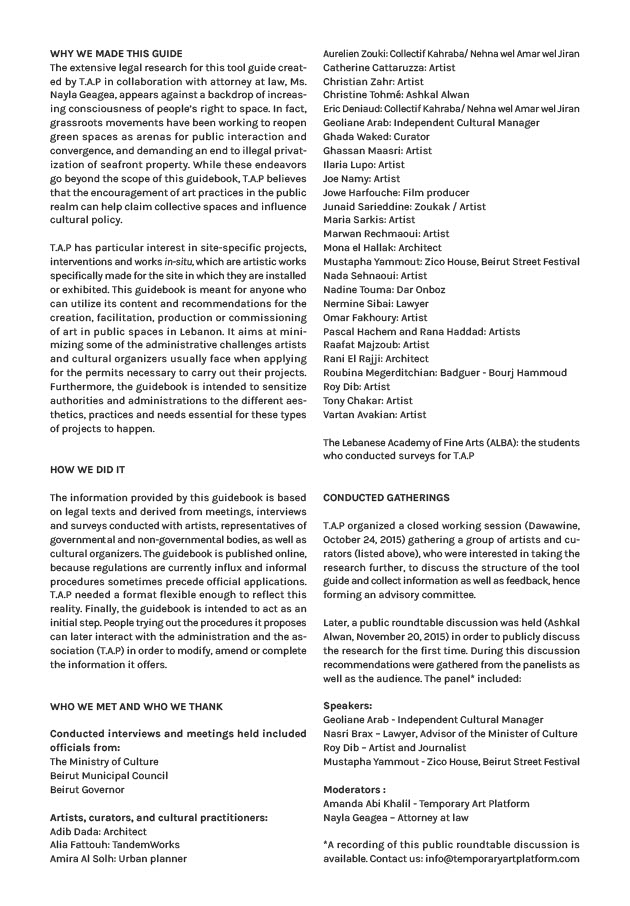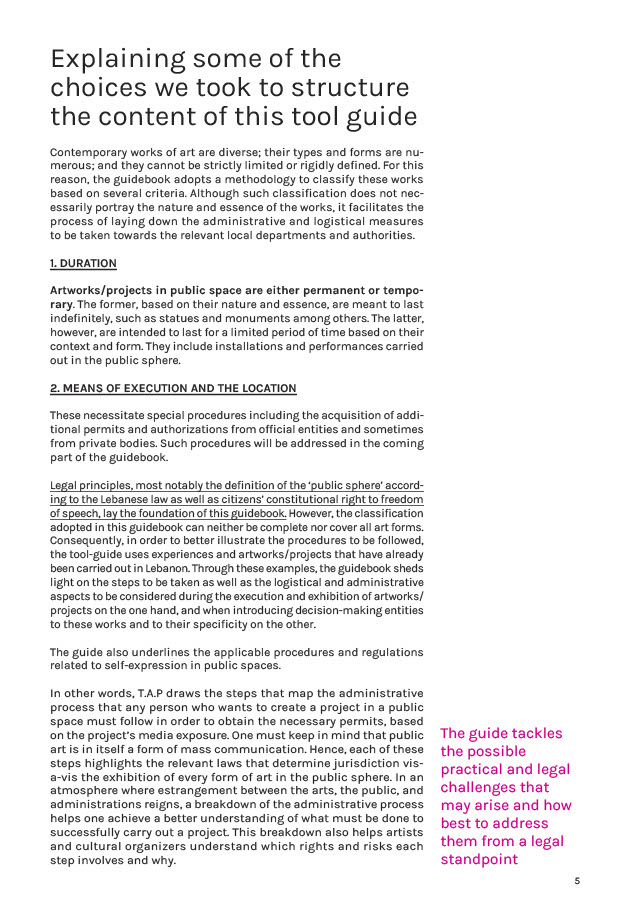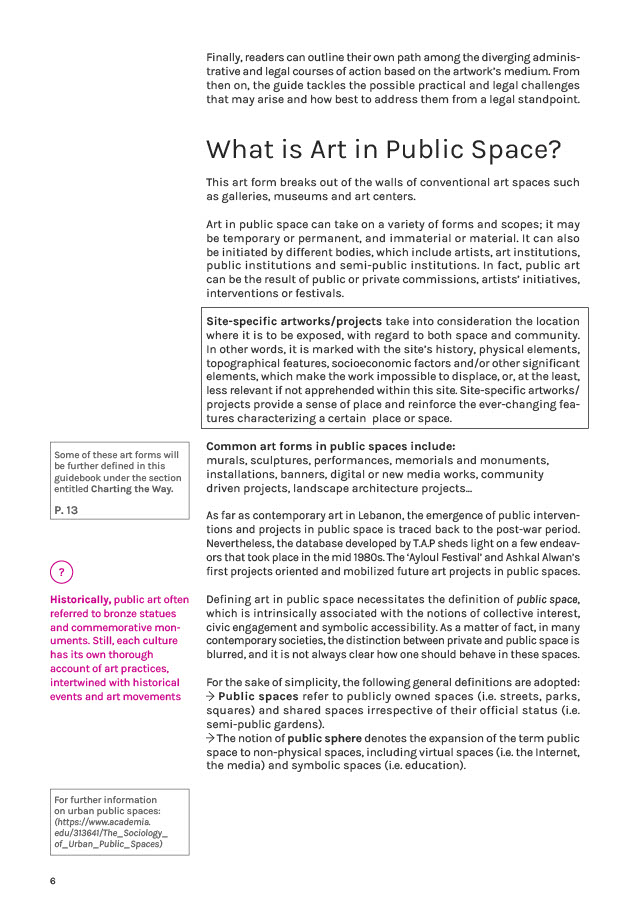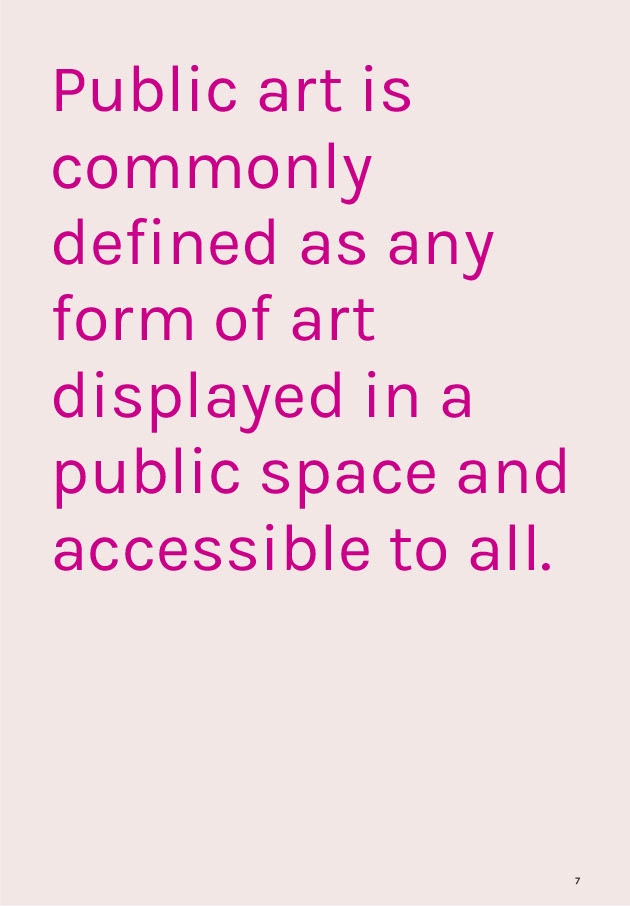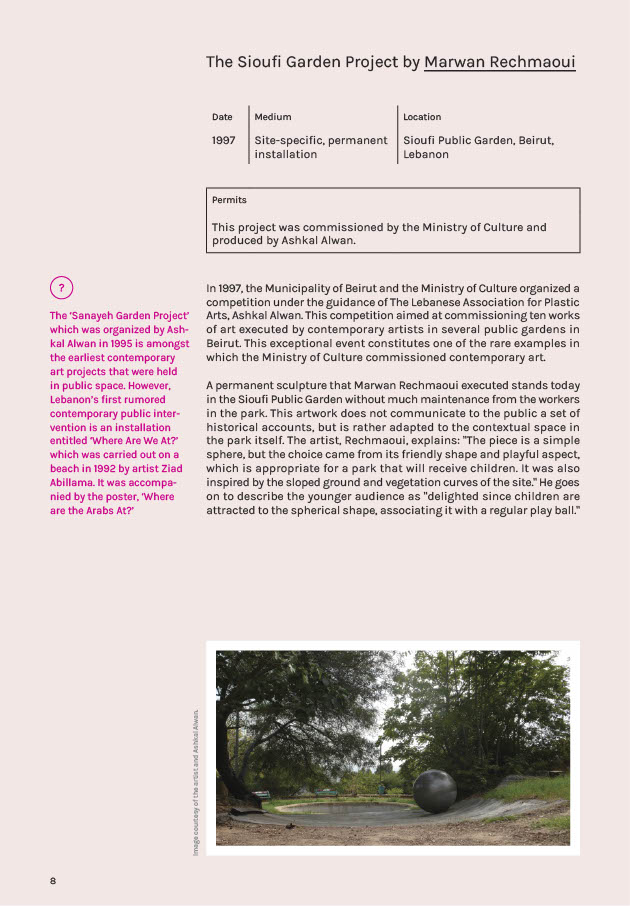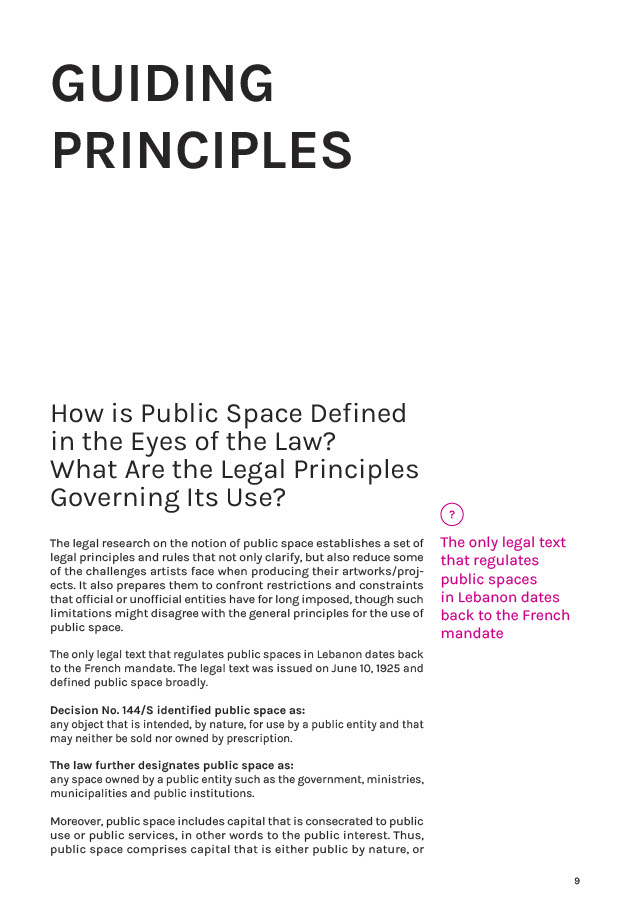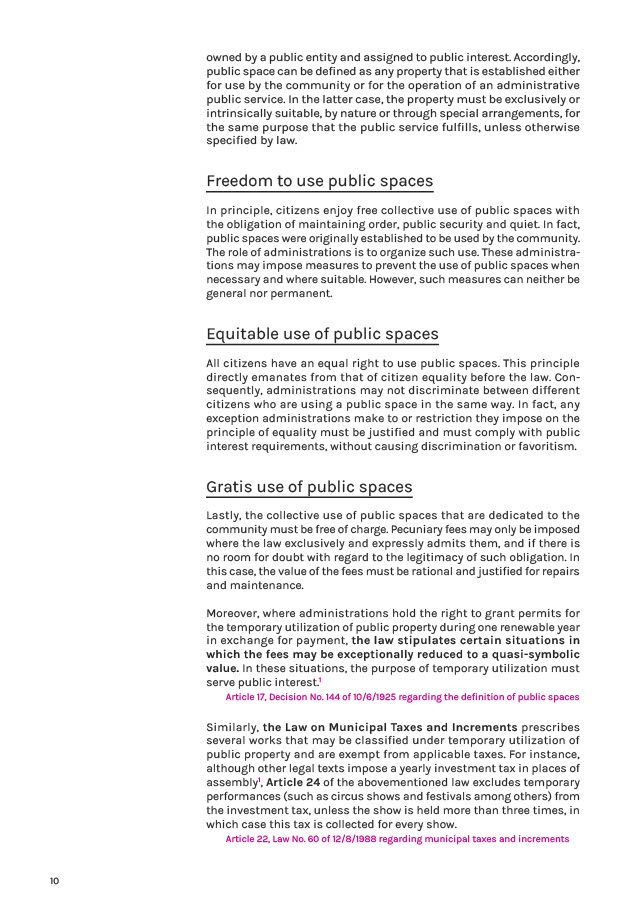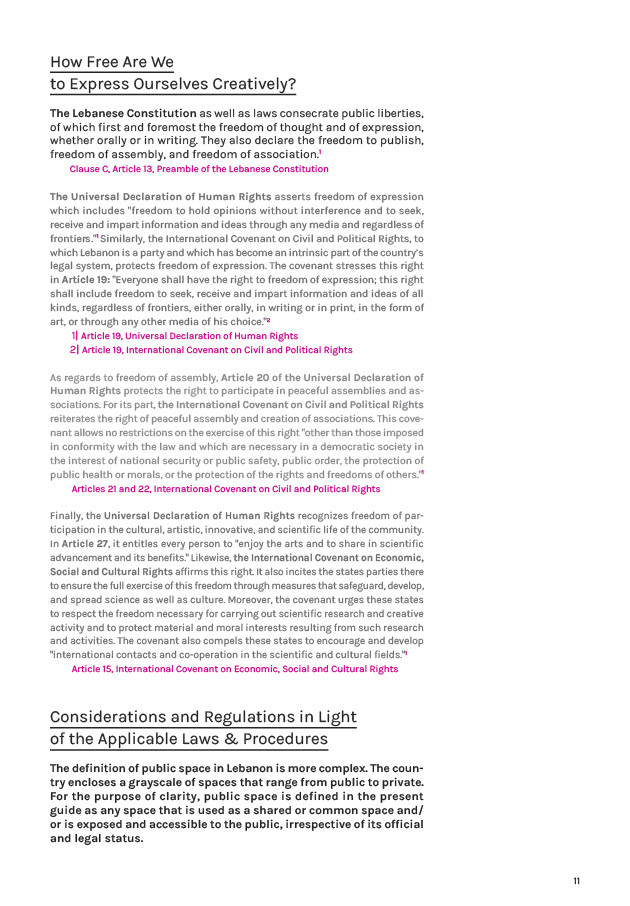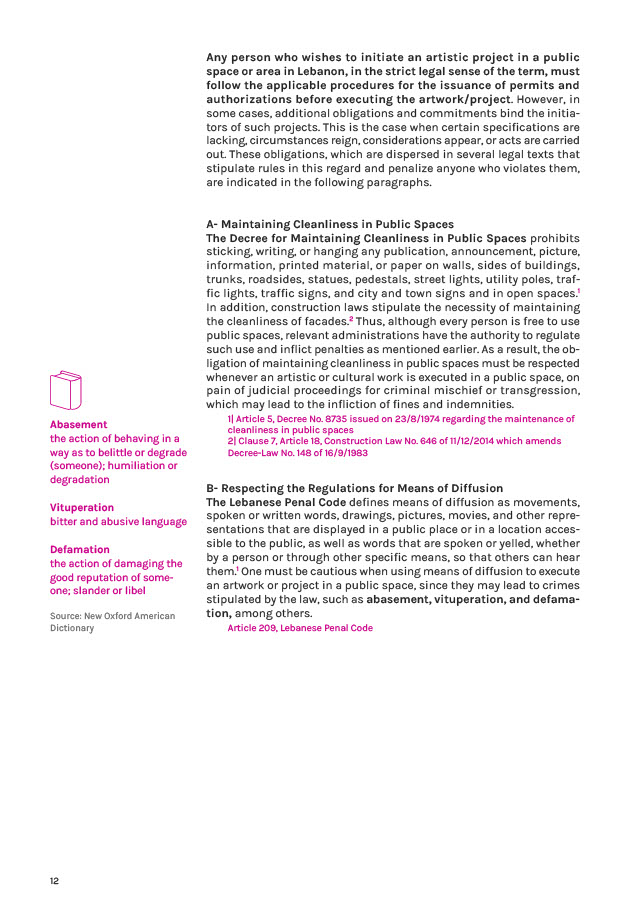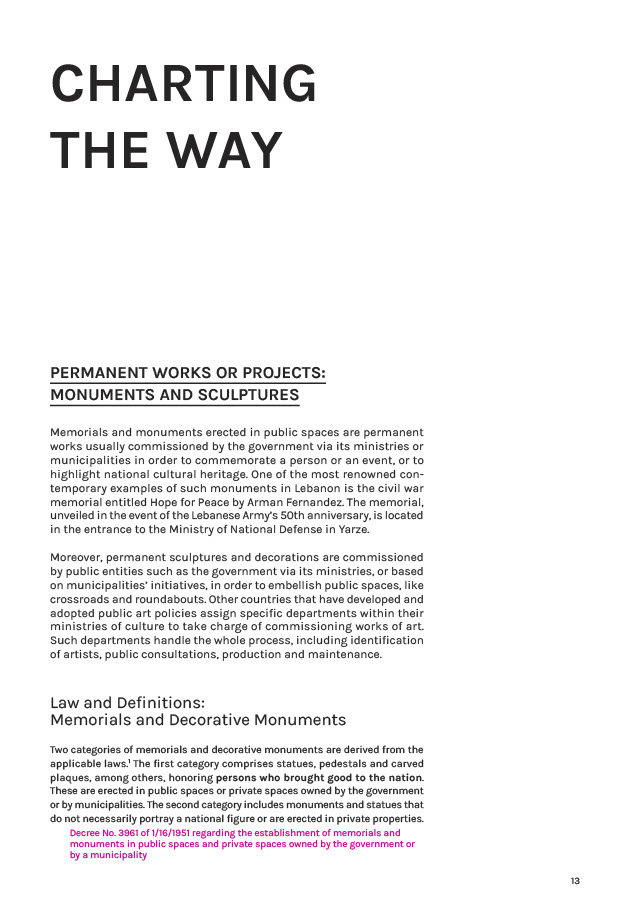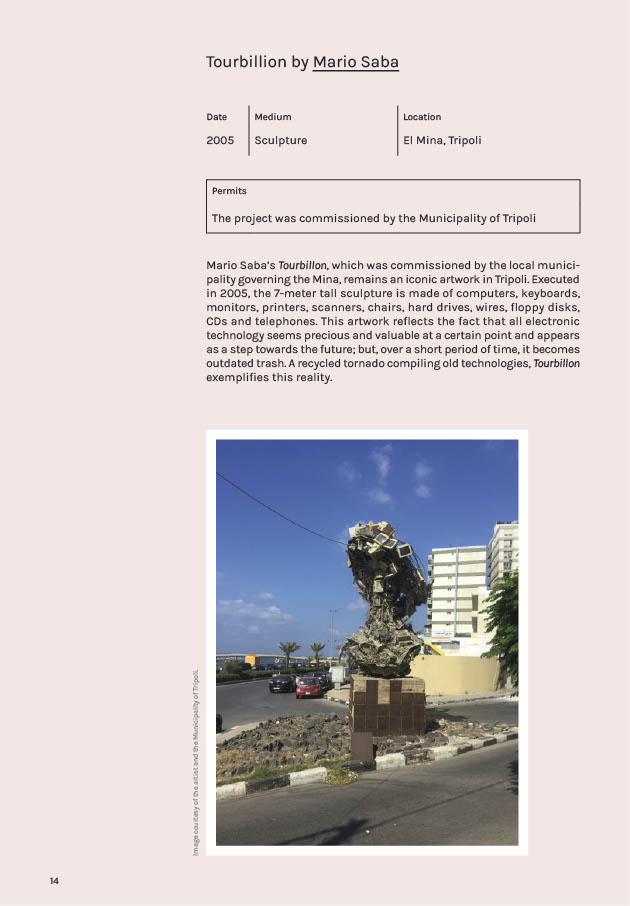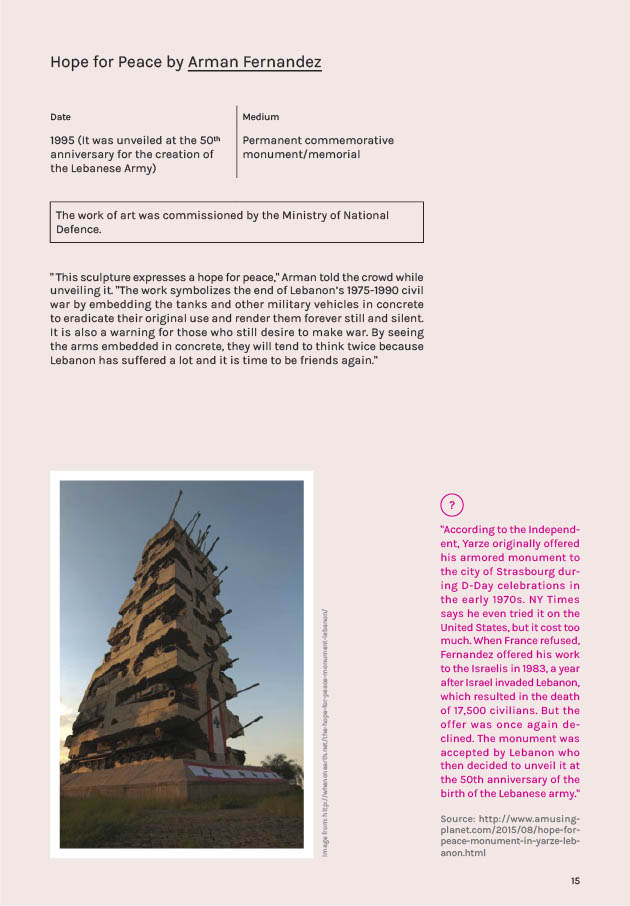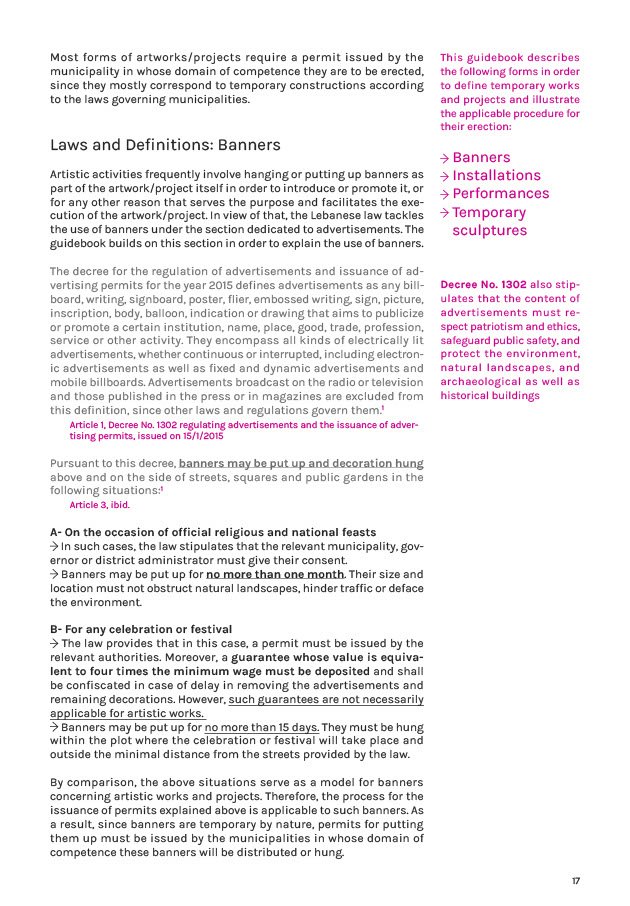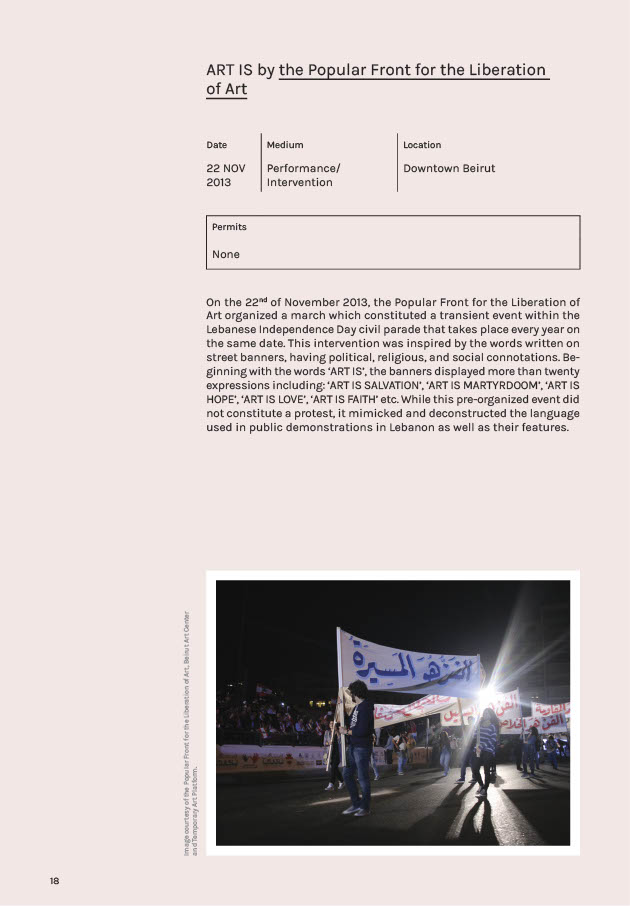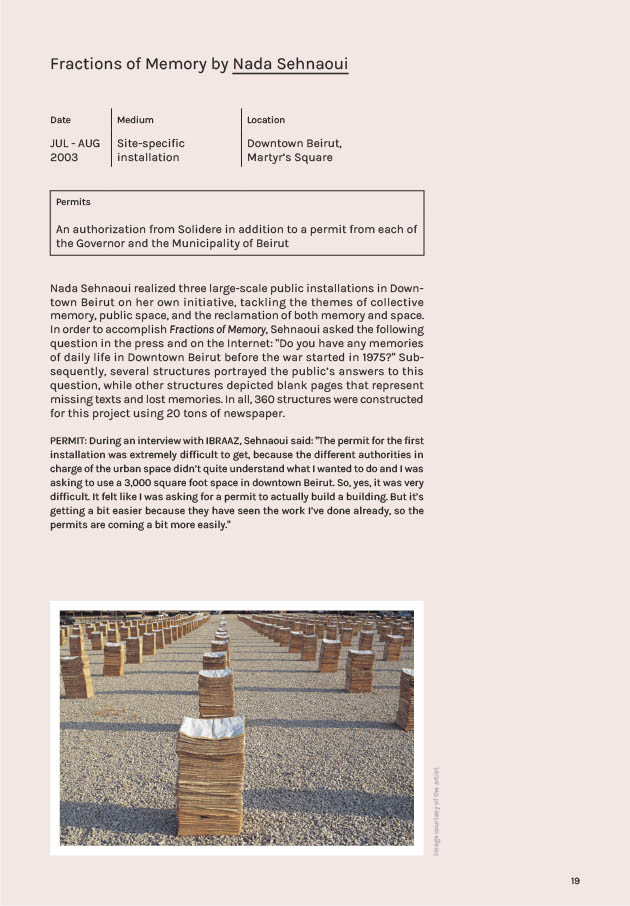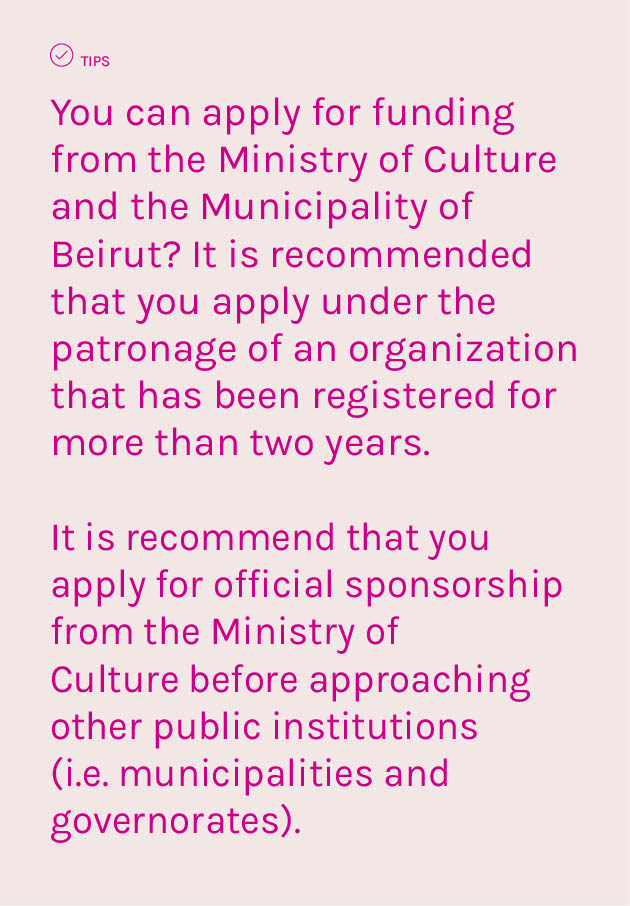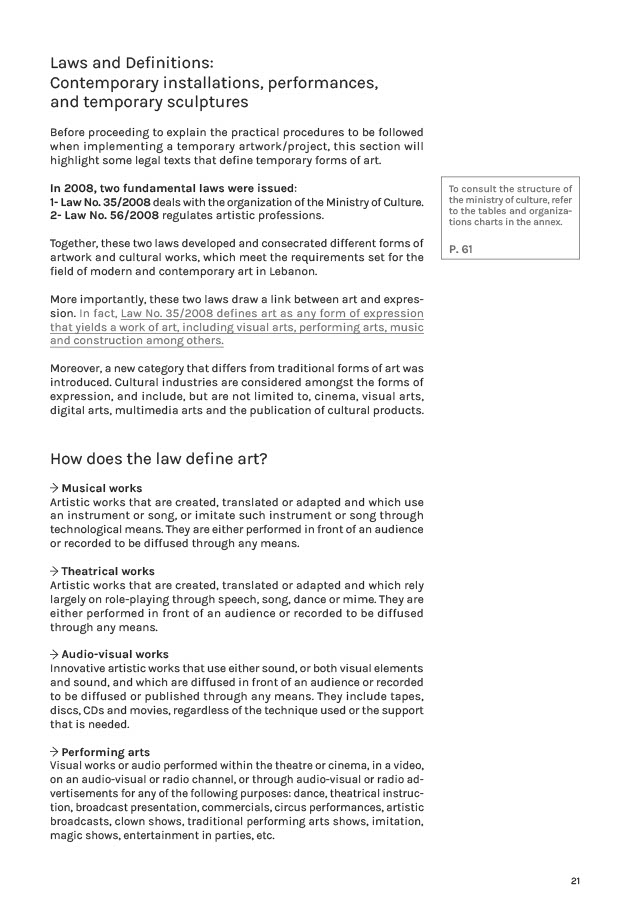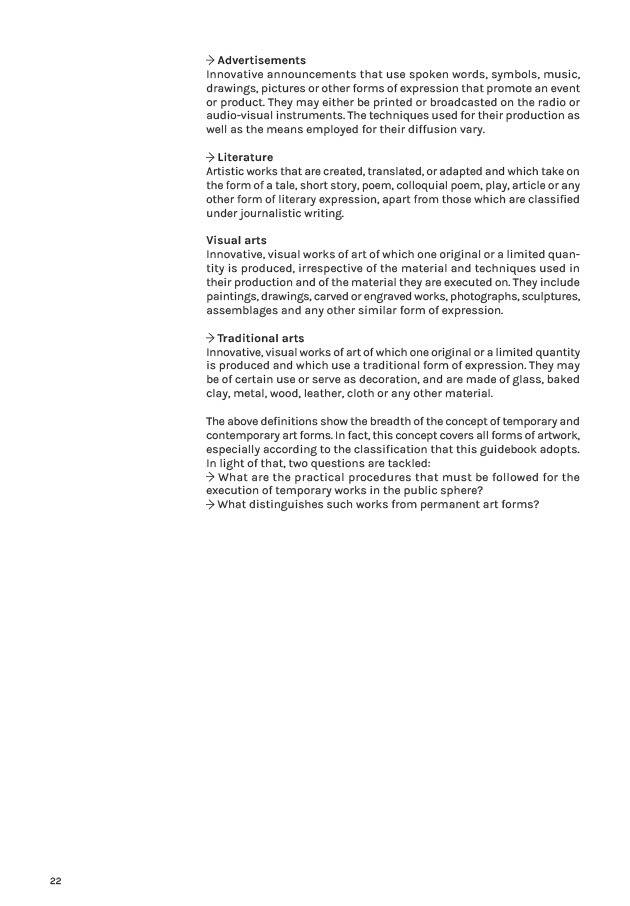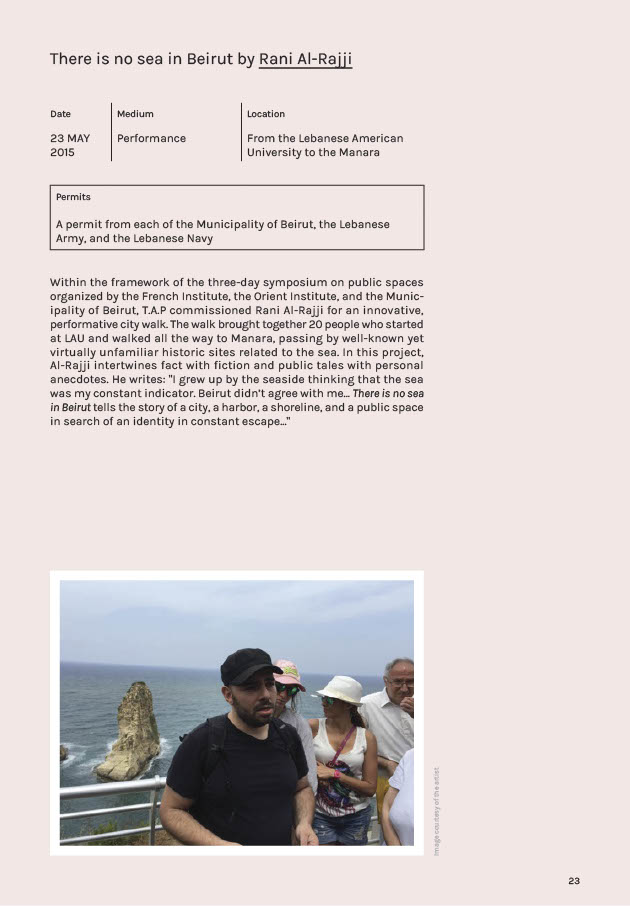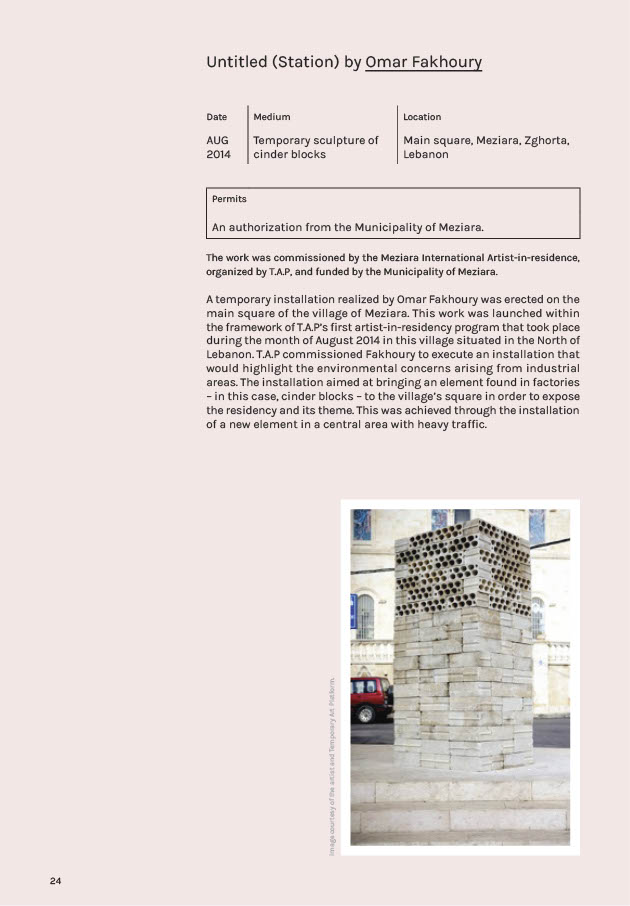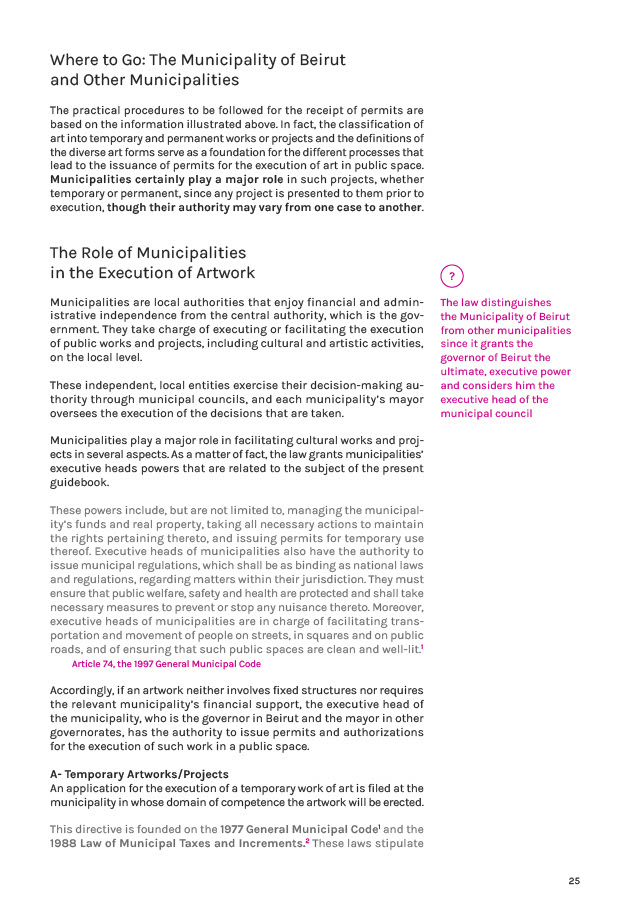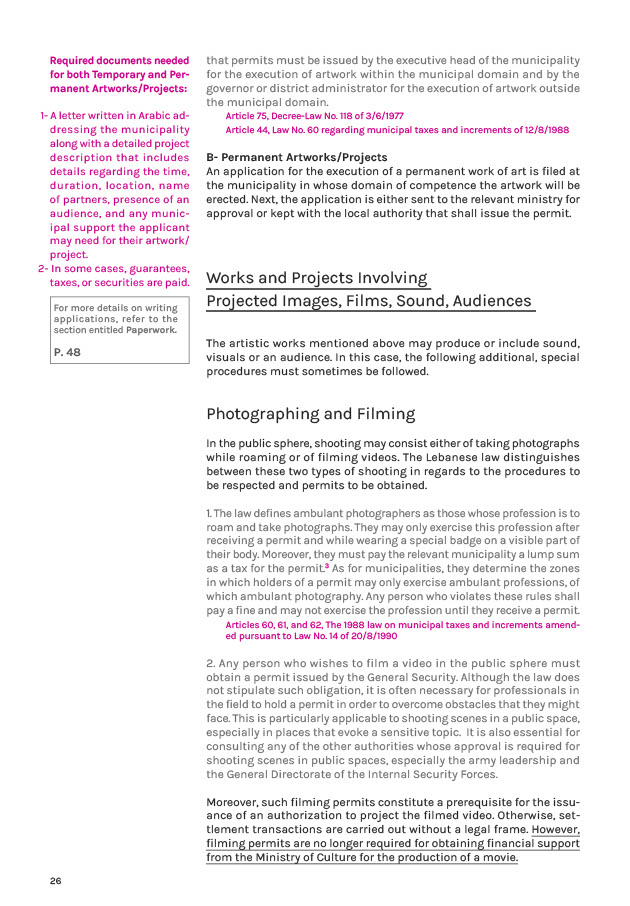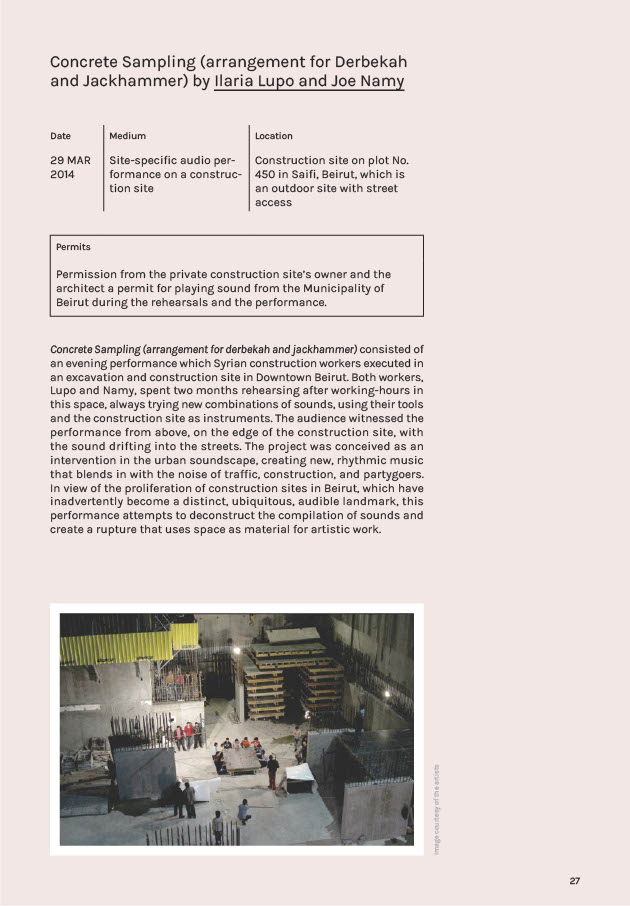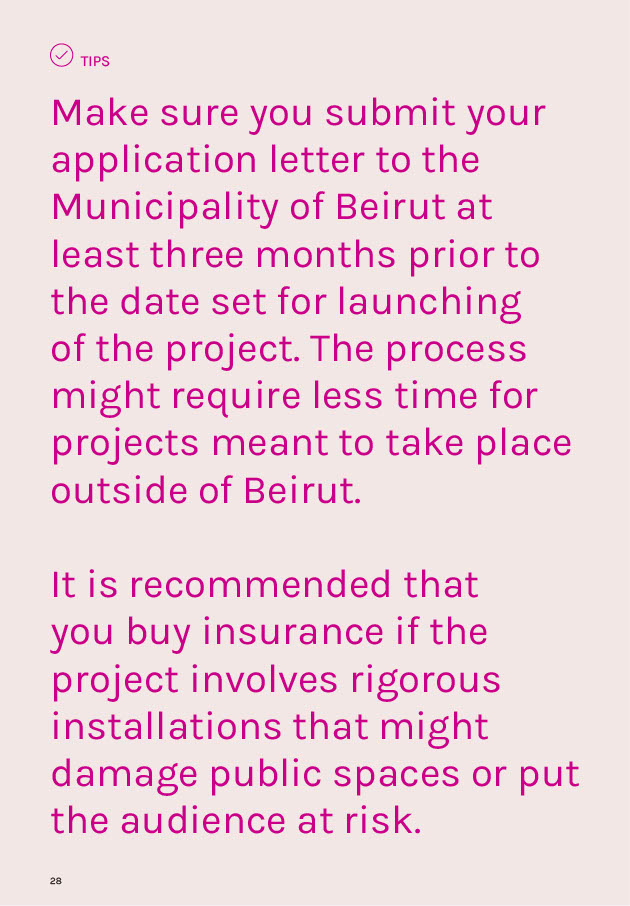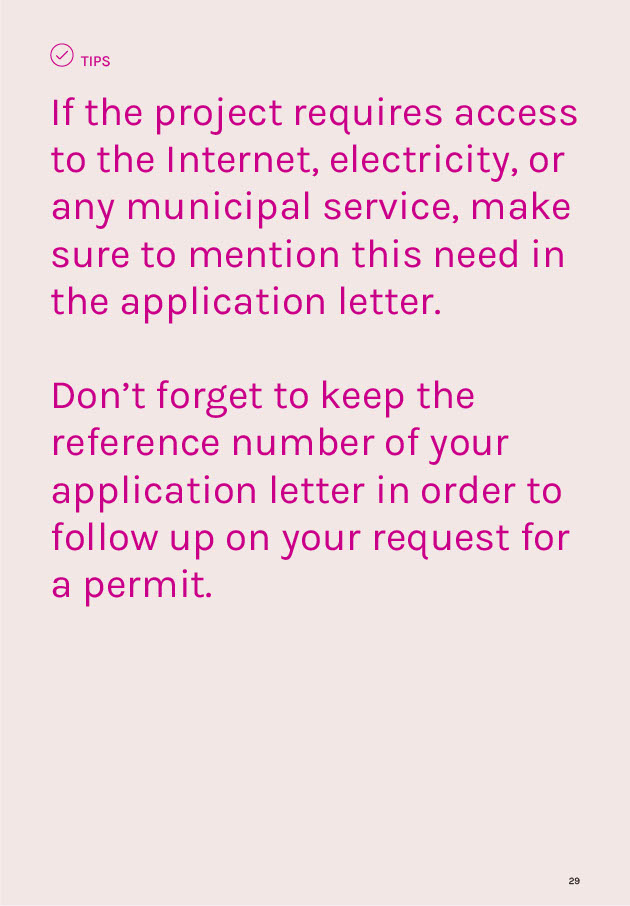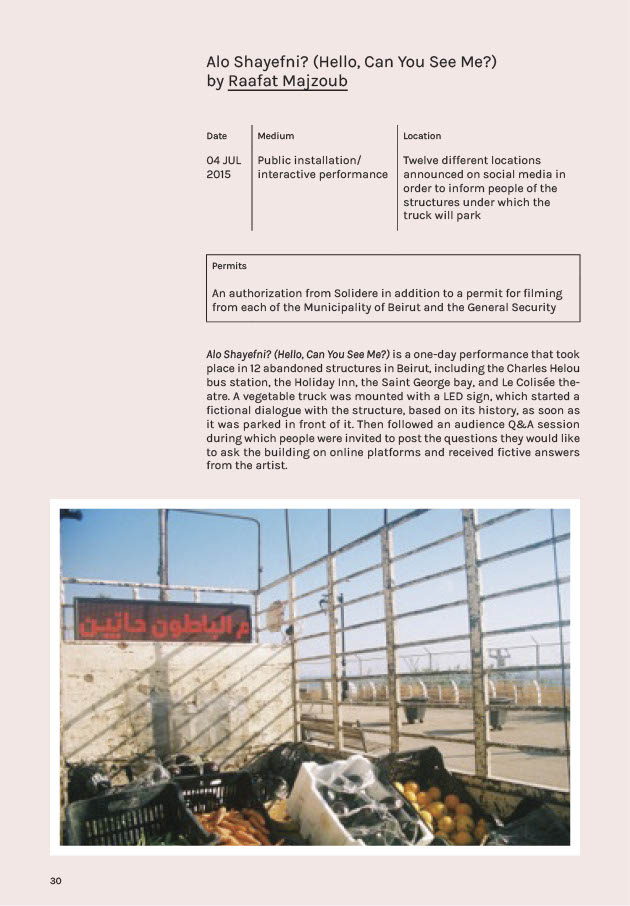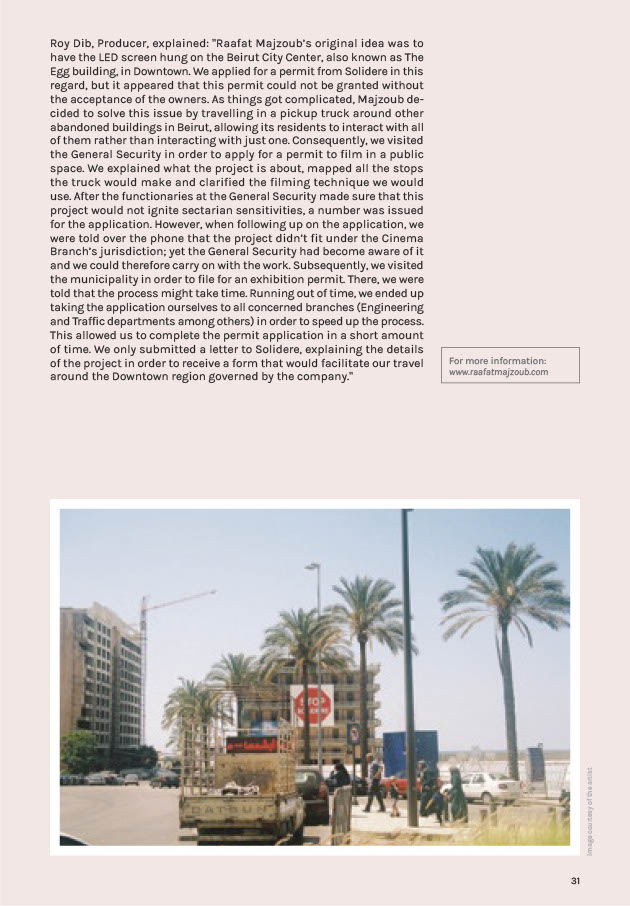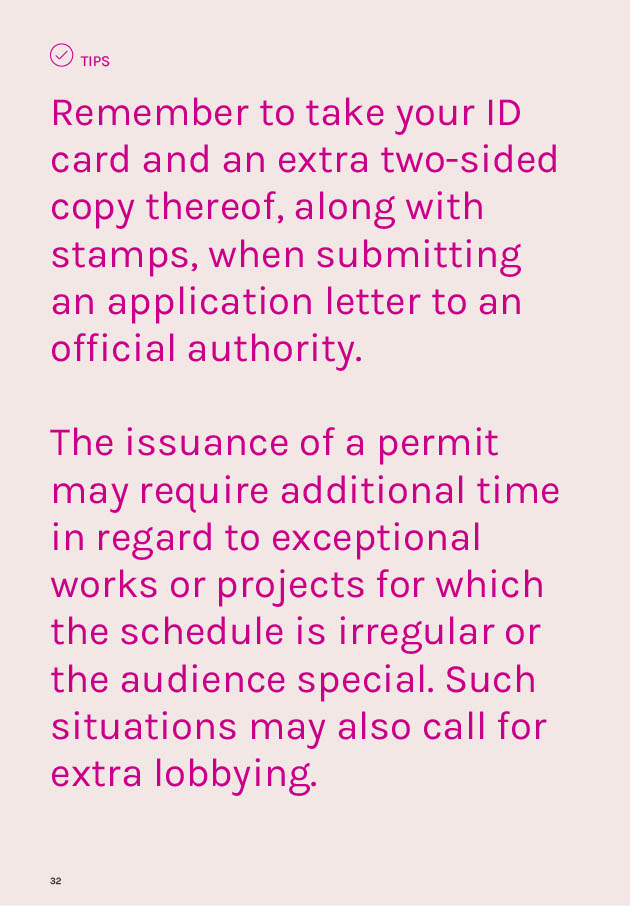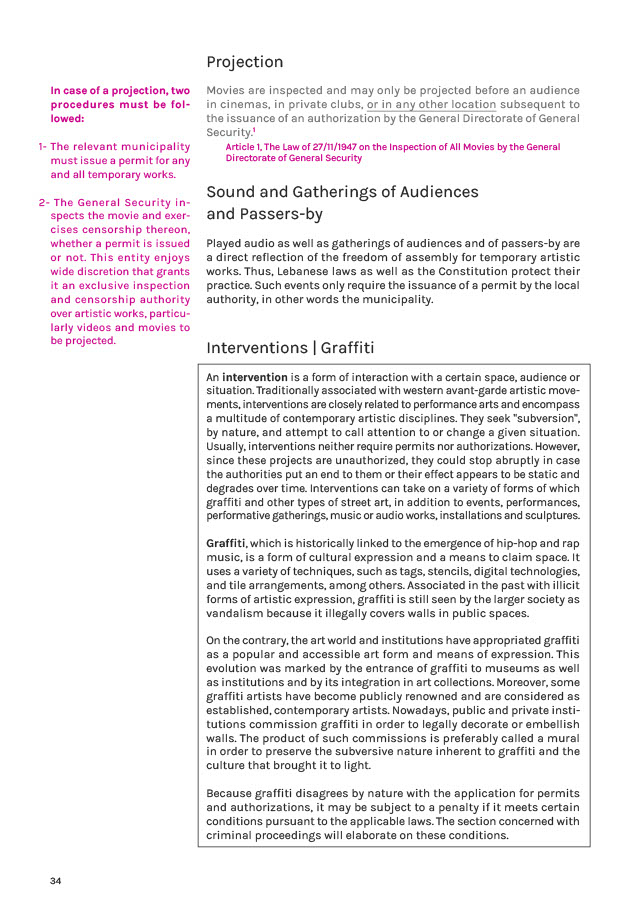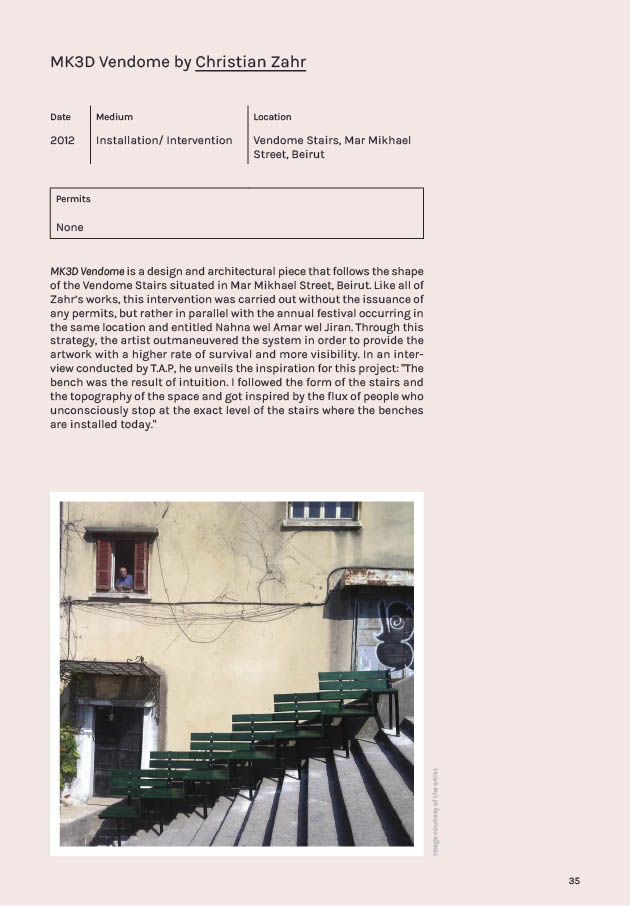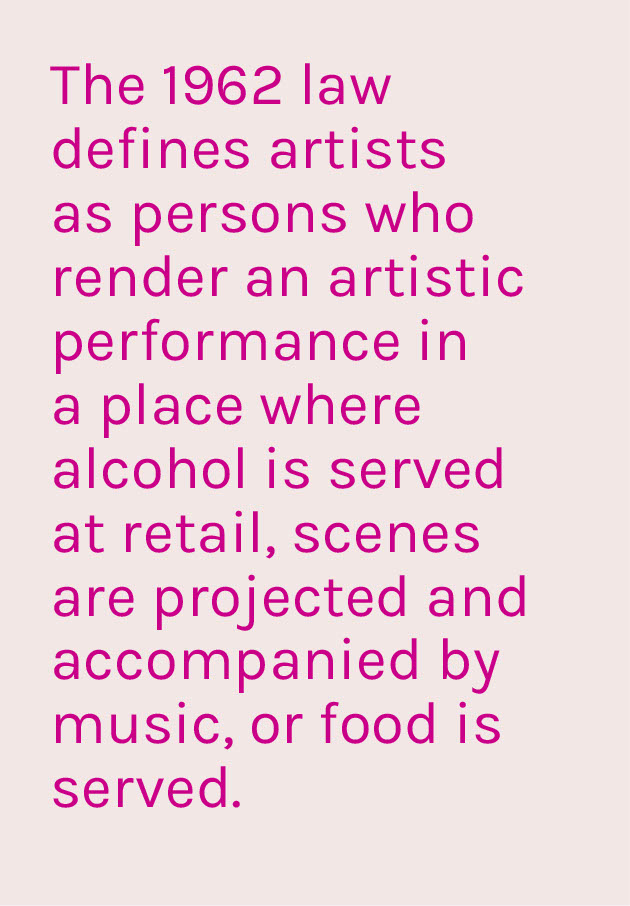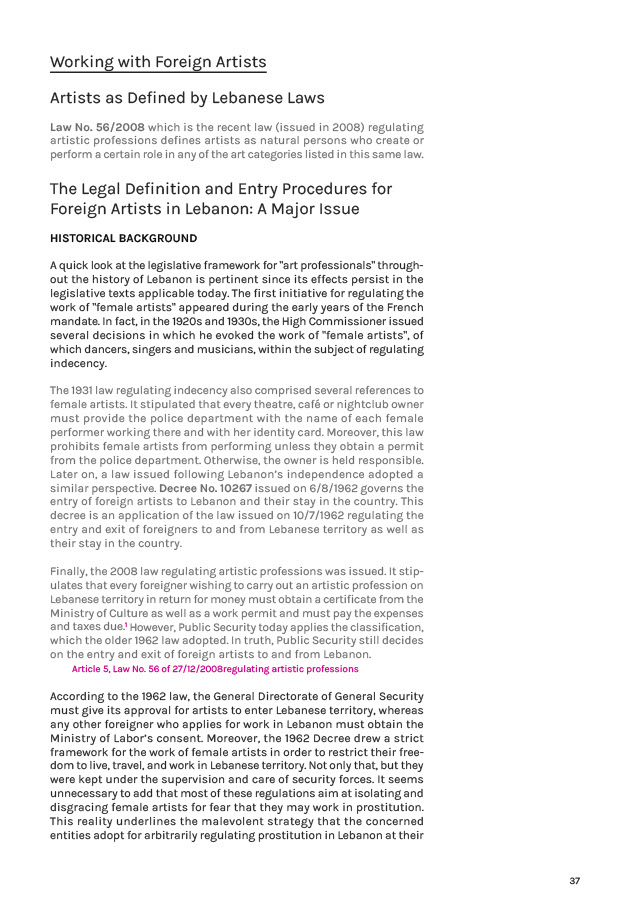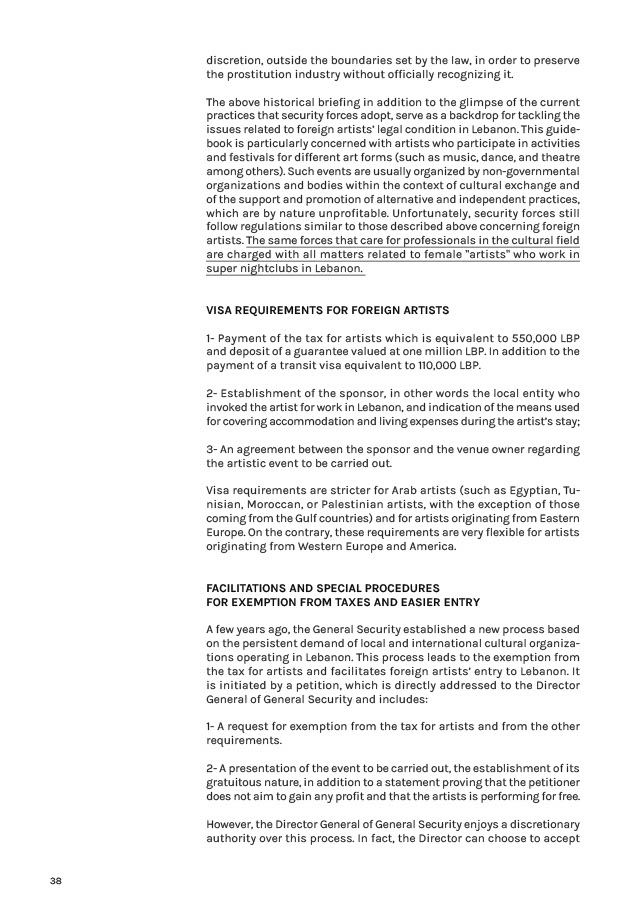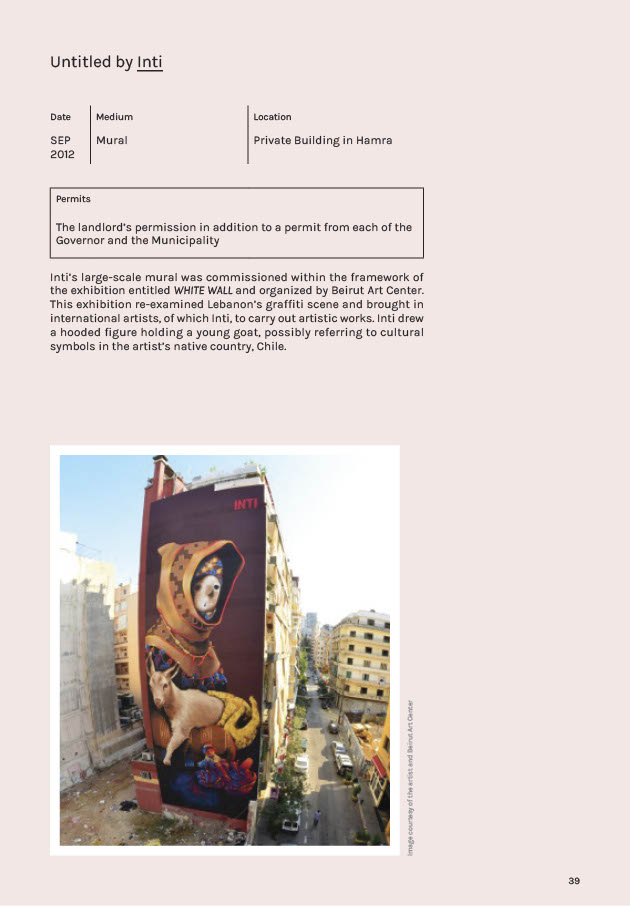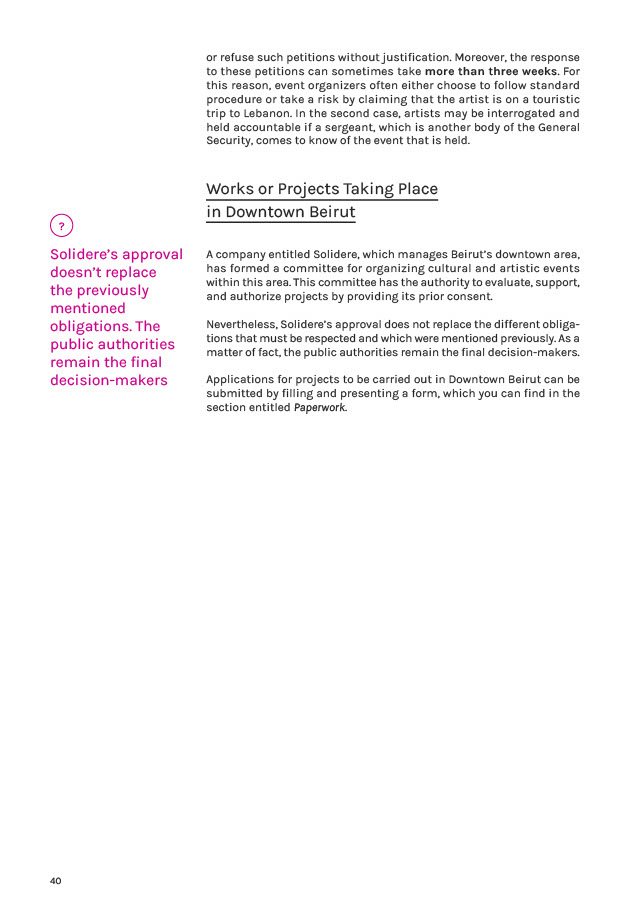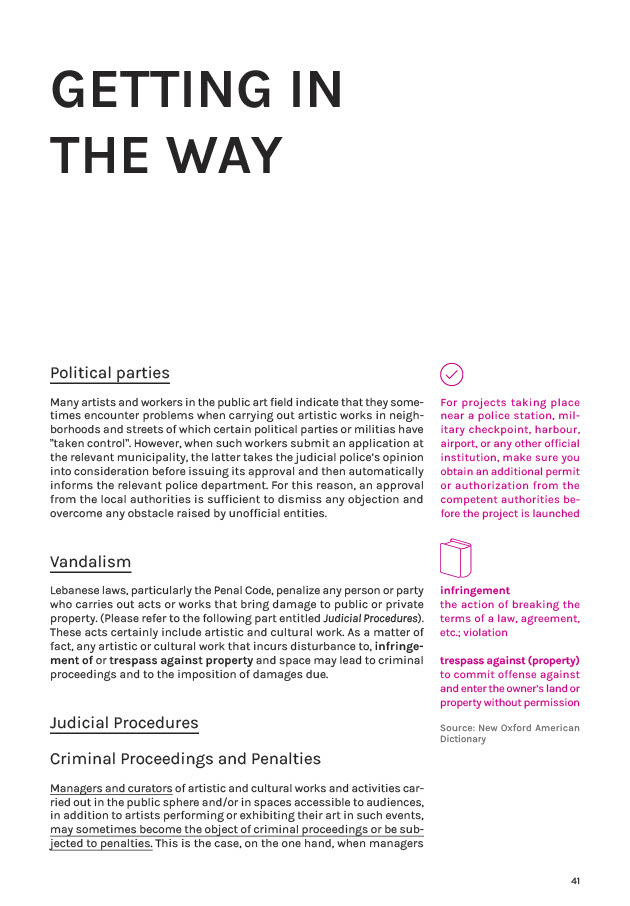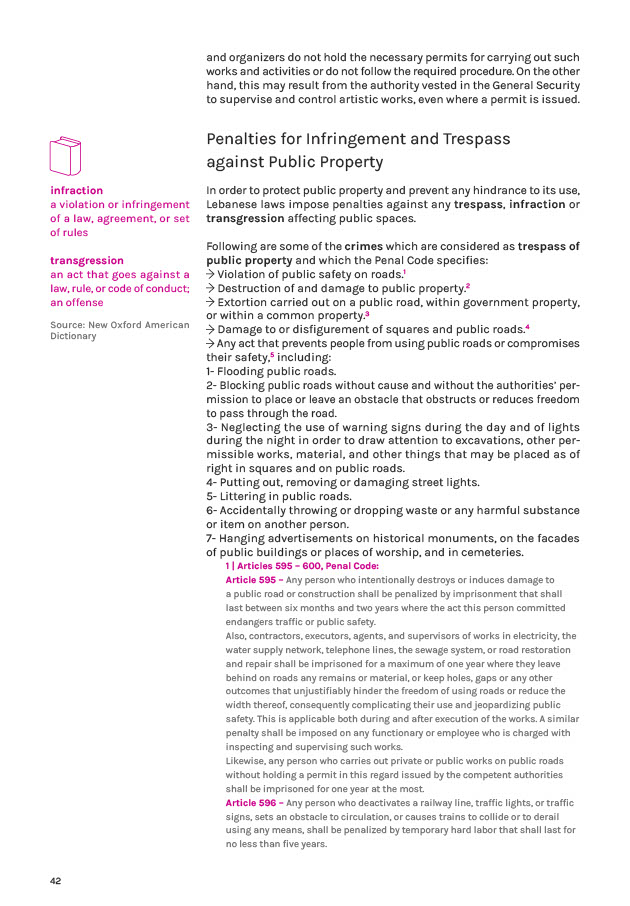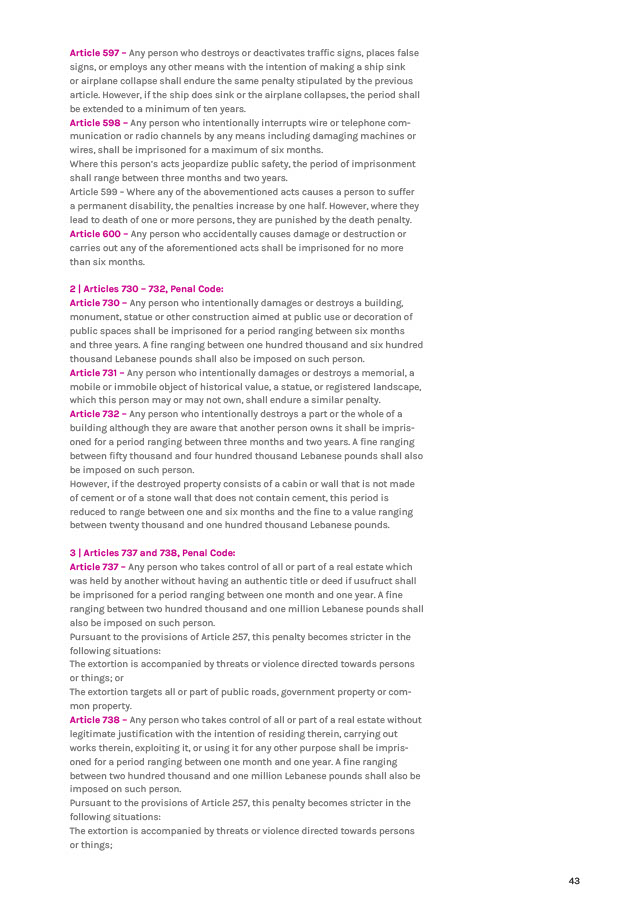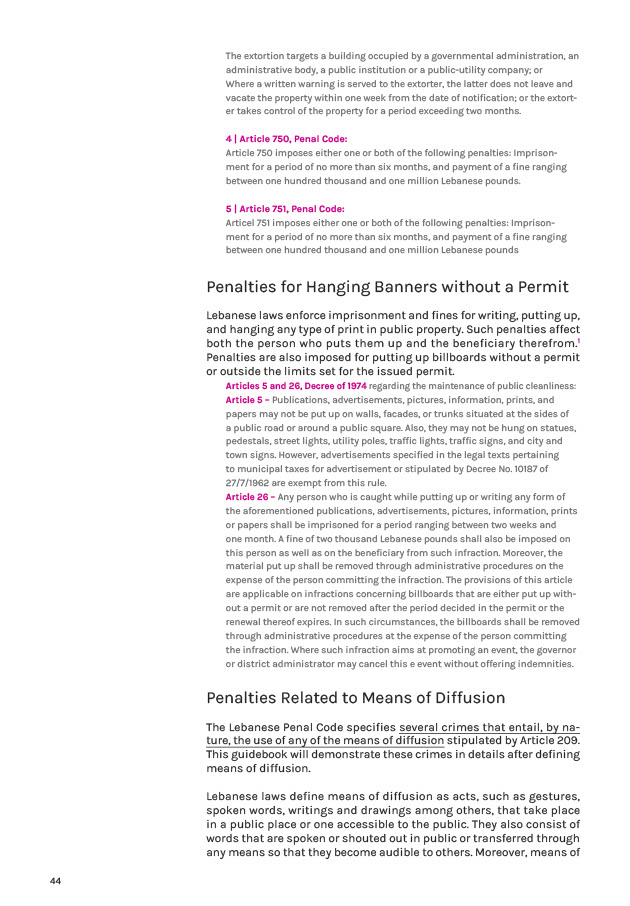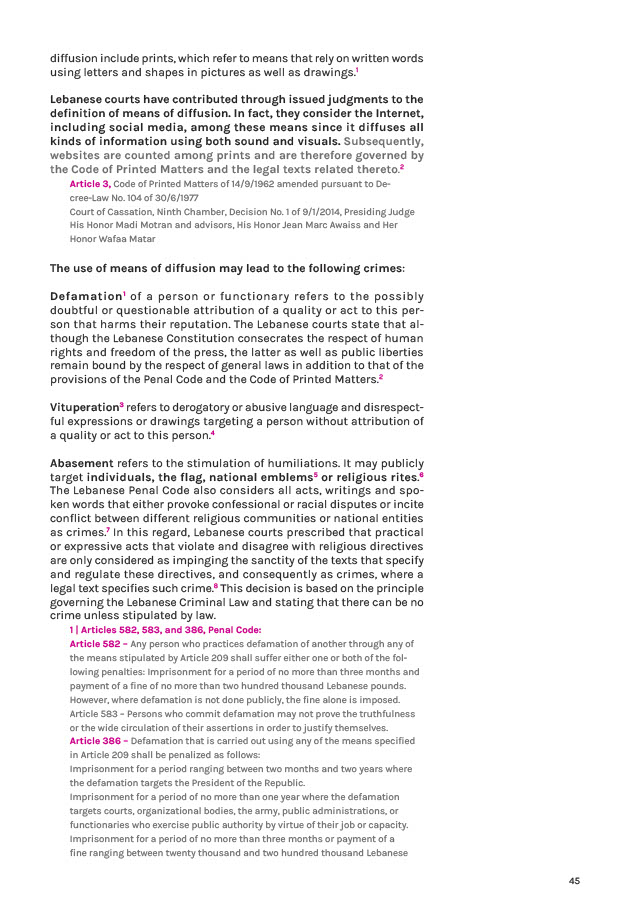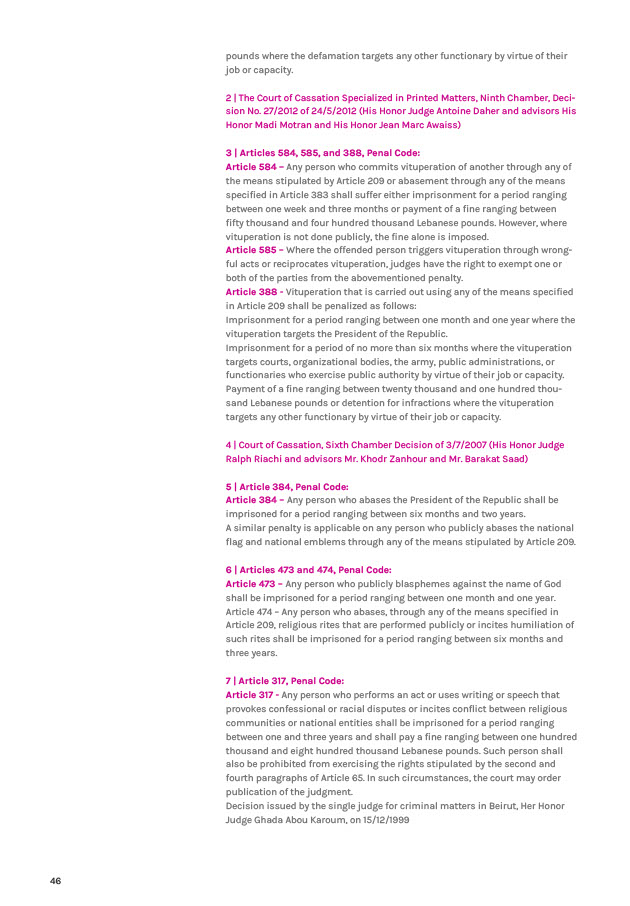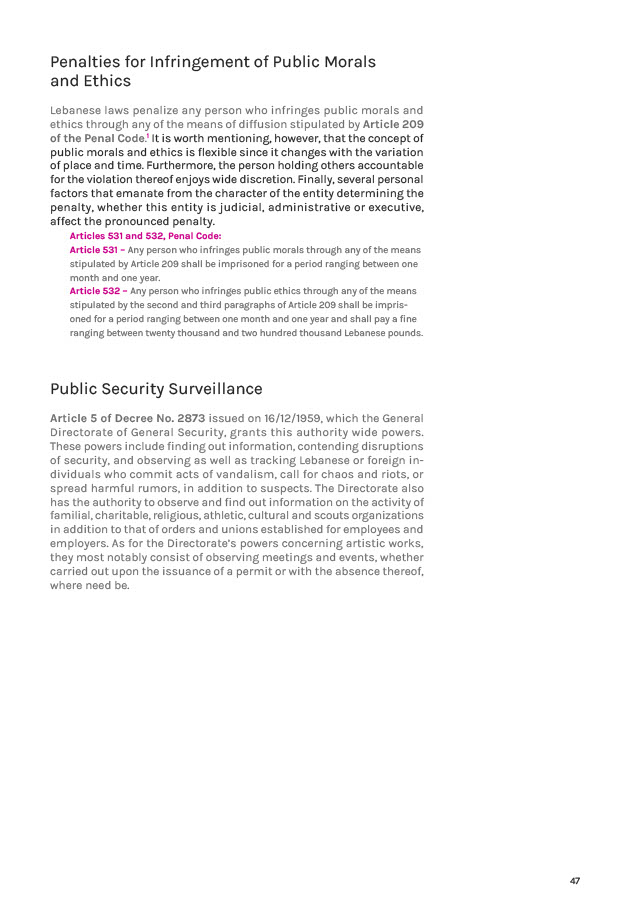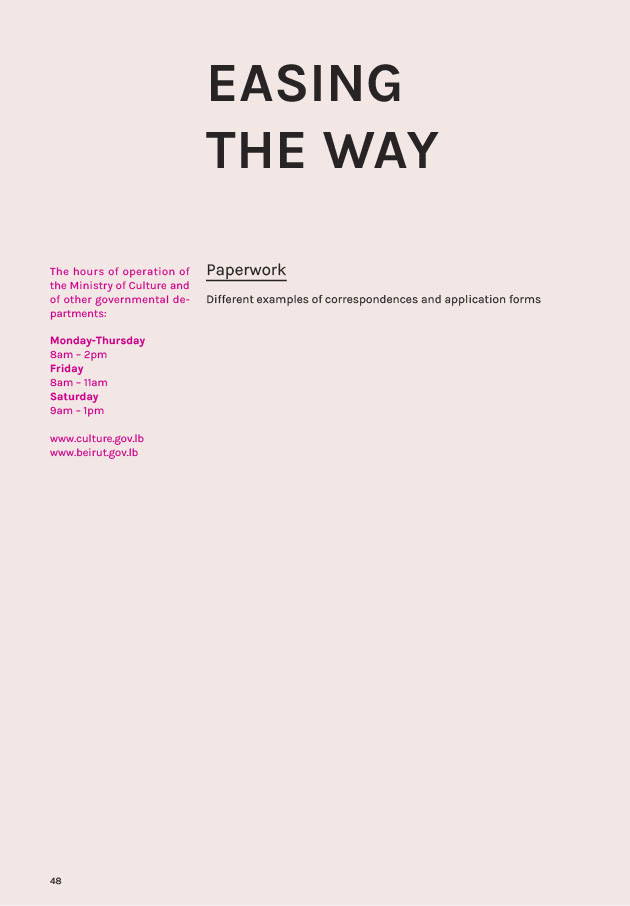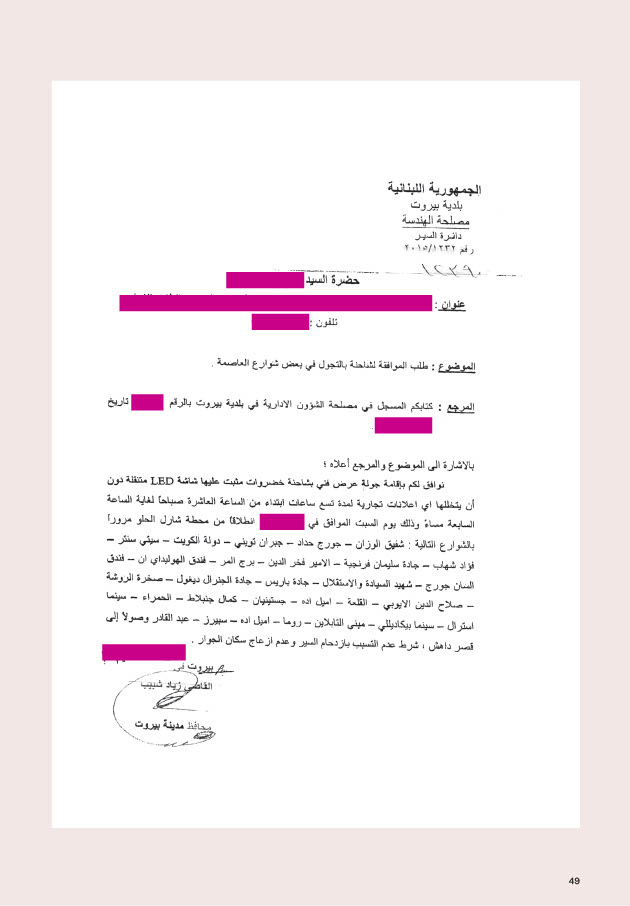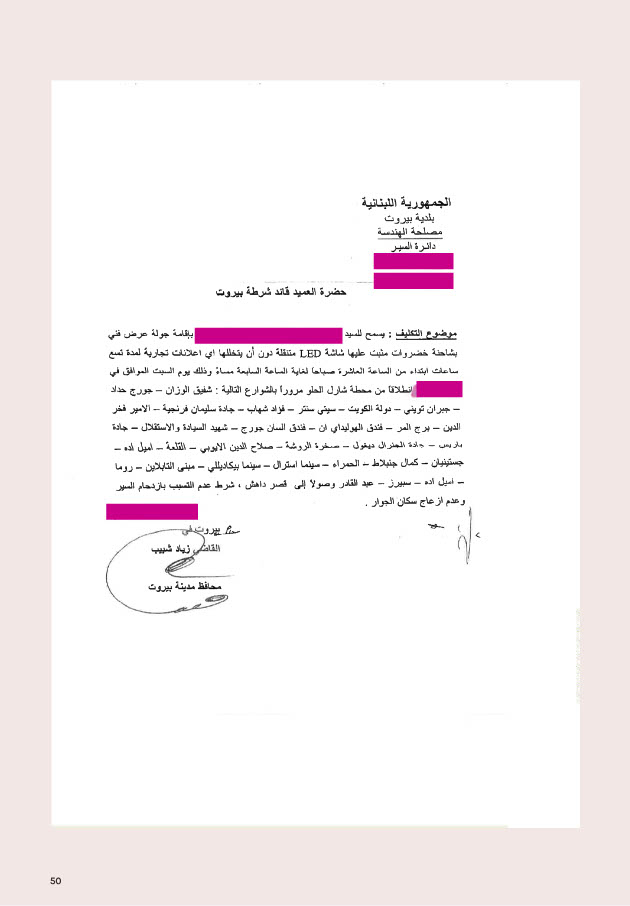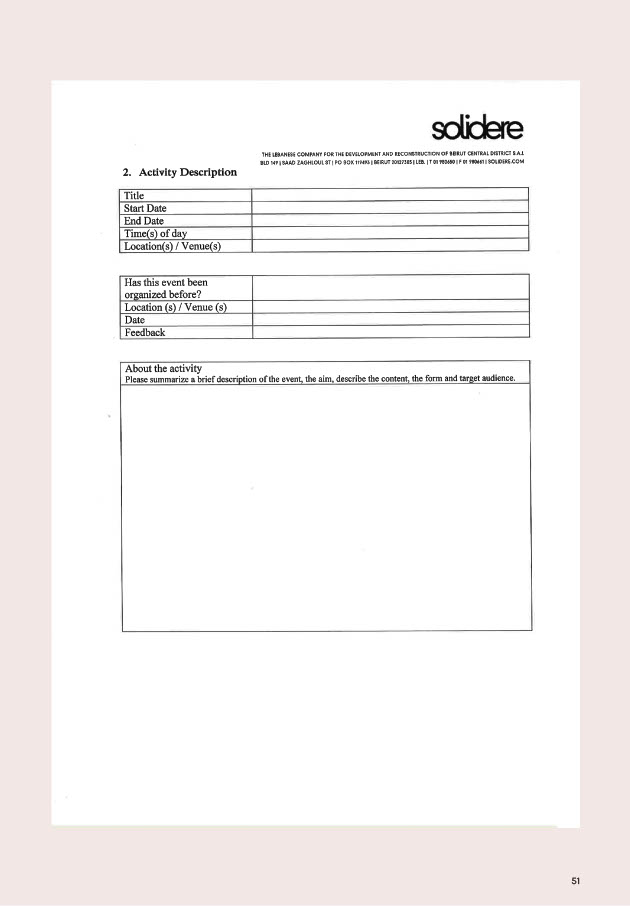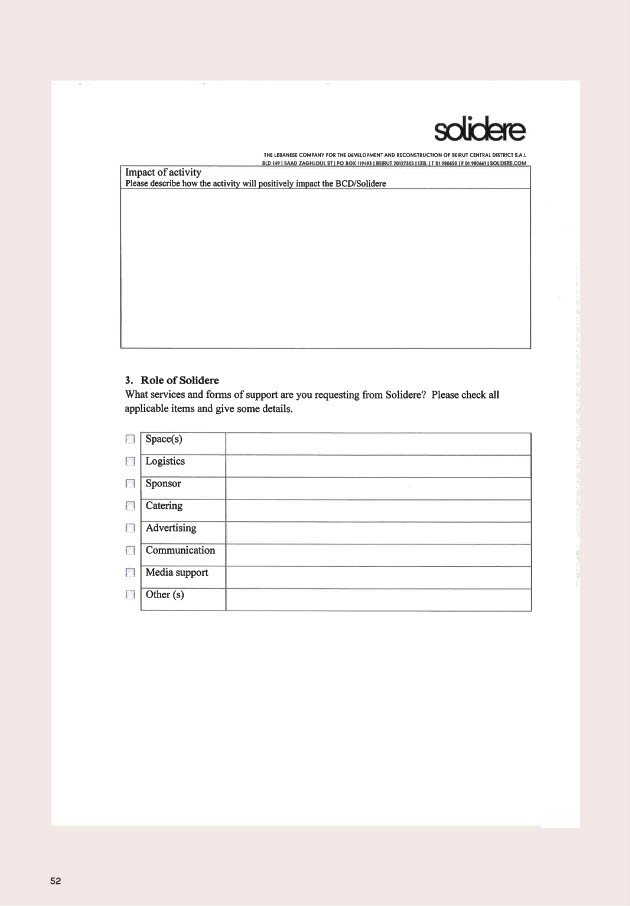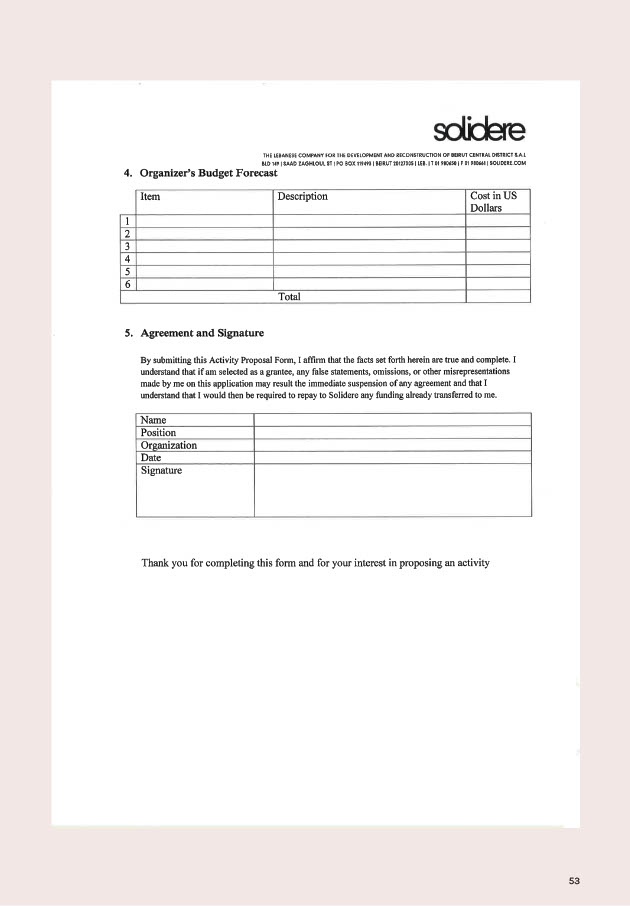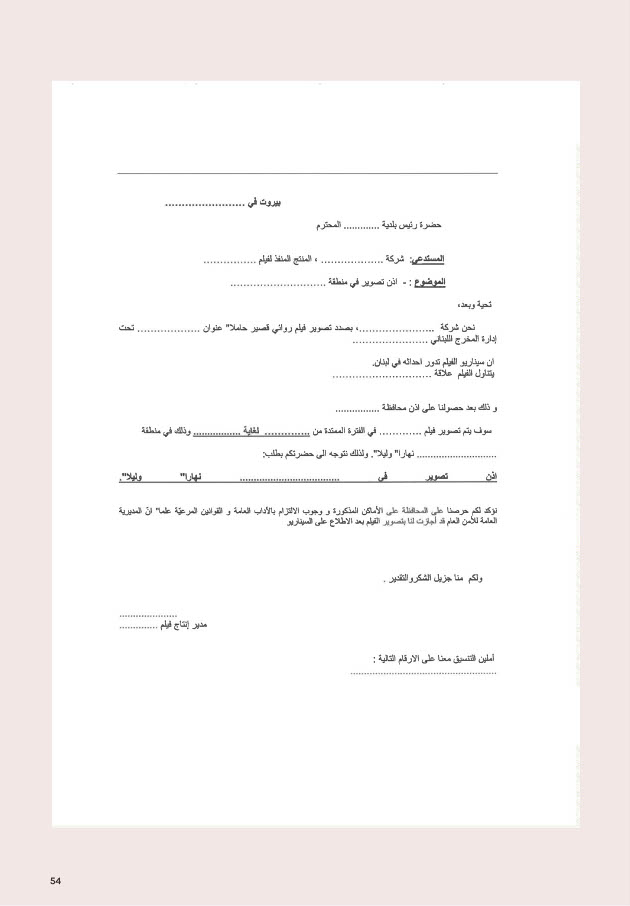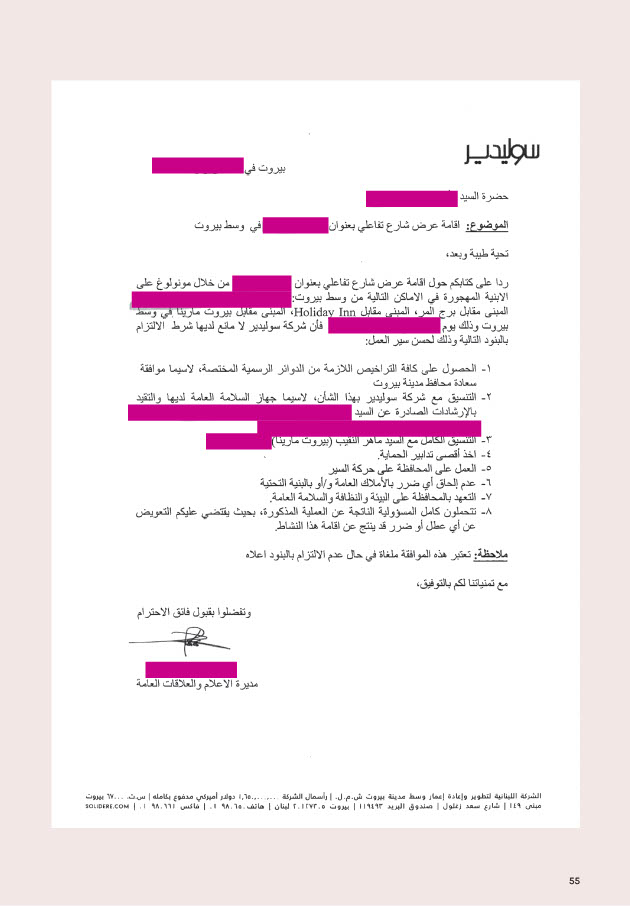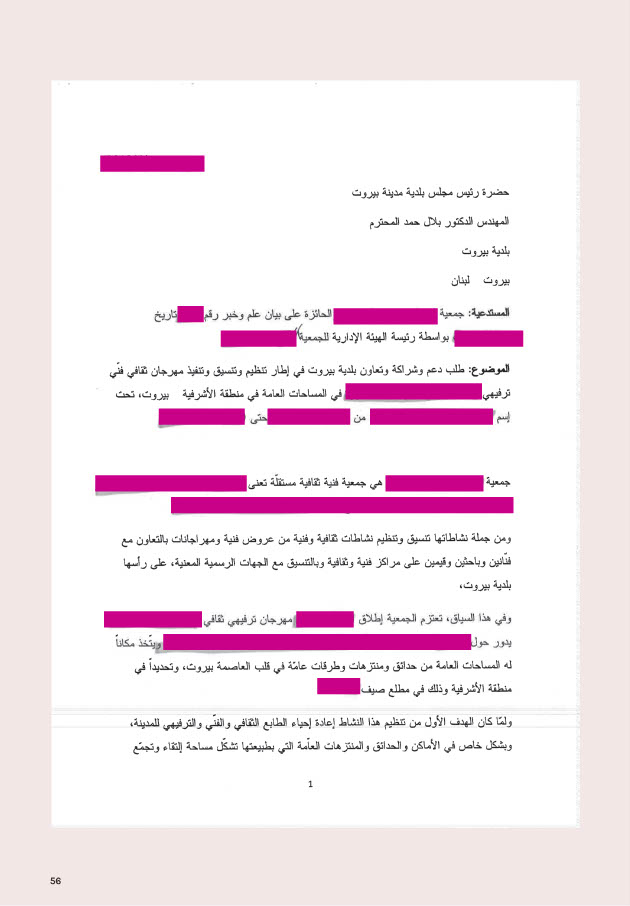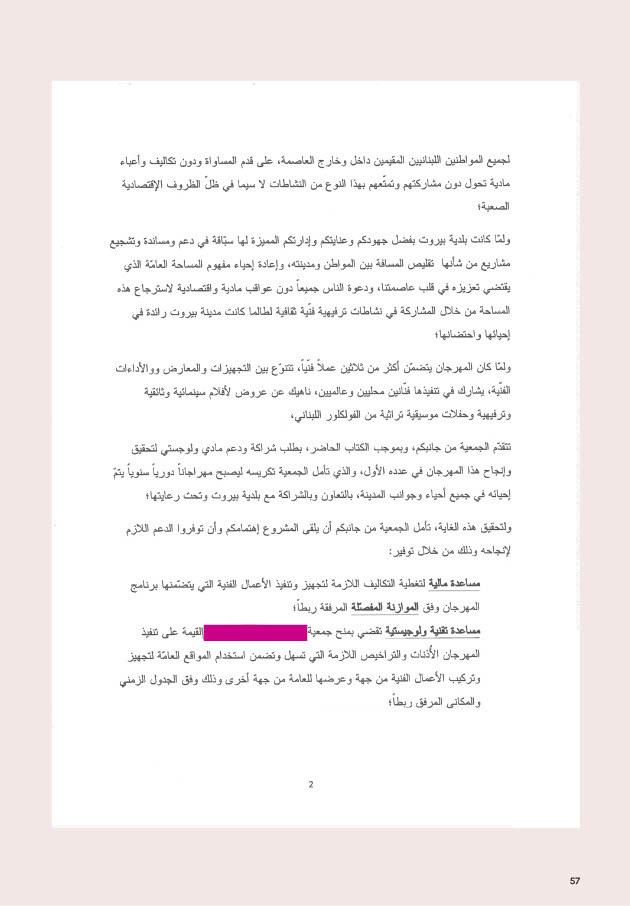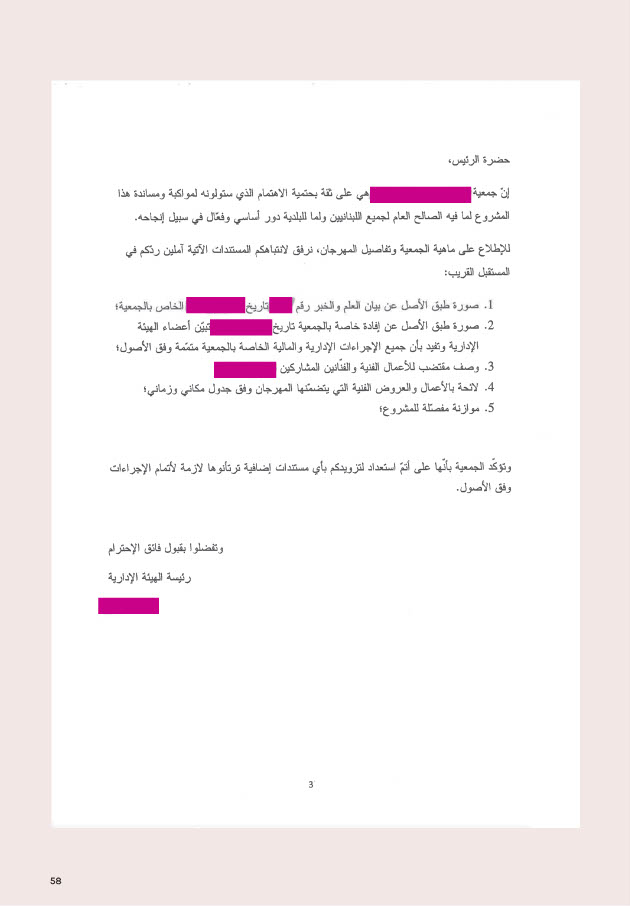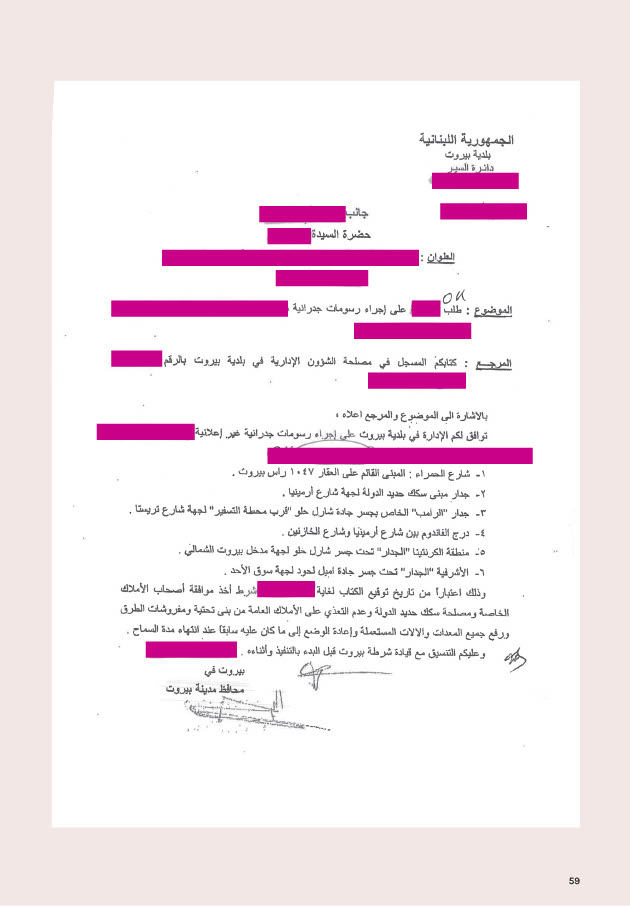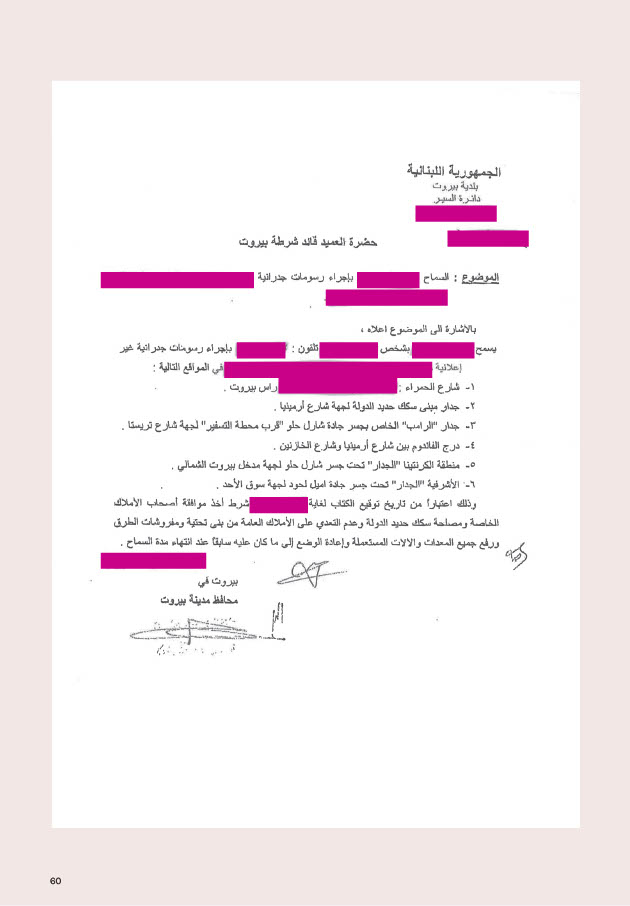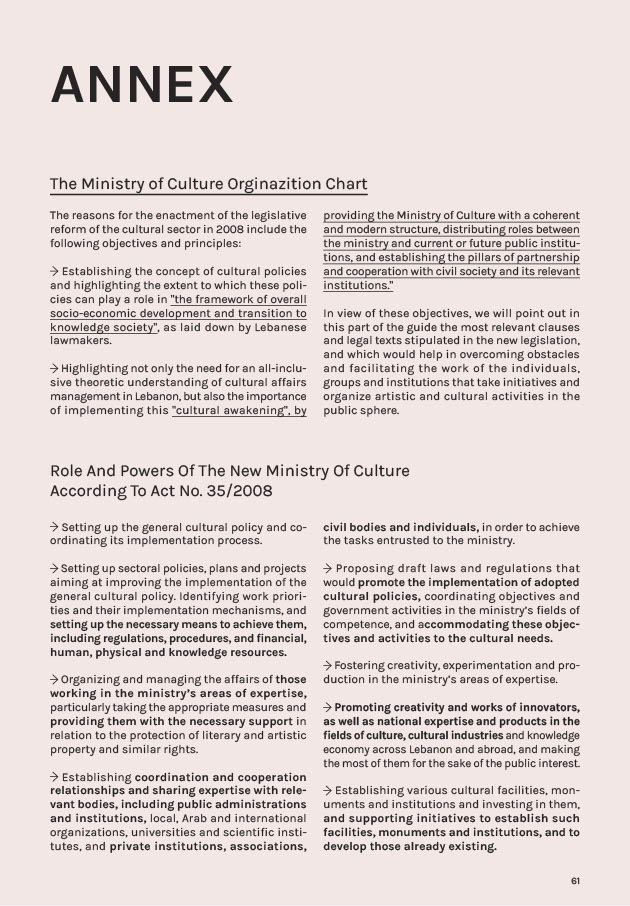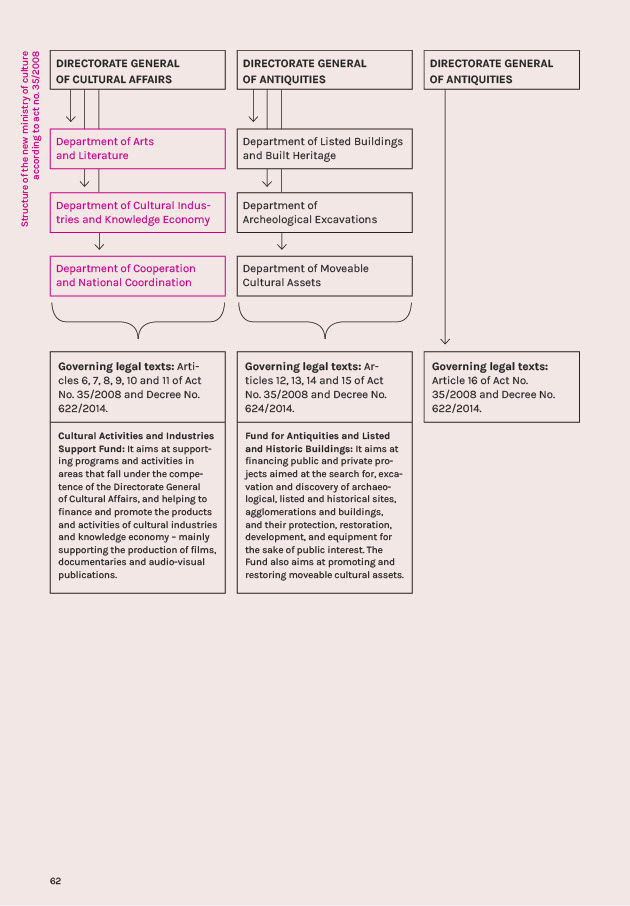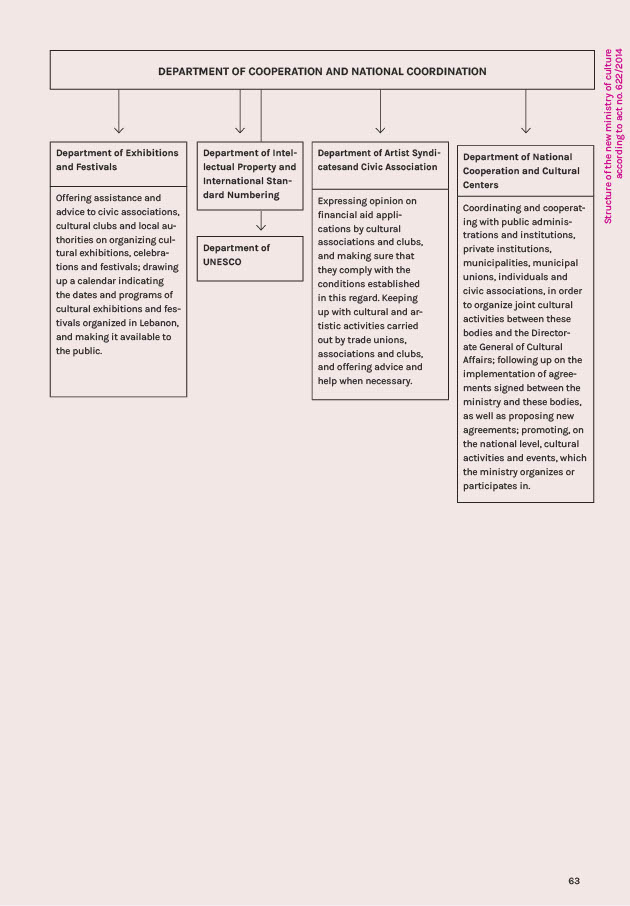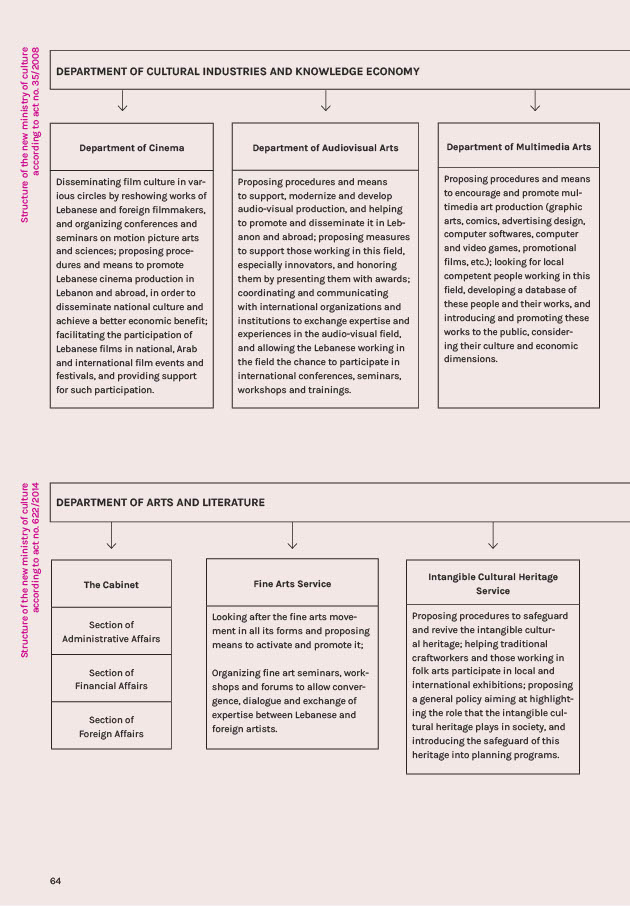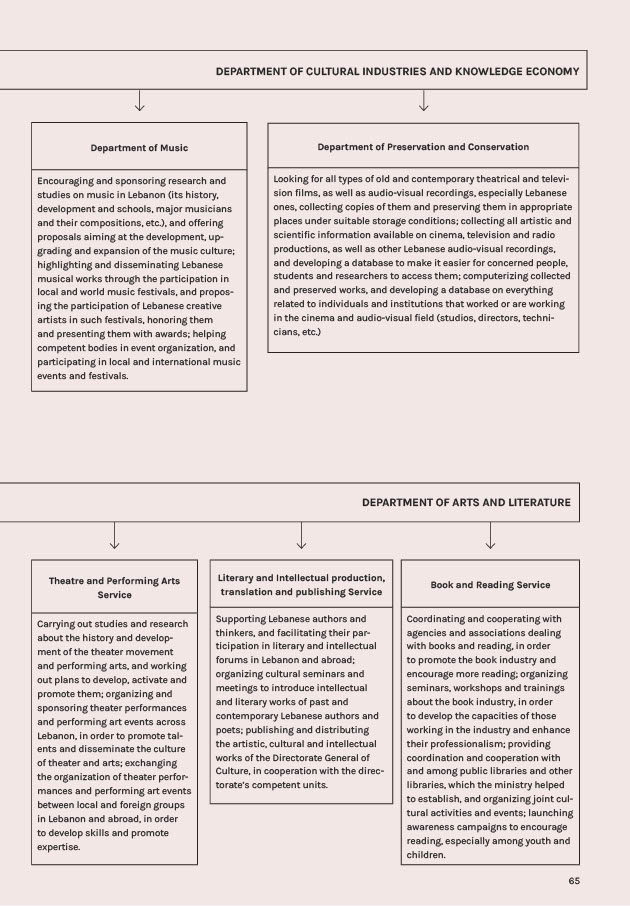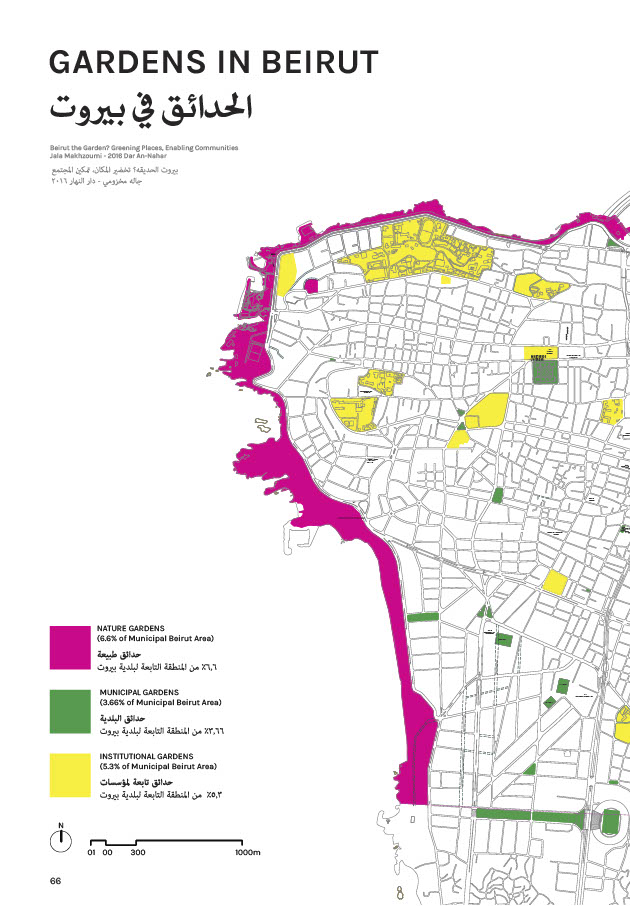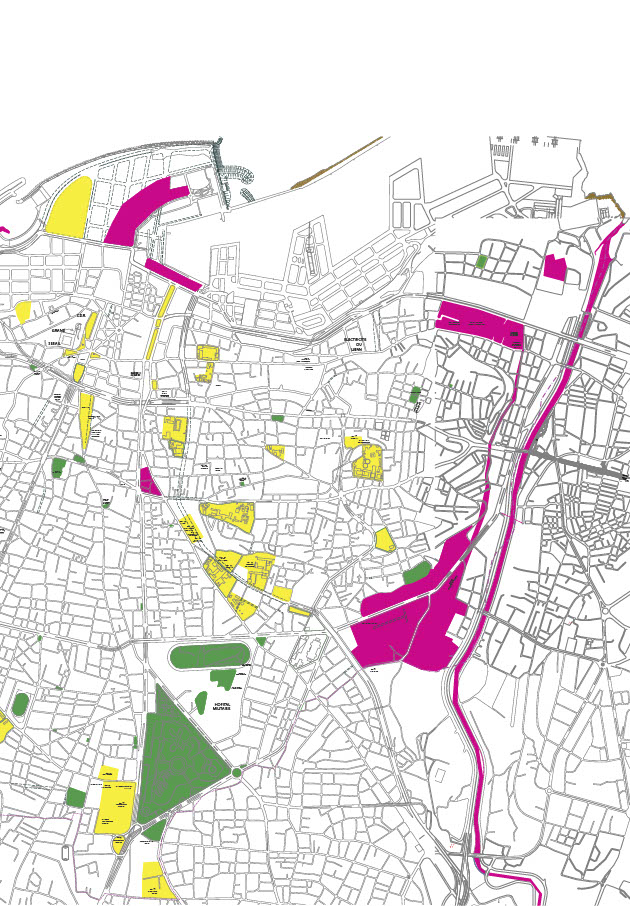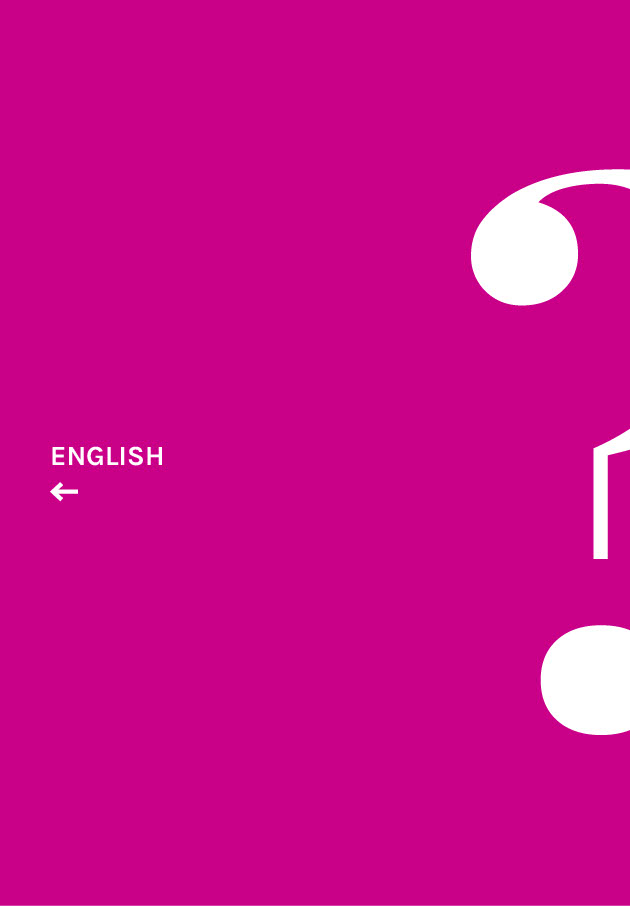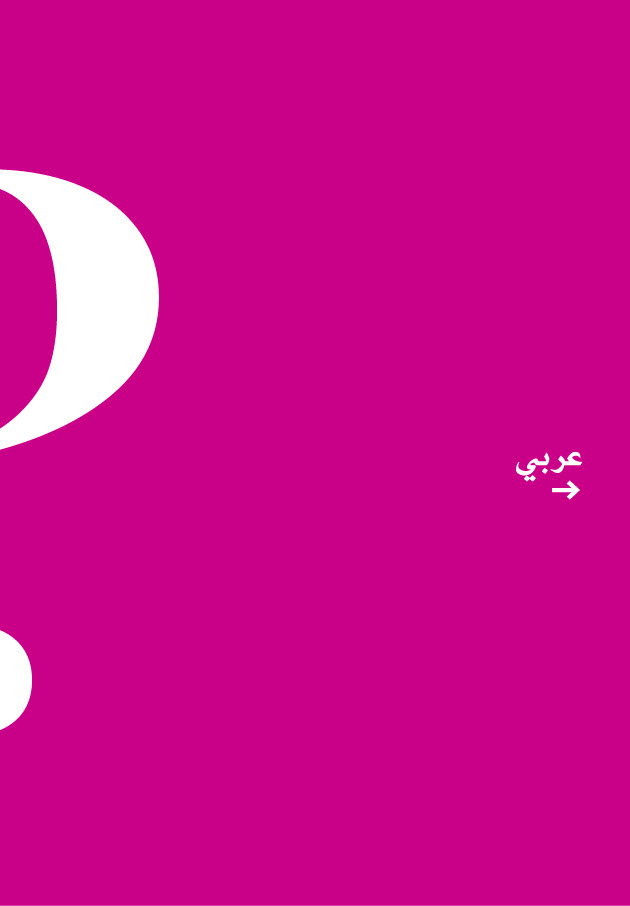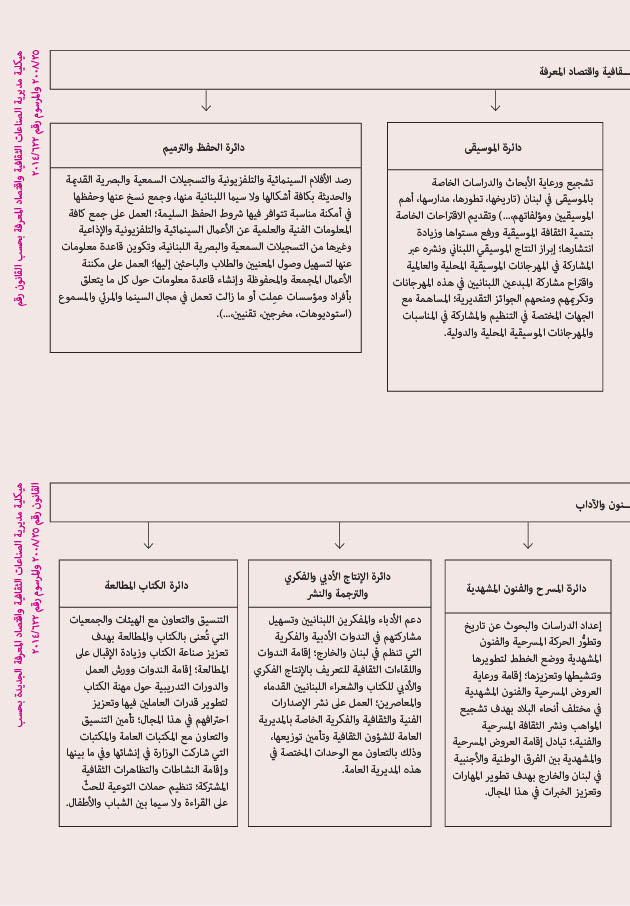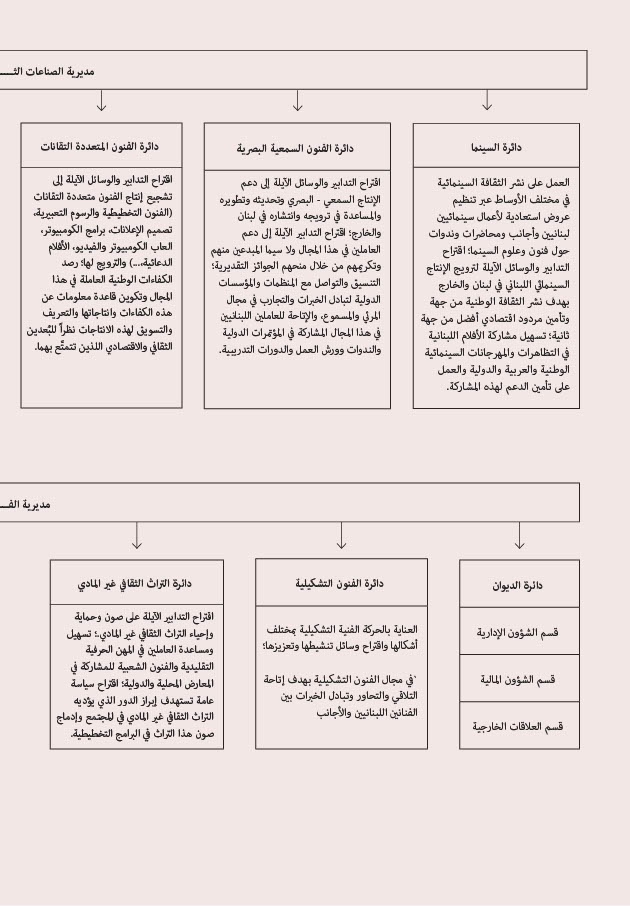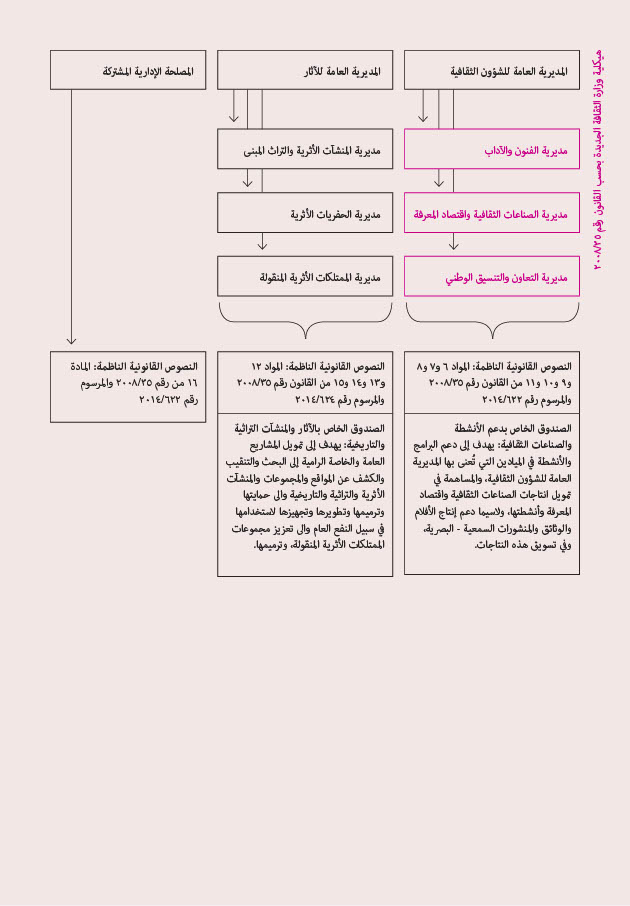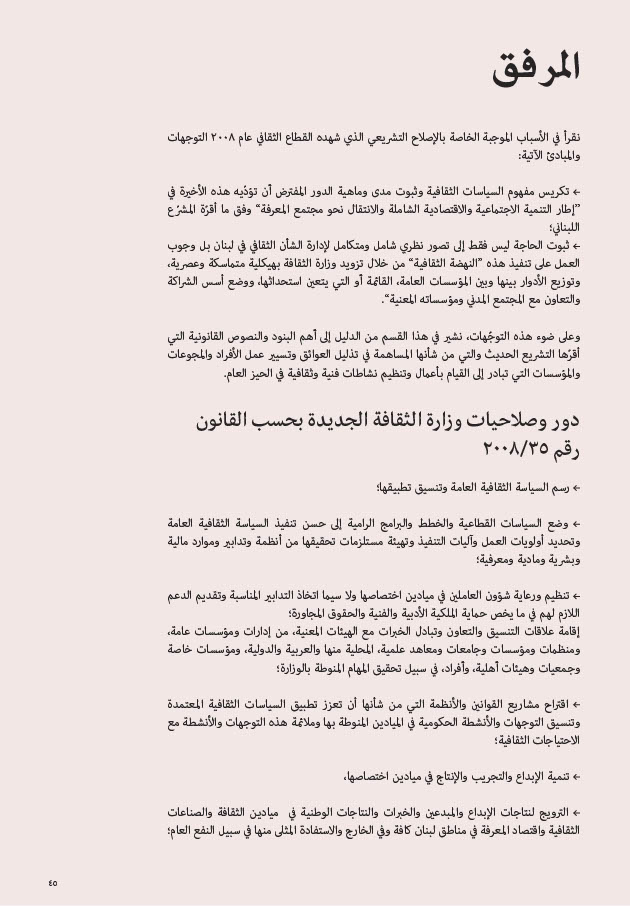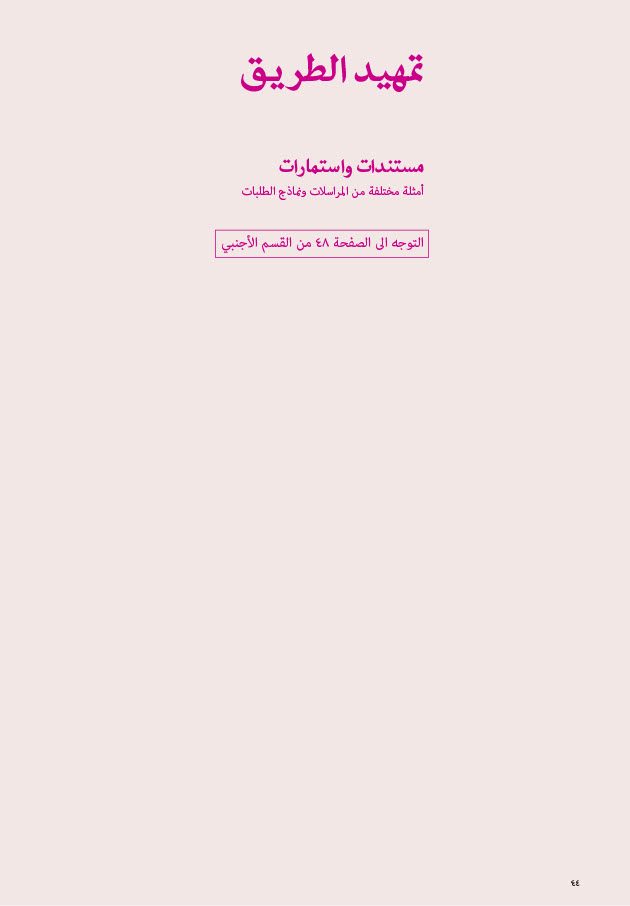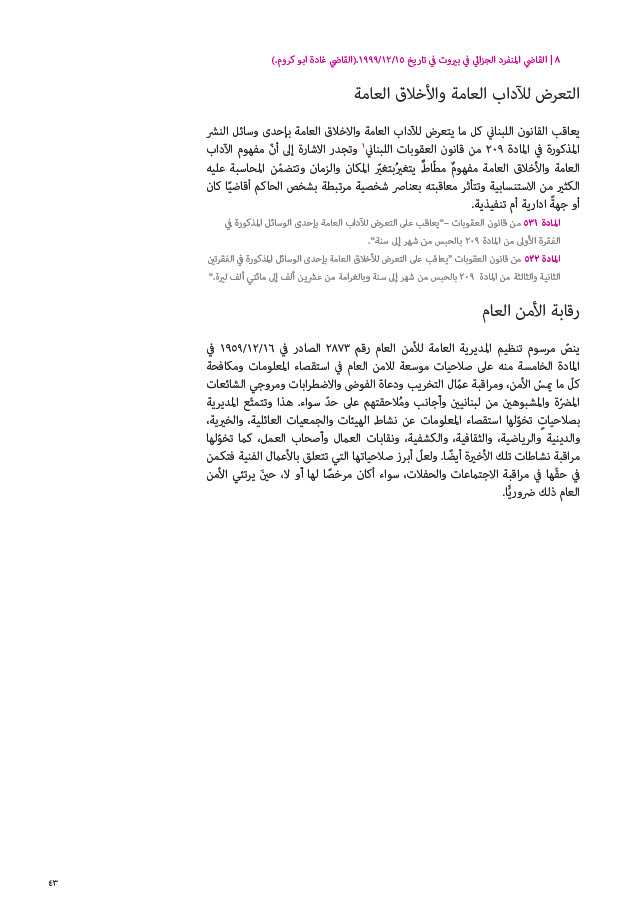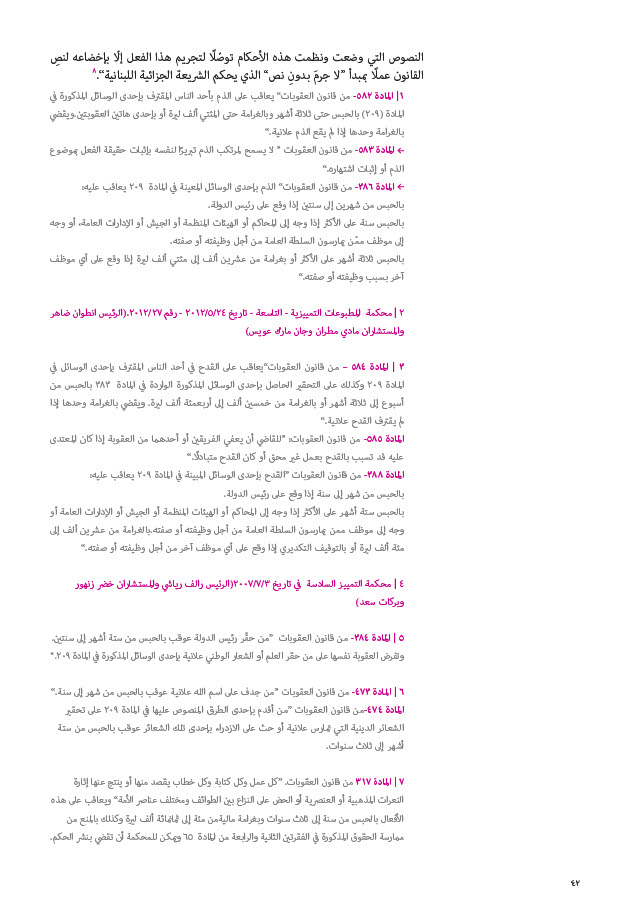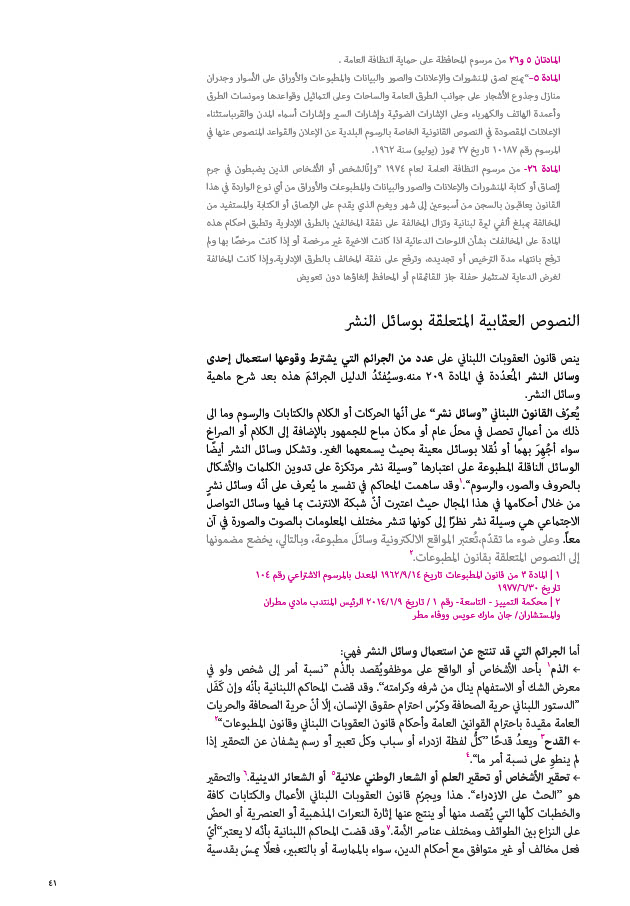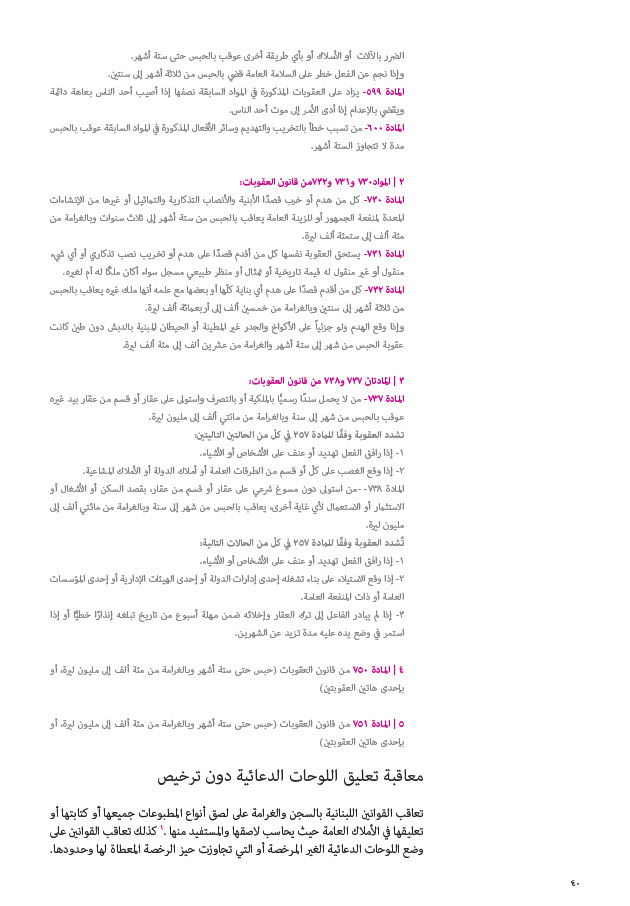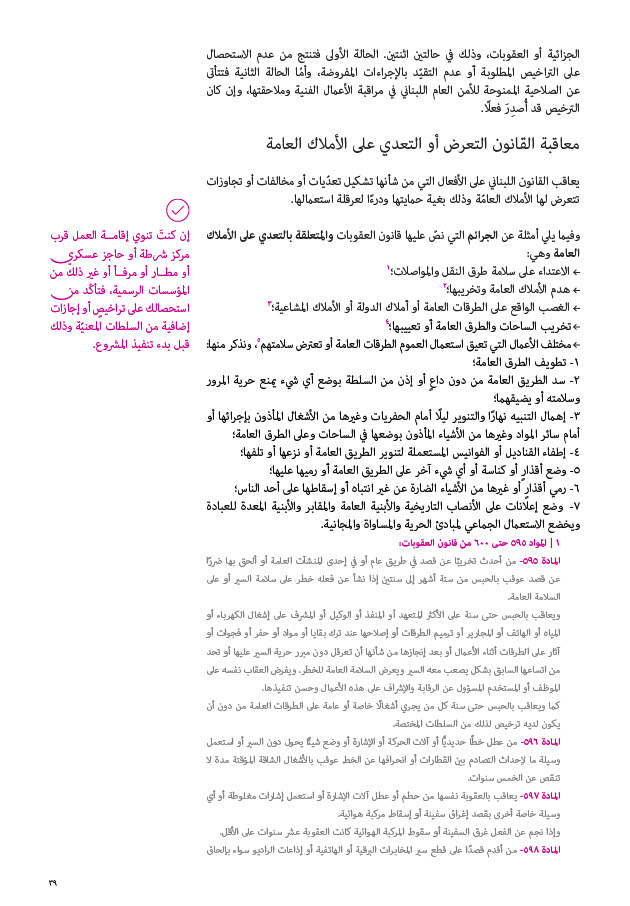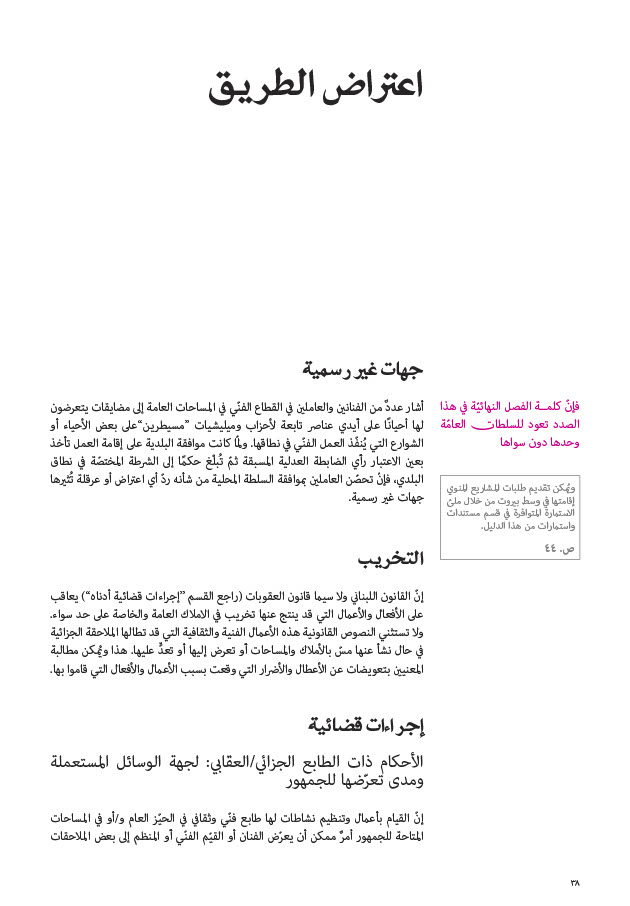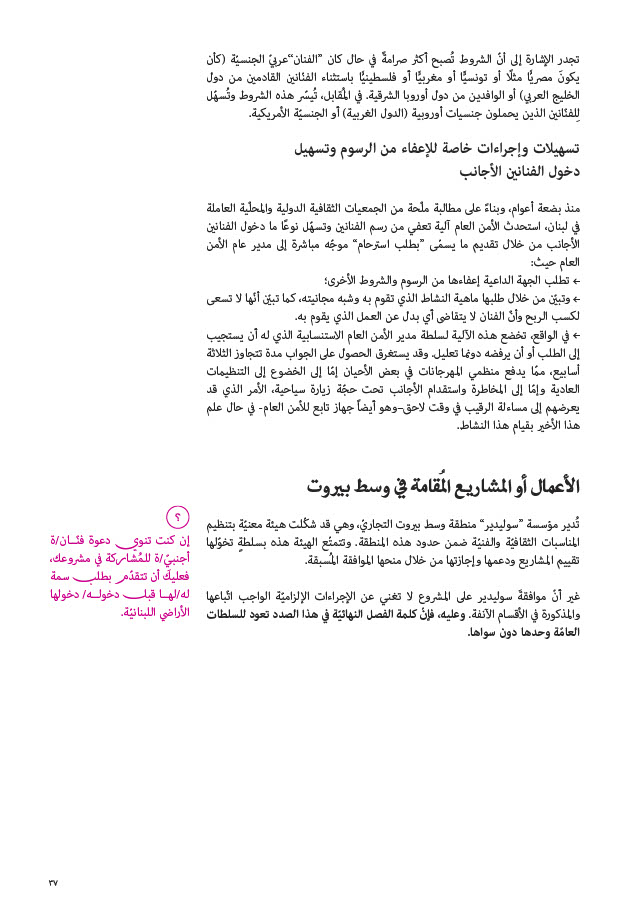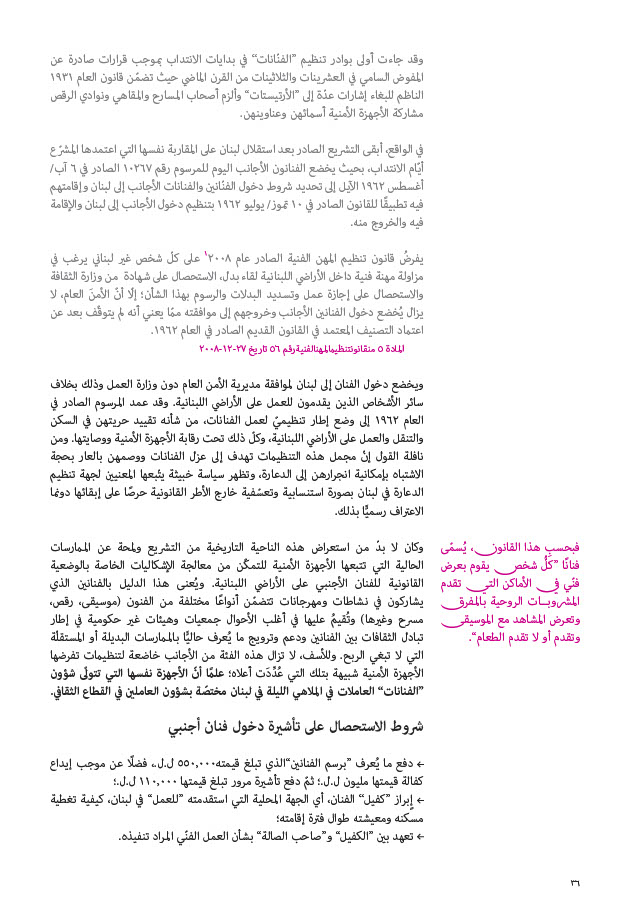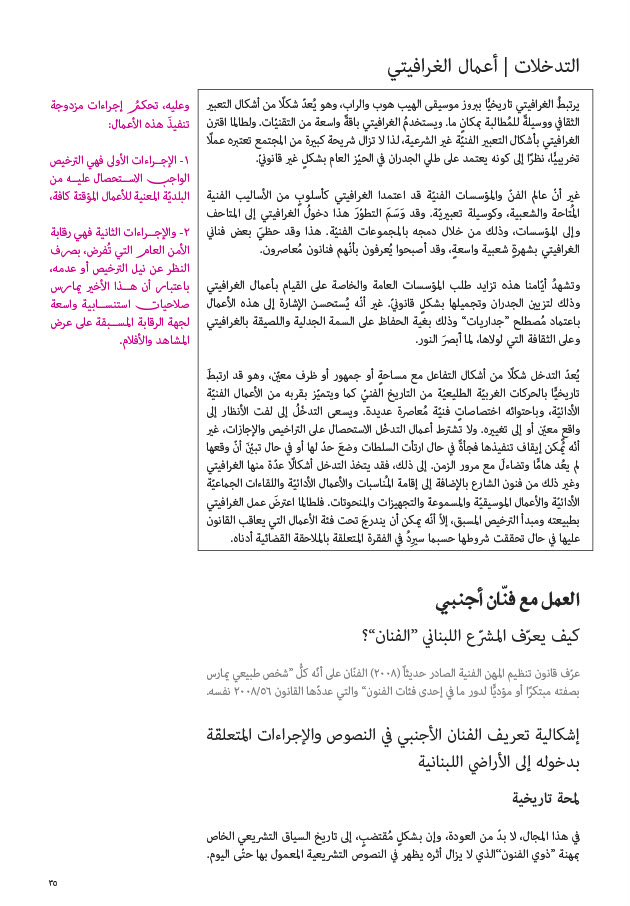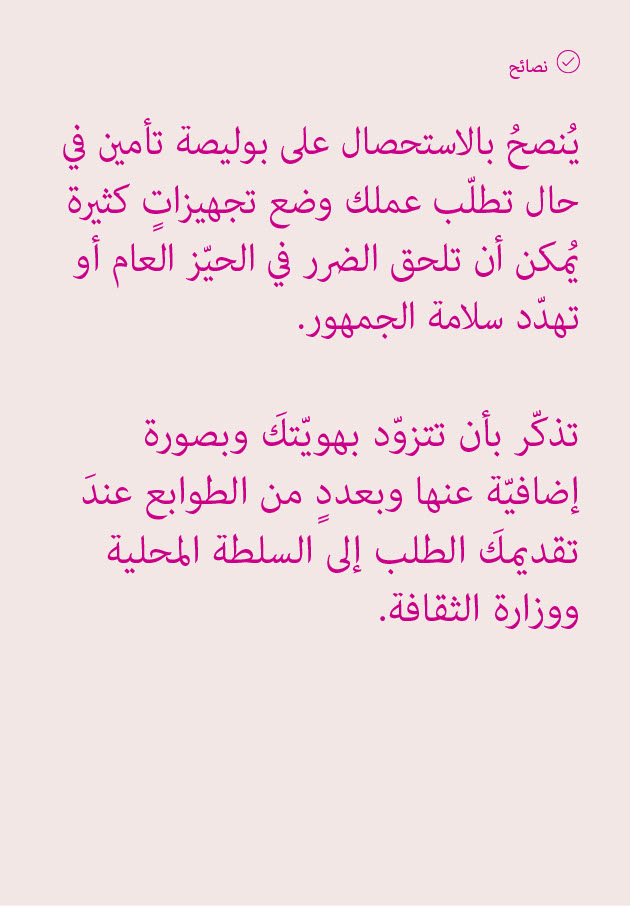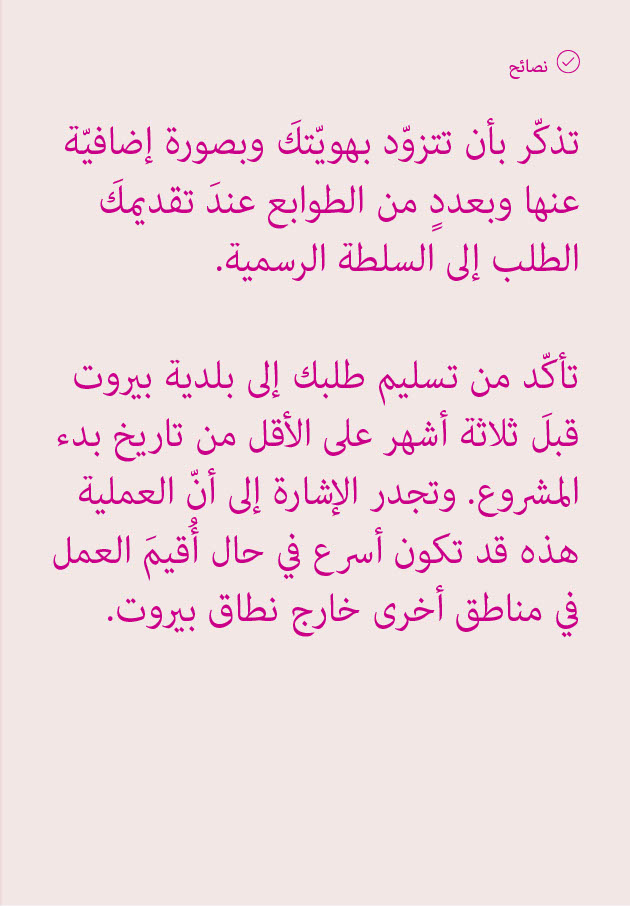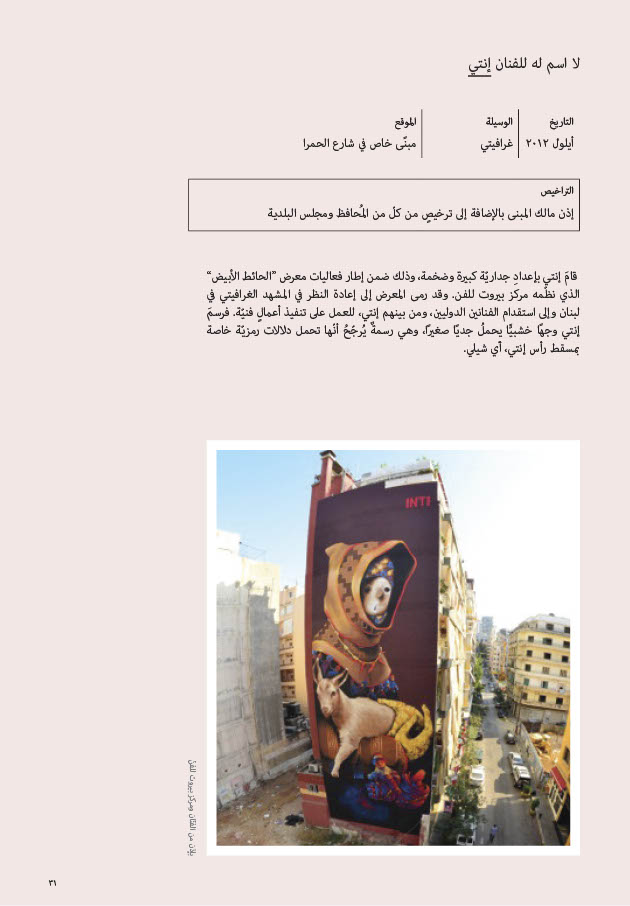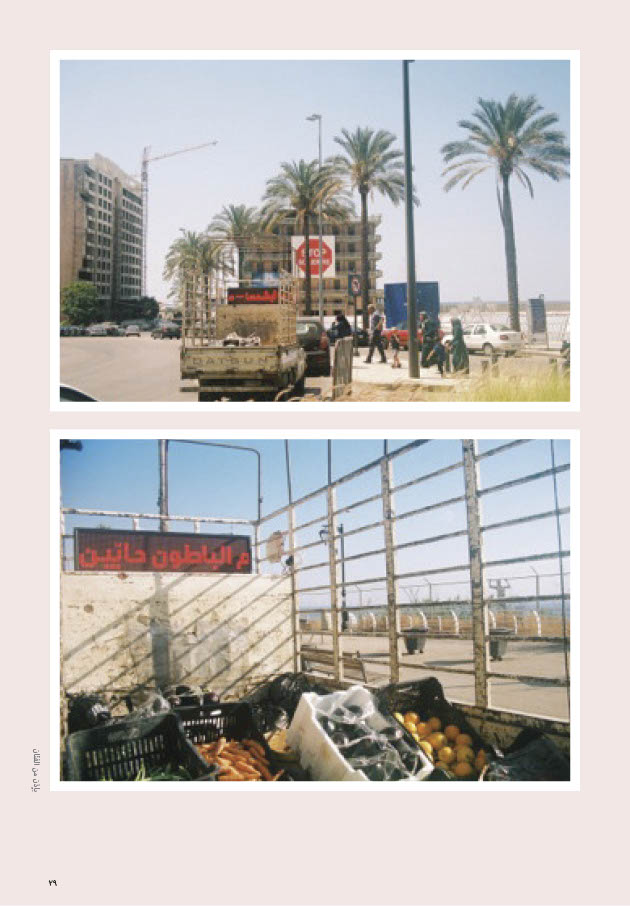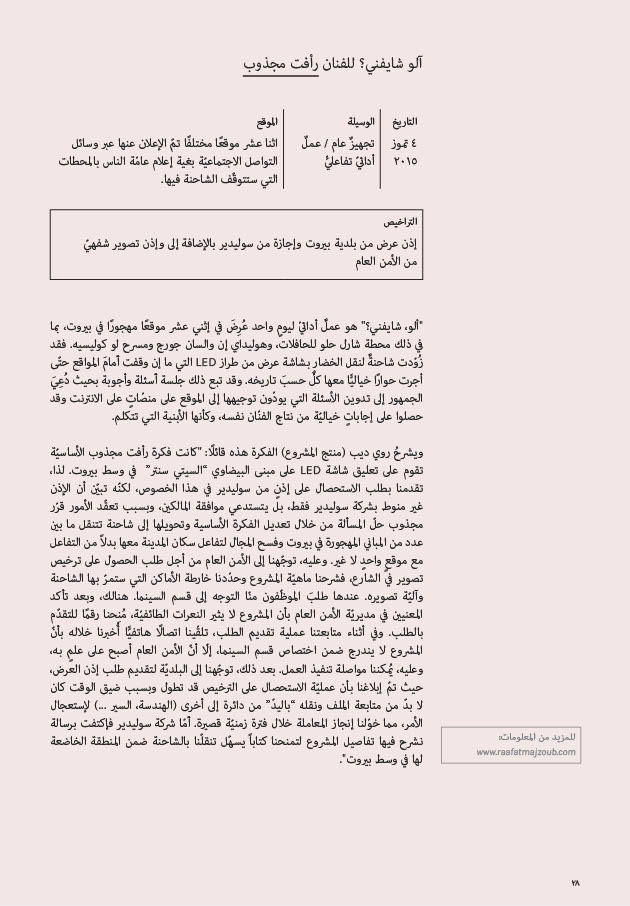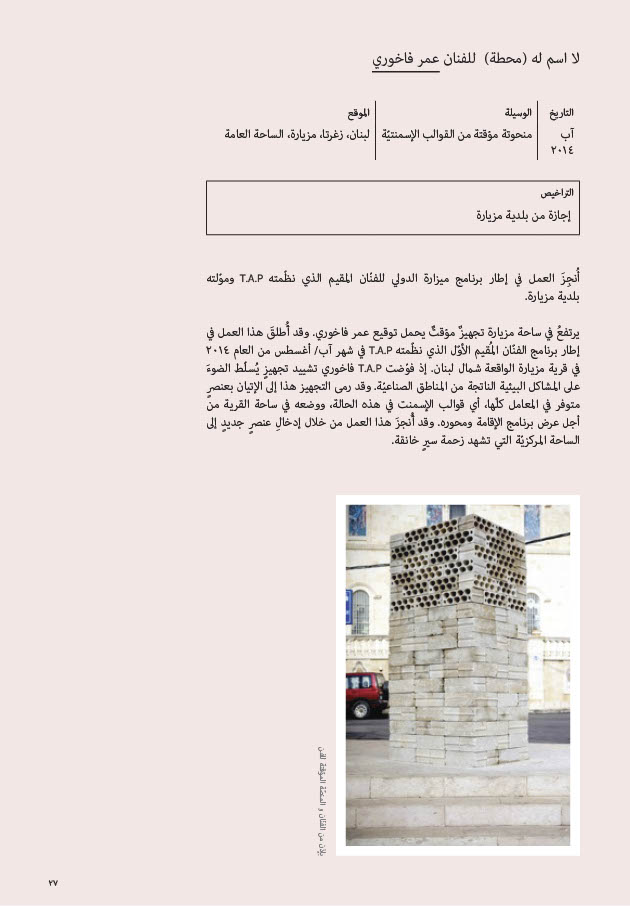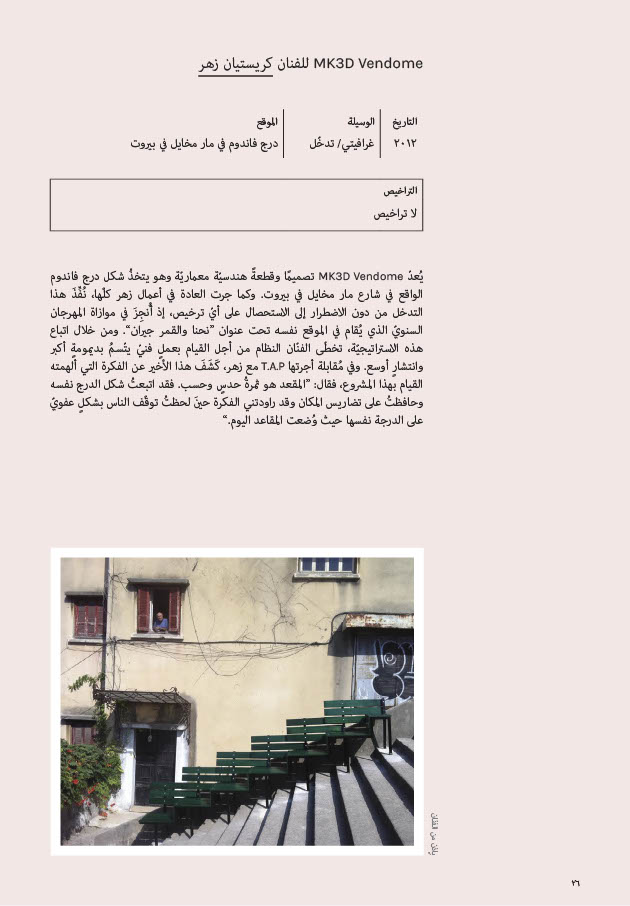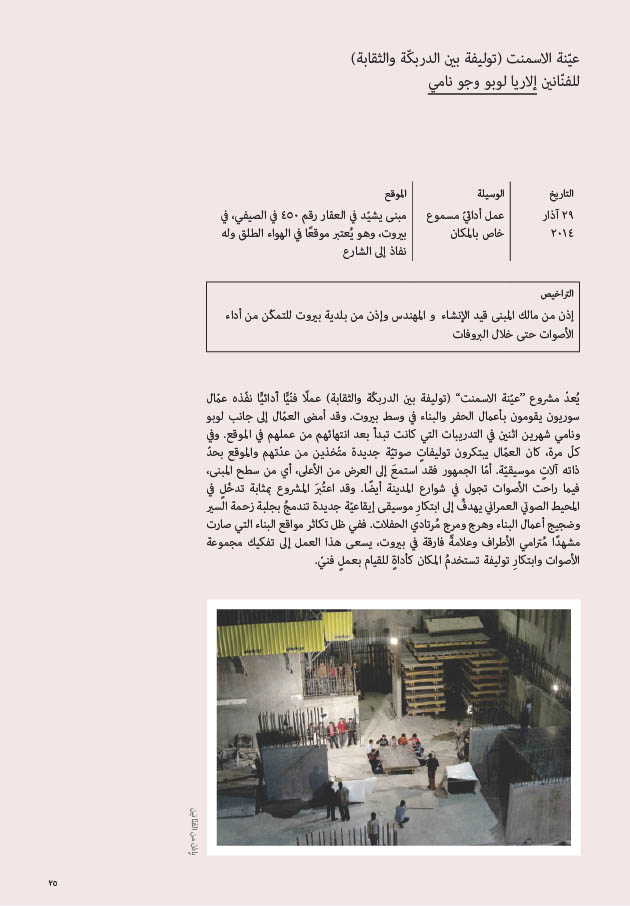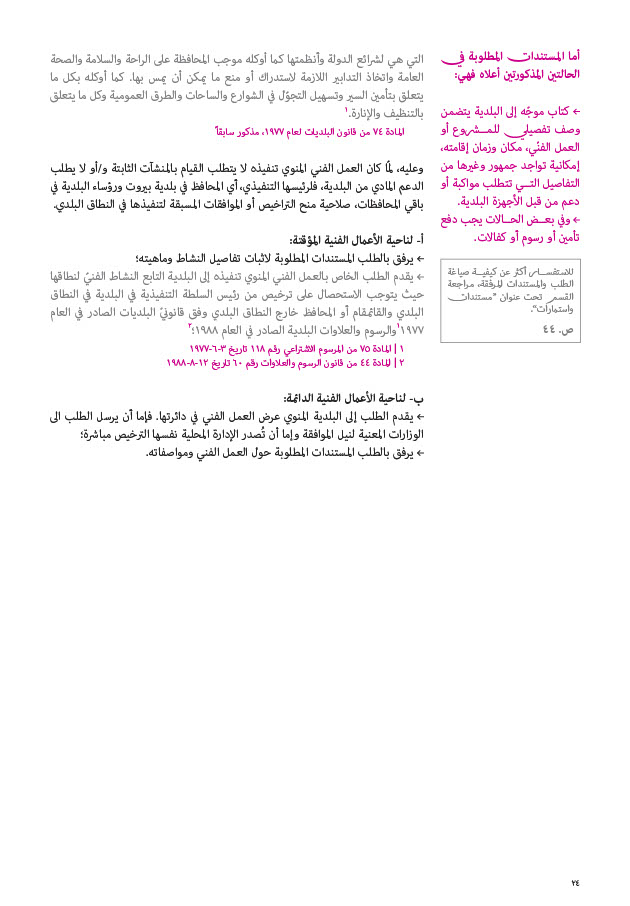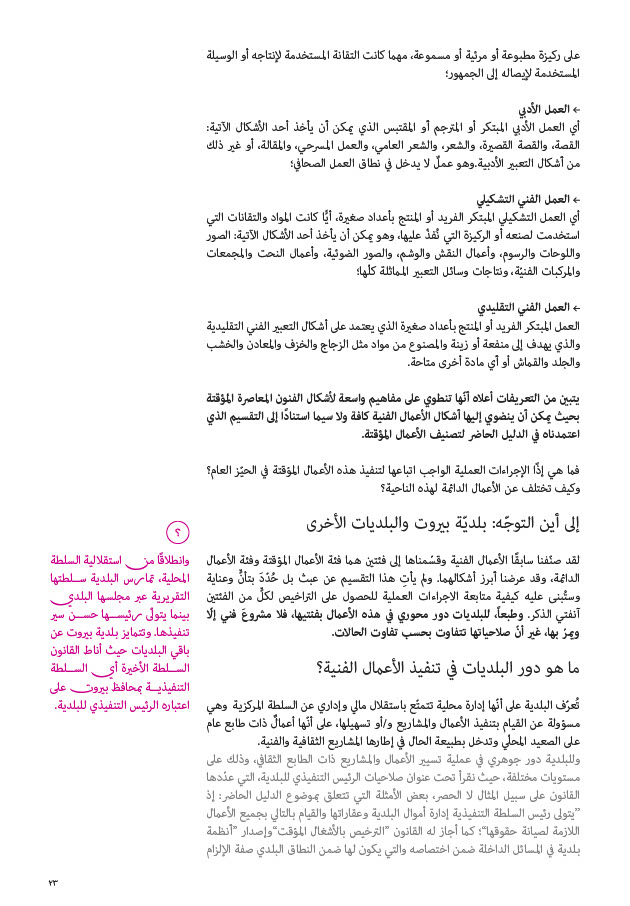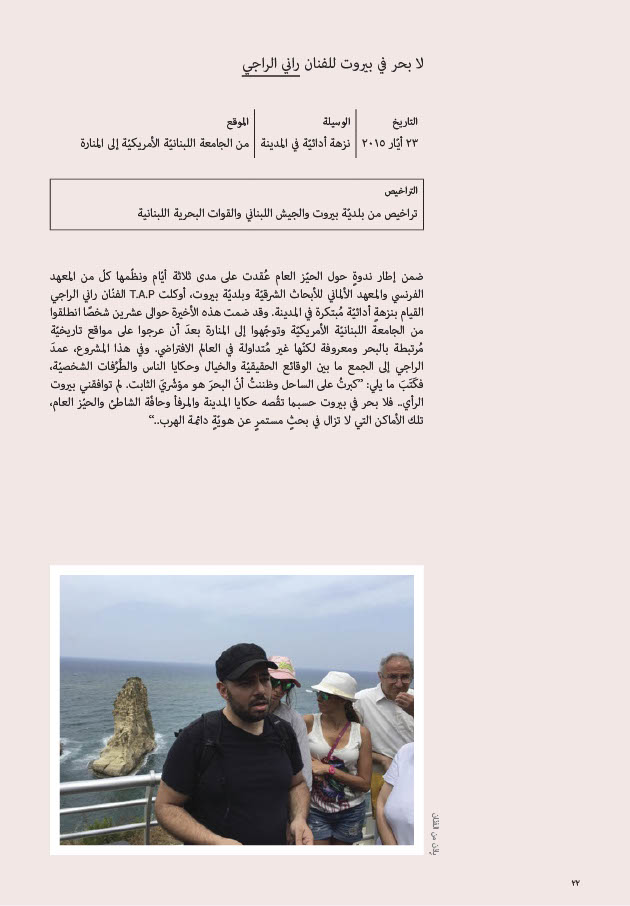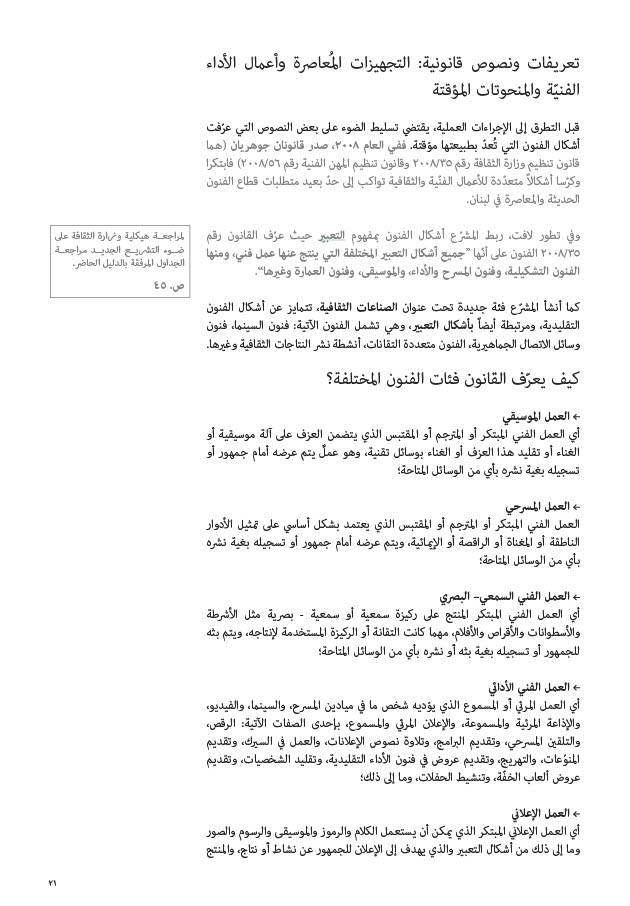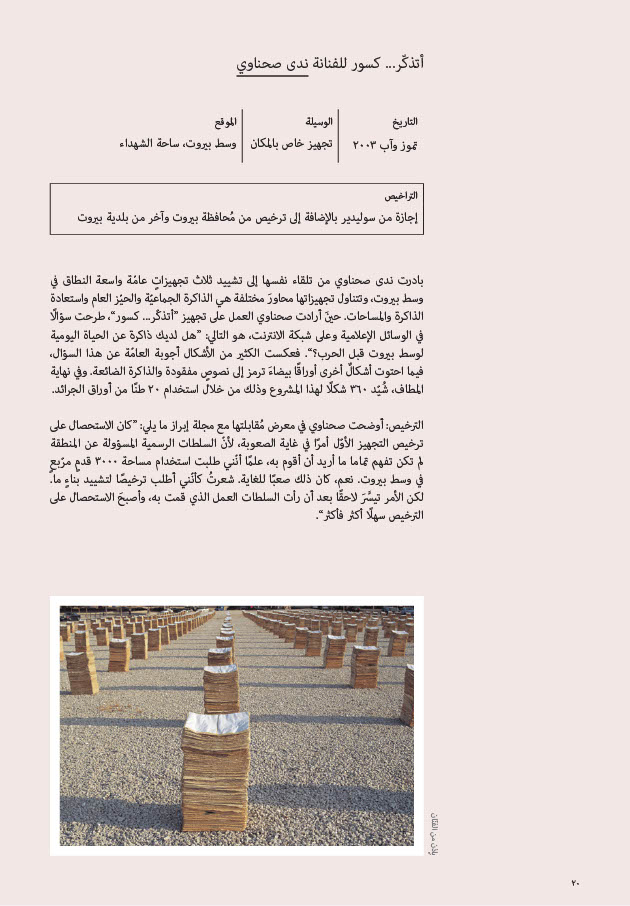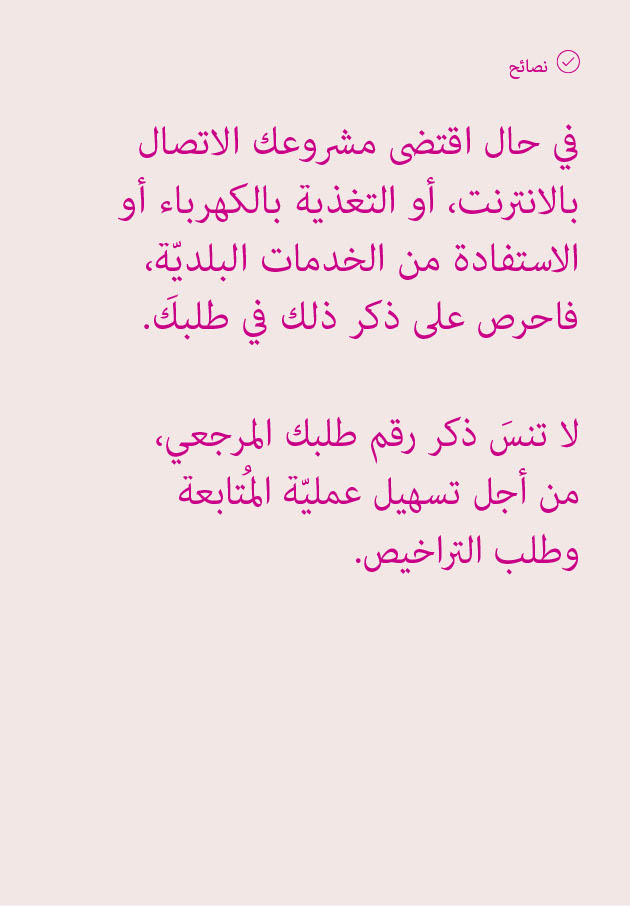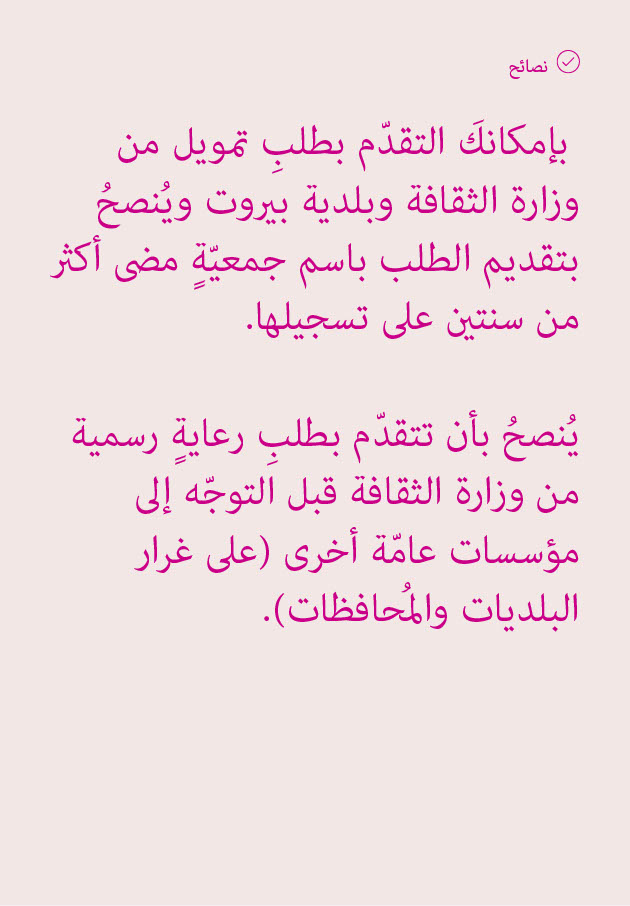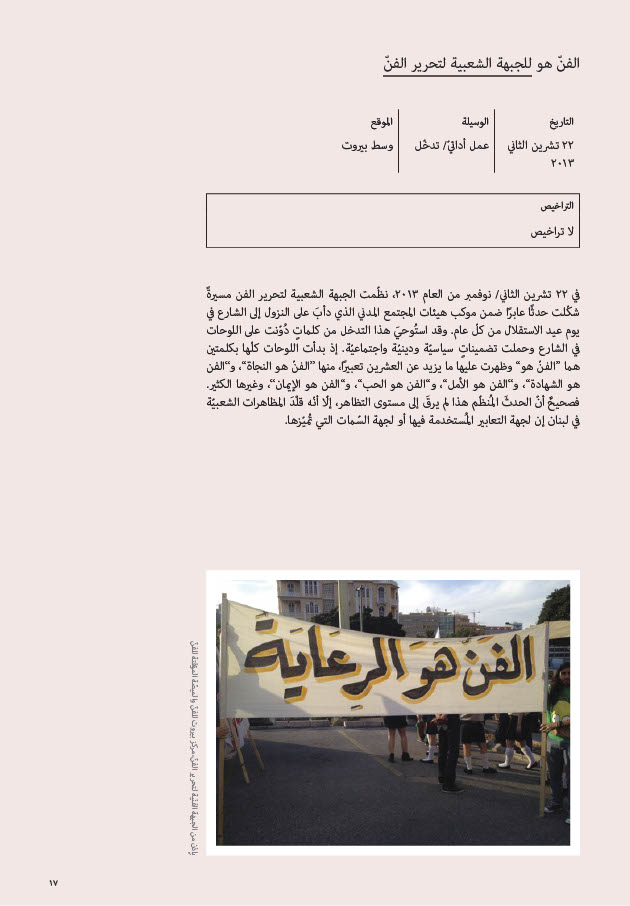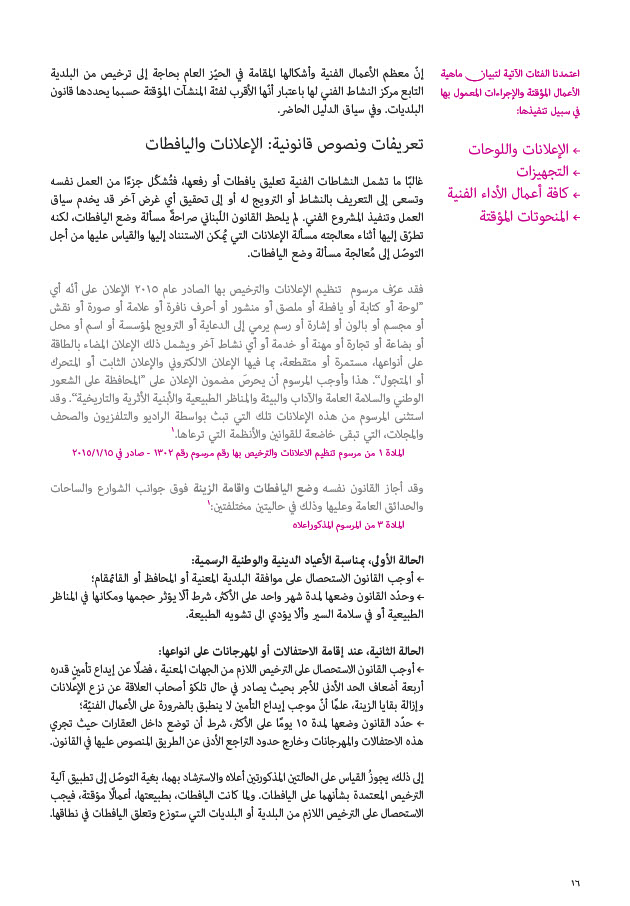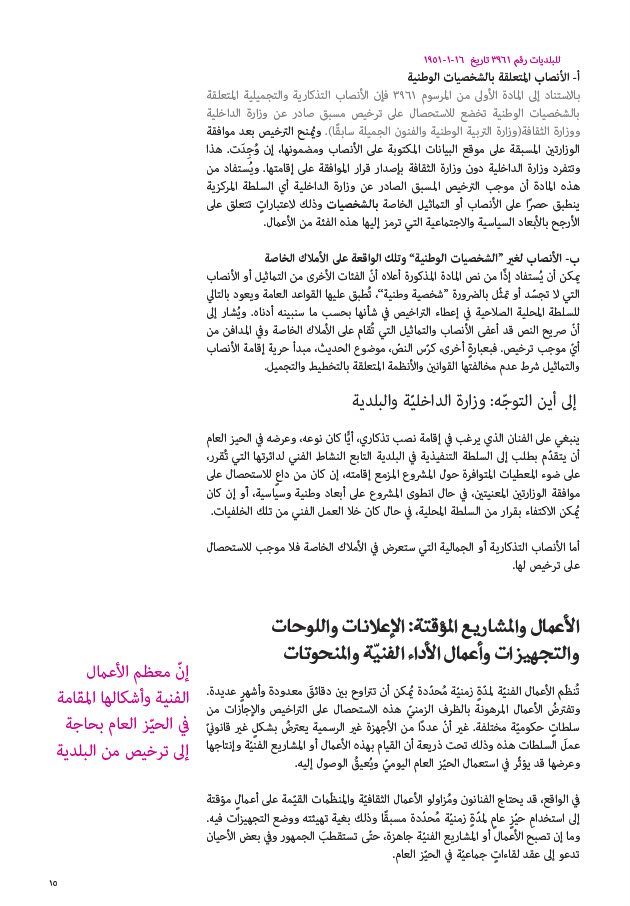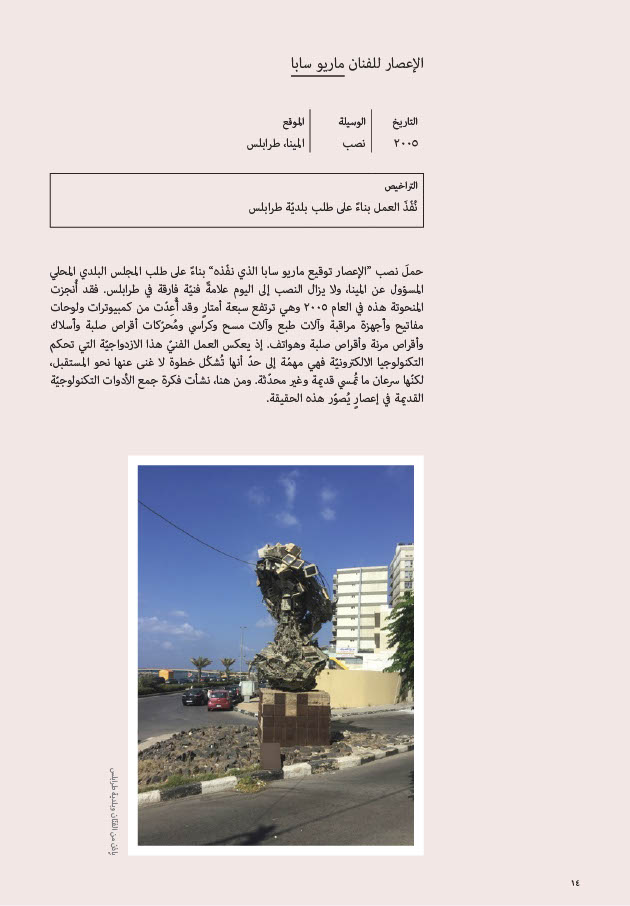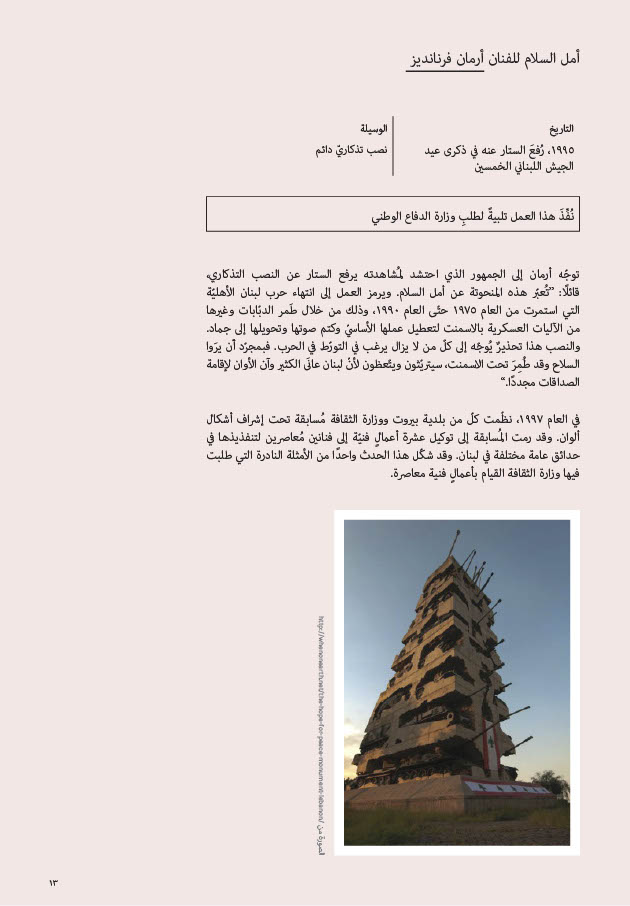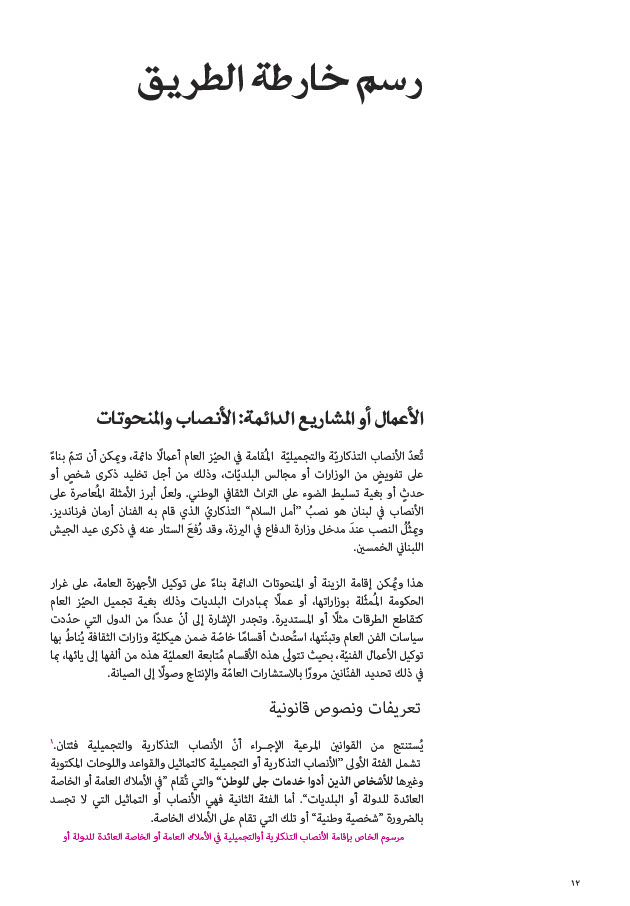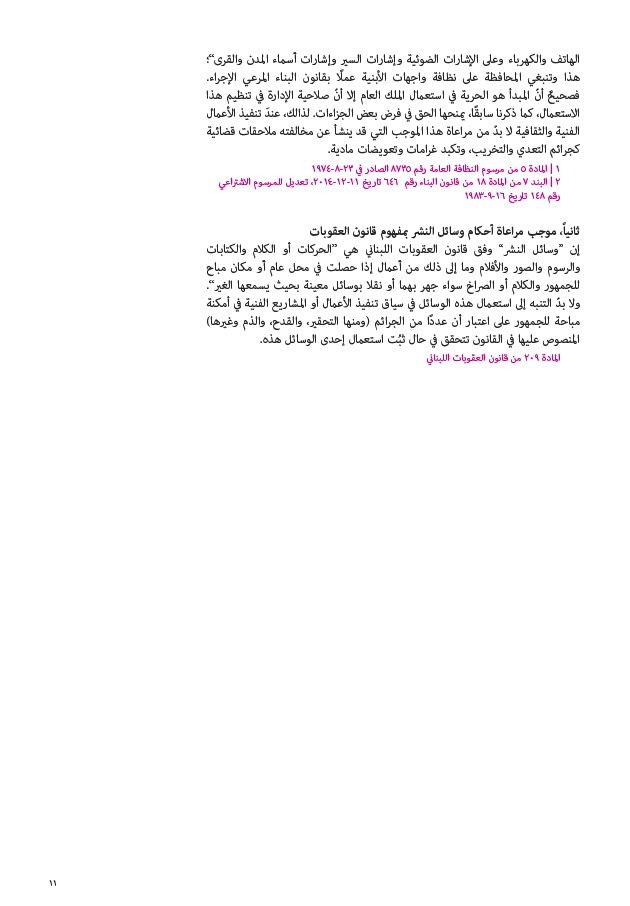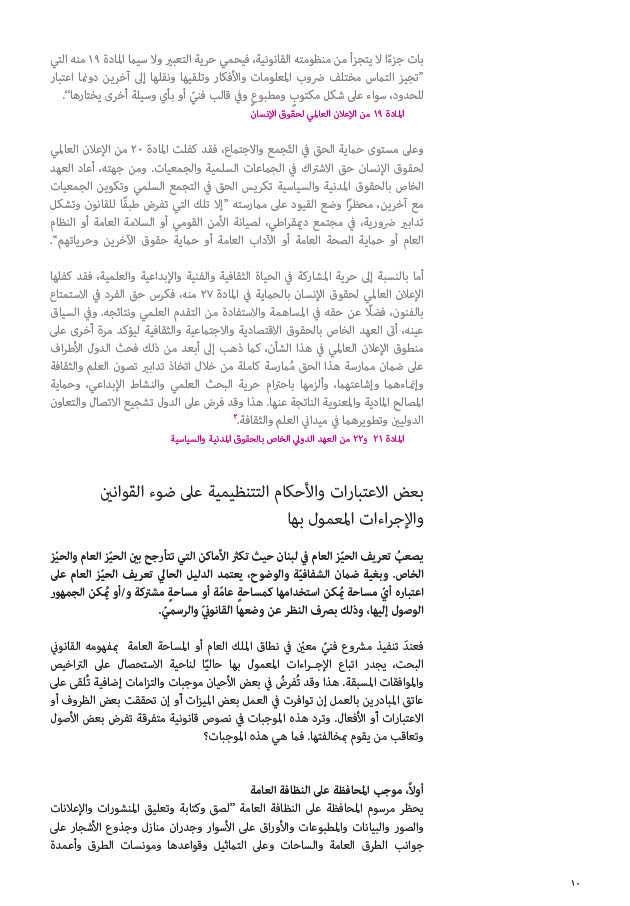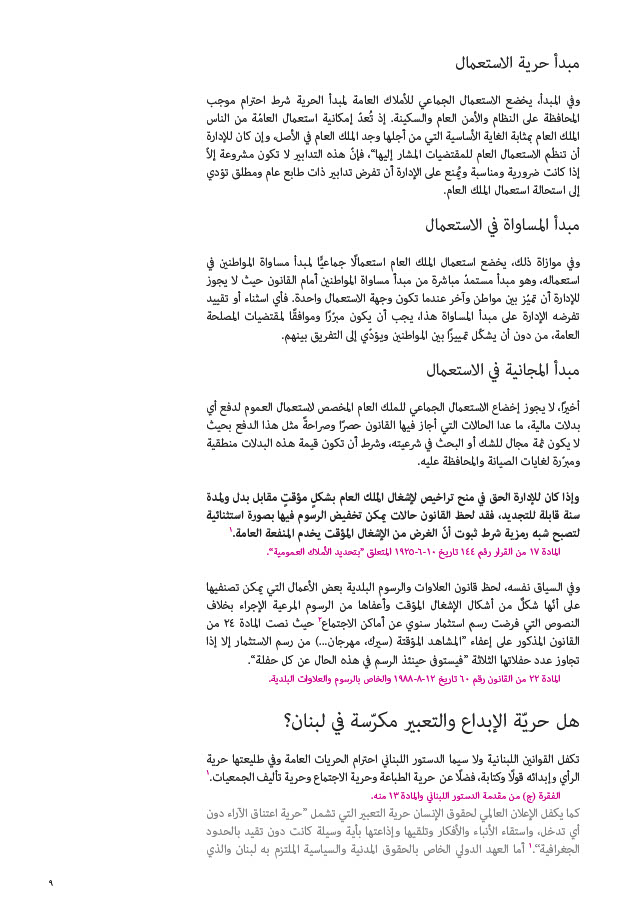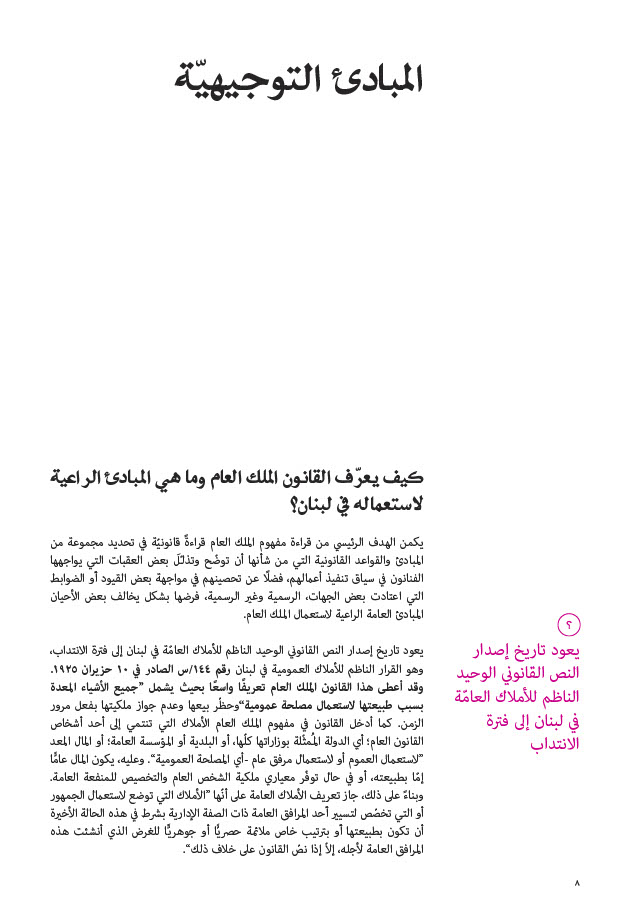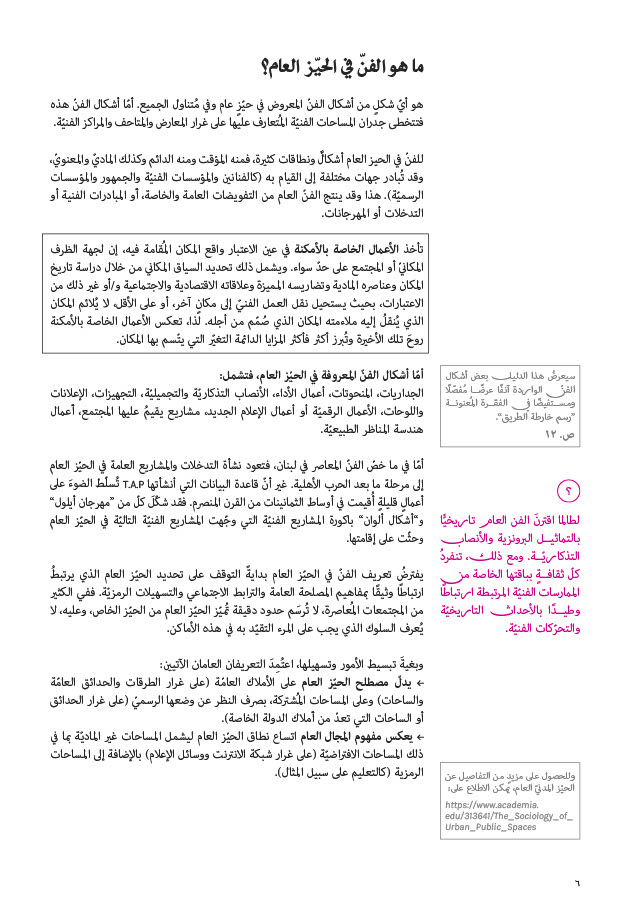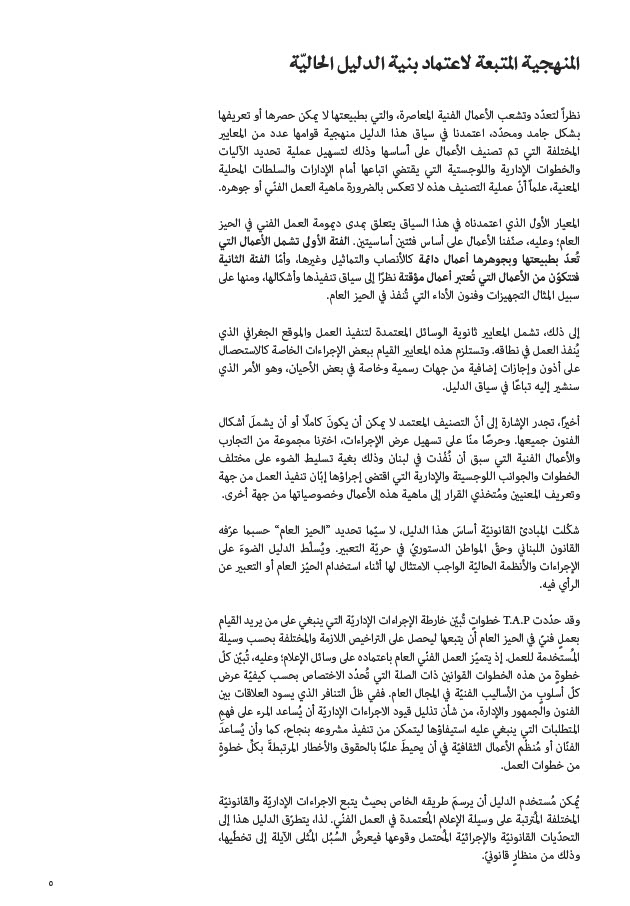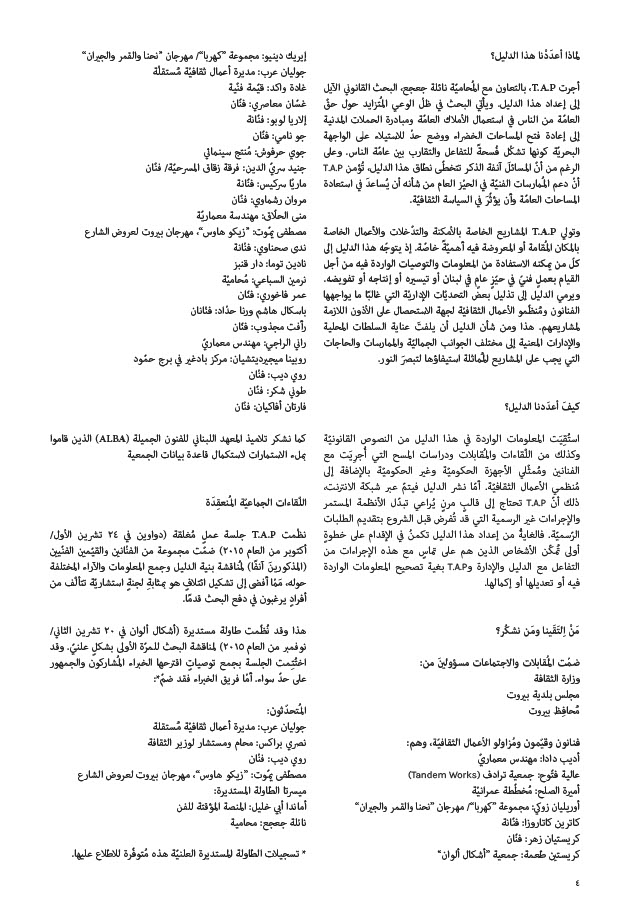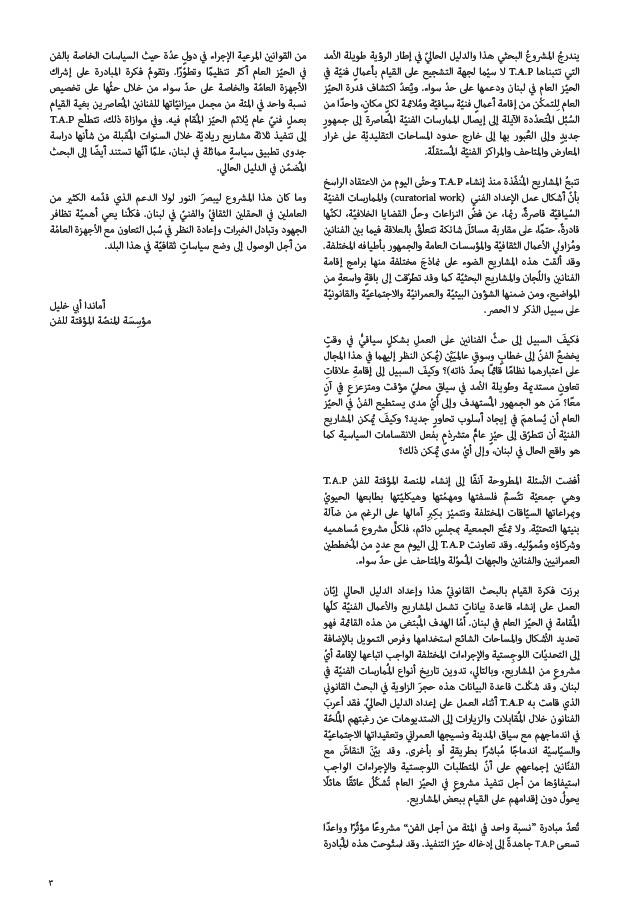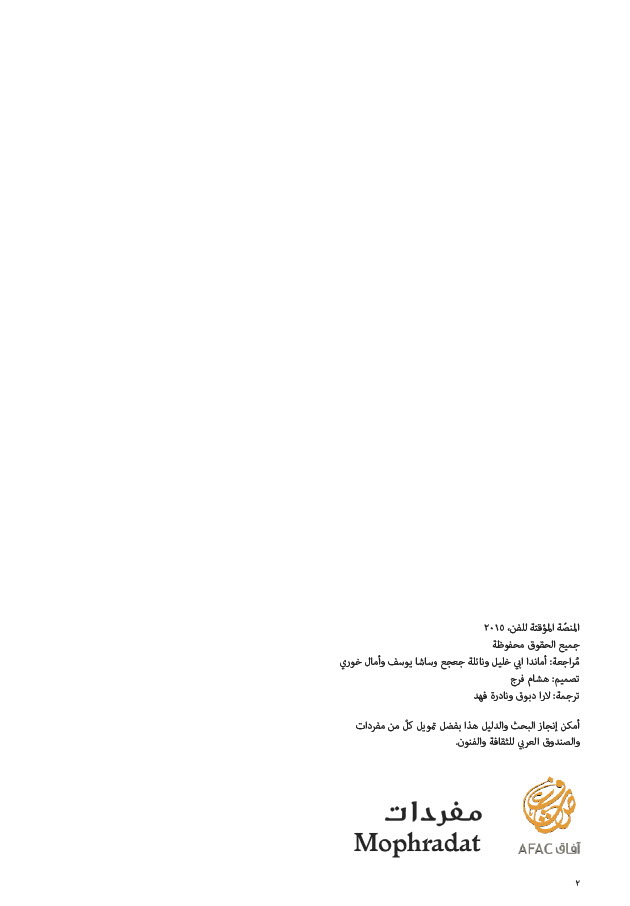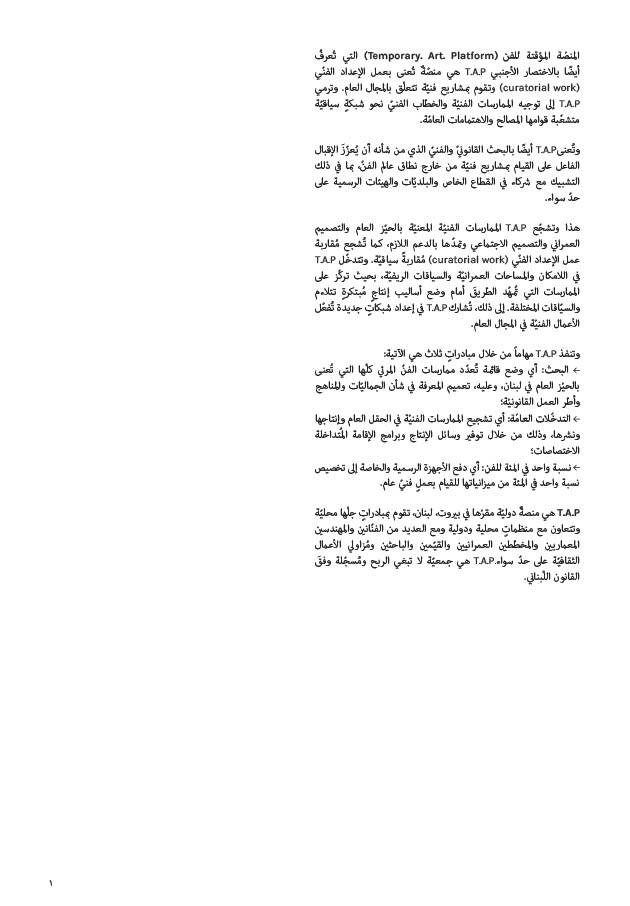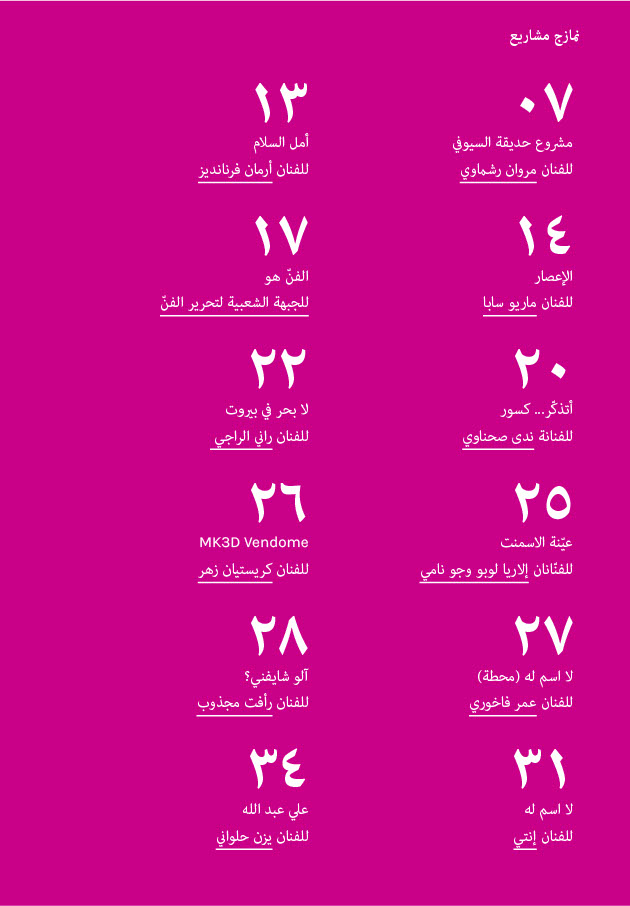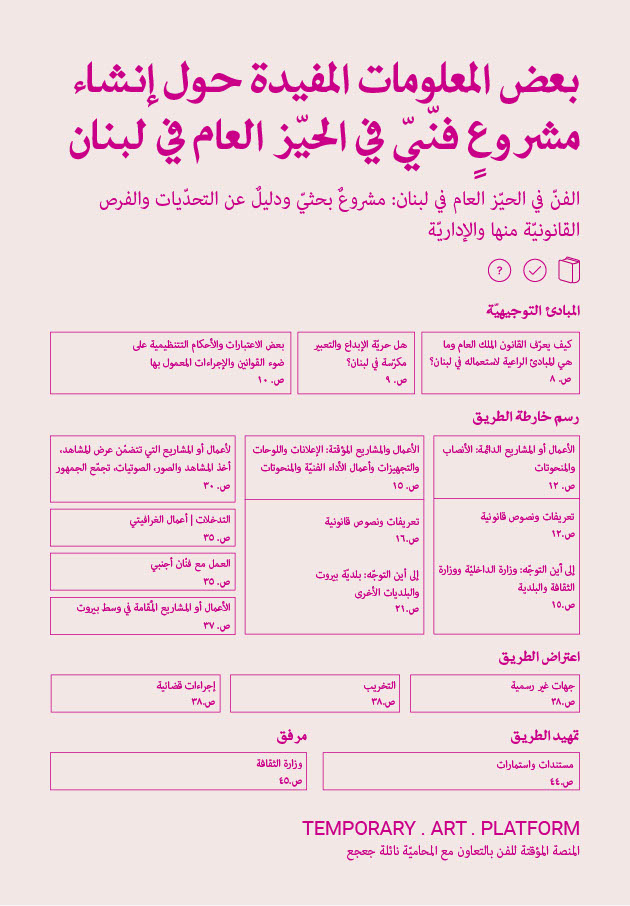 A Few Things You Need to Know When Creating an Art Project in a Public Space in Lebanon
Research Tools
2015
Lebanon
Taking legal frameworks as the main theme for 2015, Temporary Art Platform invited lawyer Nayla Geagea to work on a long-term research project concerning the administrative/ logistical challenges and opportunities of producing art in the public sphere in Lebanon.
The research was originally conceived because of the obstacles artists faced while trying to obtain authorization from public and private entities. For this project, interviews were conducted with artists, curators, cultural managers and officials from the Municipality of Beirut and the Ministry of Culture among others. Apart from individual interviews, a diverse set of professionals were invited to take part in a group working session to evaluate the research and share their knowledge on the formal and informal ways of producing public space projects.
TAP published a downloadable online tool guide in 2015 illustrating key issues and necessary approaches to contemporary art practices in the public domain. The goal is to forge partnerships in the future and provide technical support for the arts community to produce art in the public sphere while illuminating contemporary public art practice to public bodies.
A public round table was organized on November 20, 2015 at Ashkal Alwan with speakers Geoliane Arab, Nasri Brax, Roy Dib, and Mustapha Yammout, moderated by Amanda Abi Khalil and Nayla Geagea to discuss the outcomes of the research.