TAP's Database of Public Art Practices in Lebanon
Our Database of Public Art Practices is an on-going research project archiving public art interventions that have taken place in Lebanon from 1980 to present day.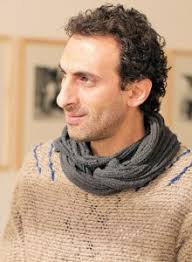 Marwan Rechmaoui
1964
Marwan Rechmaoui (b.1964, Lebanon) derives inspiration from the geography and complex multi-cultural history of Beirut, reflecting on themes of urbanization and contemporary social and behavioral demographics. In lieu of mapping urban spaces, the artist does not view the city according to typical urban planning standards, instead he points to socio-political affiliations and etymological histories from each community.
Other artists to explore