TAP's Database of Public Art Practices in Lebanon
Our Database of Public Art Practices is an on-going research project archiving public art interventions that have taken place in Lebanon from 1980 to present day.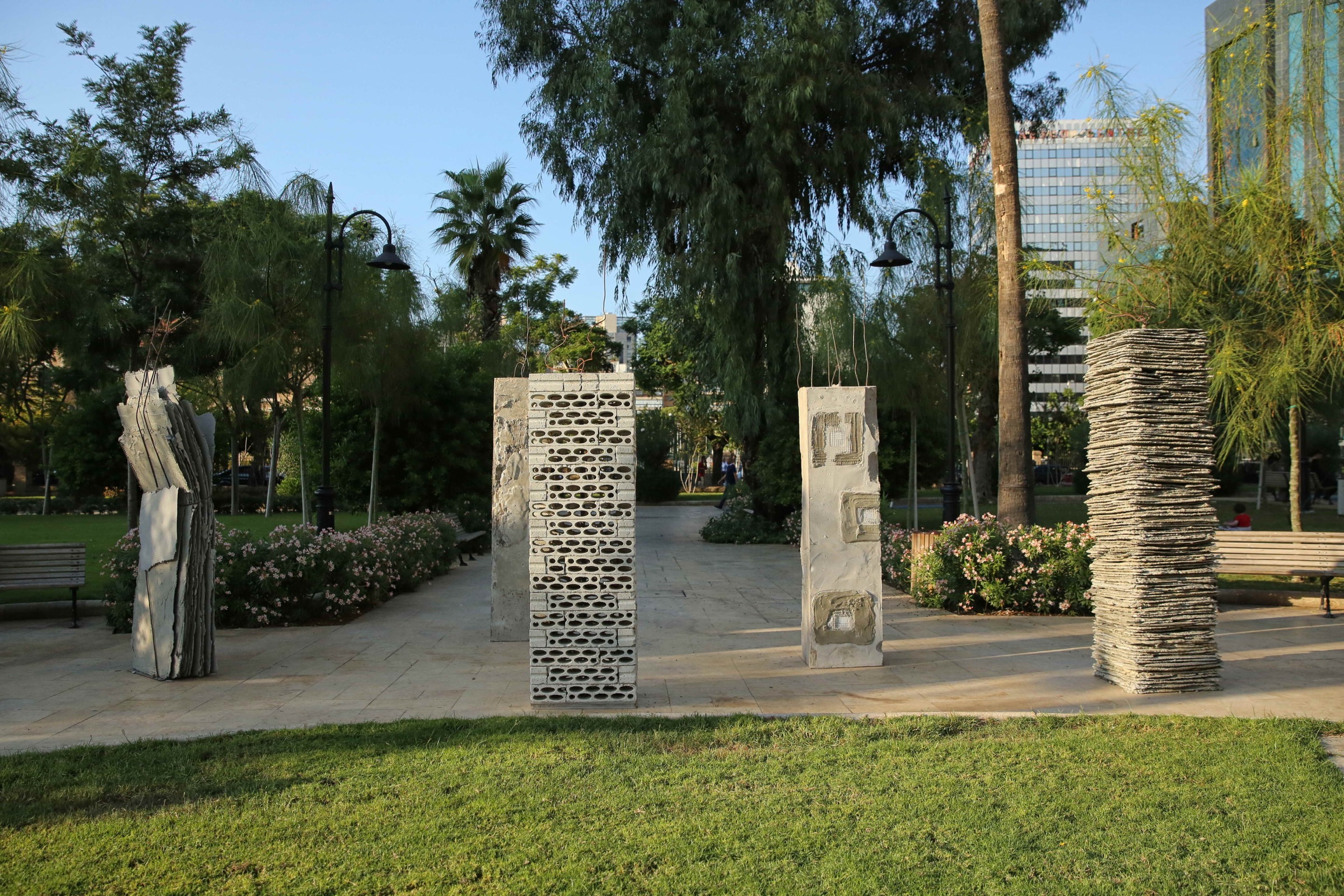 The seven pillars of wisdom
Marwan Rechmaoui
The Seven Pillars of Wisdom draws its title from the autobiographical account of British soldier T. E. Lawrence. Keeping this historical aspect of deconstruction/reconstruction, Rechmaoui creates an installation of domestic objects – various materials collected from crumbled ruins of a residential building – embedded in a concrete pillar; a basic structural element in urban architecture. Flowers, pillows, among other decorative items reflect the burden of time as it transforms society and the individual from the colonial to the post-colonial, and the modern to the post-modern.