TAP's Database of Public Art Practices in Lebanon
Our Database of Public Art Practices is an on-going research project archiving public art interventions that have taken place in Lebanon from 1980 to present day.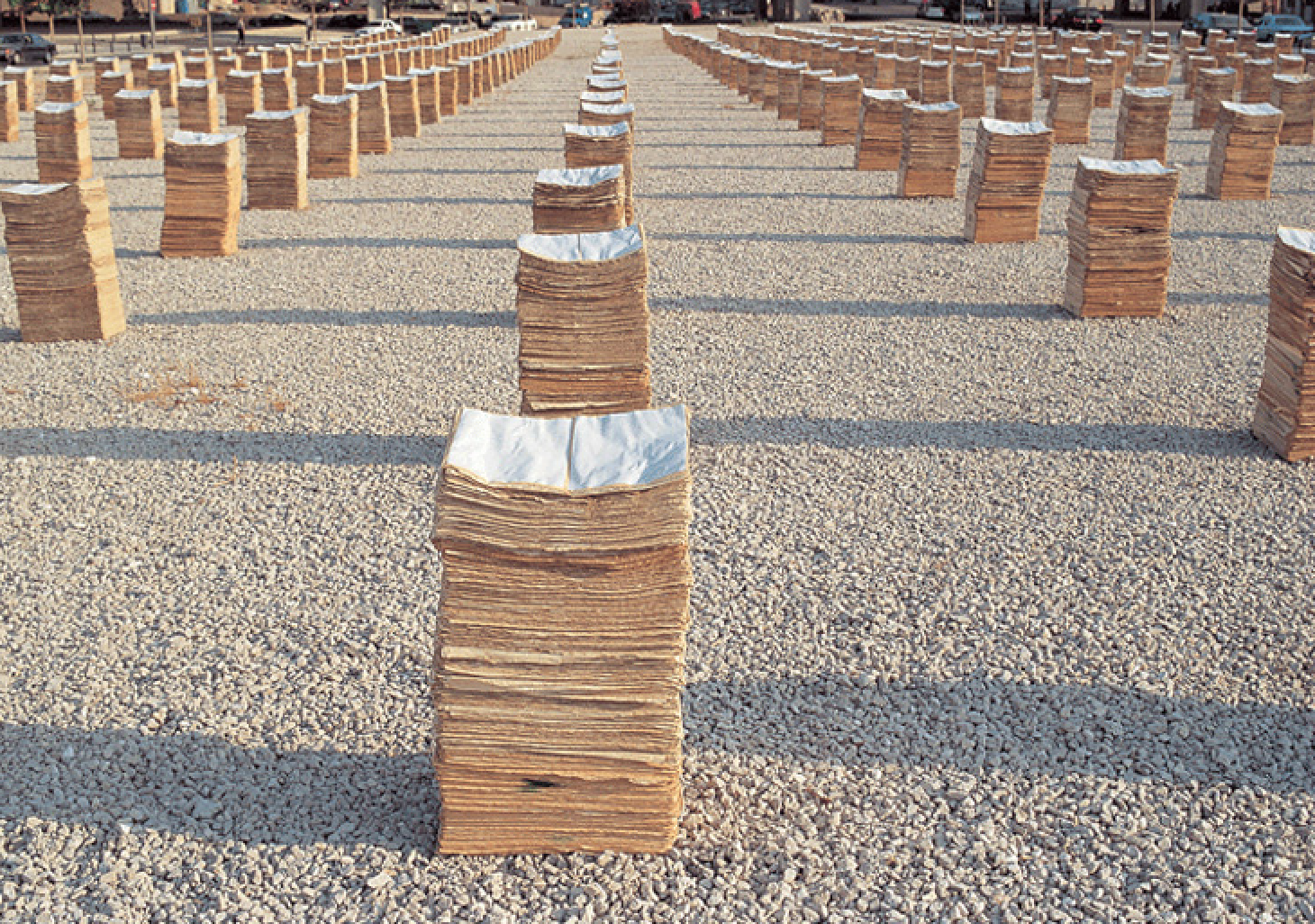 Fractions of Memory
Nada Sehnaoui
Nada Sehnaoui appealed to the public to participate in the making of this installation by publishing the following question in the press and on the internet: "Do you have a memory of daily life in downtown Beirut before the start of the war in 1975? If you wish to share this memory with the public, please: write a text recalling this memory, on one white page or more, in the language of your choice, handwritten or typed, signed or anonymous, and send this text to the following address…" From this, 360 structures were constructed using 20 tons of newspaper. Many structures carried the public's responses to the appeal while other structures carried blank pages to represent missing texts and lost memories.