TAP's Database of Public Art Practices in Lebanon
Our Database of Public Art Practices is an on-going research project archiving public art interventions that have taken place in Lebanon from 1980 to present day.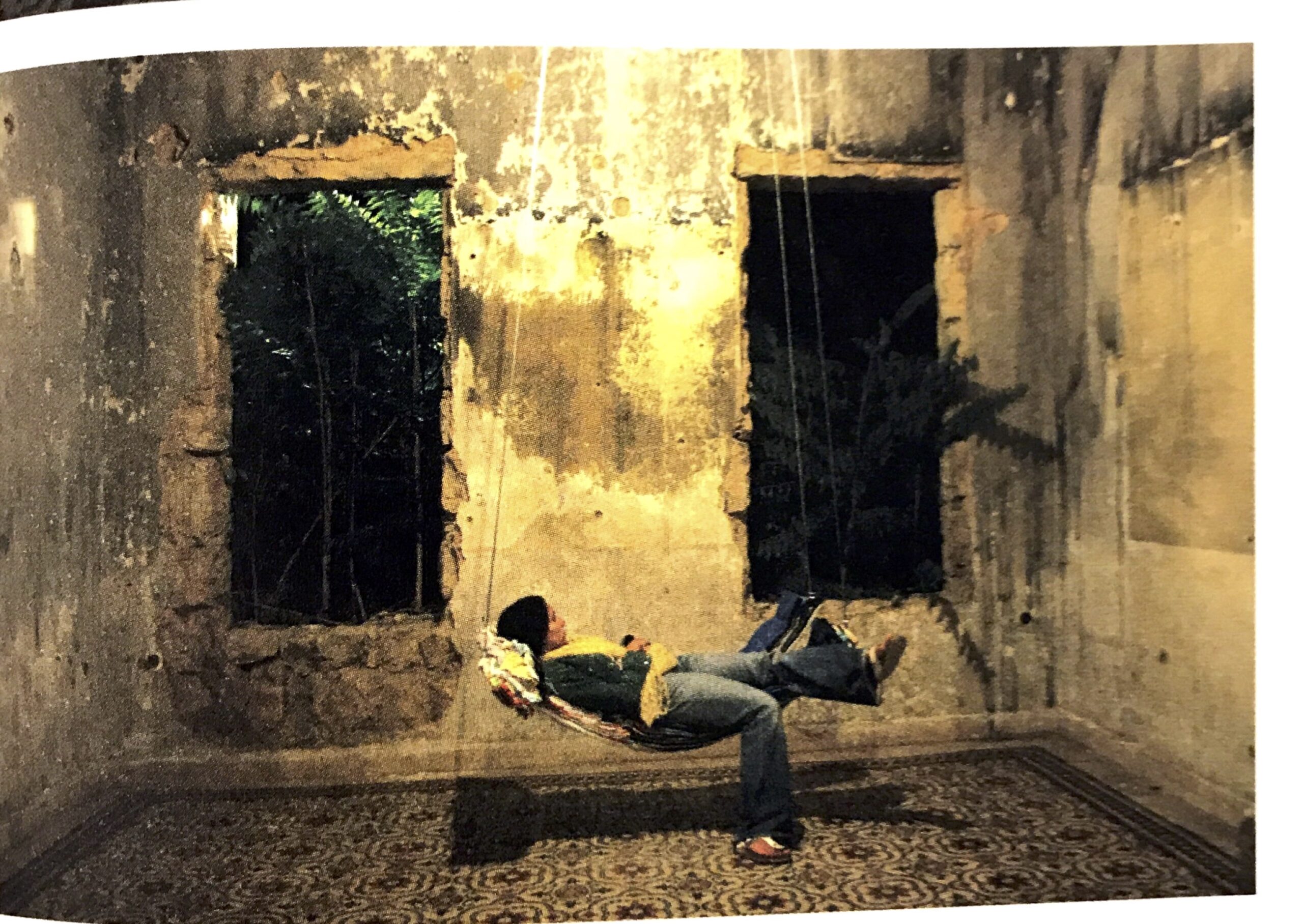 The Presidential Bed
Oraib Toukan
The Presidential Bed is a mixed media and video installation that is composed of an interactive hanging bed in a renovated room and a looped video in an unrenovated room next door. The bed is made of layers of reused clothing laid on steel.