TAP's Database of Public Art Practices in Lebanon
Our Database of Public Art Practices is an on-going research project archiving public art interventions that have taken place in Lebanon from 1980 to present day.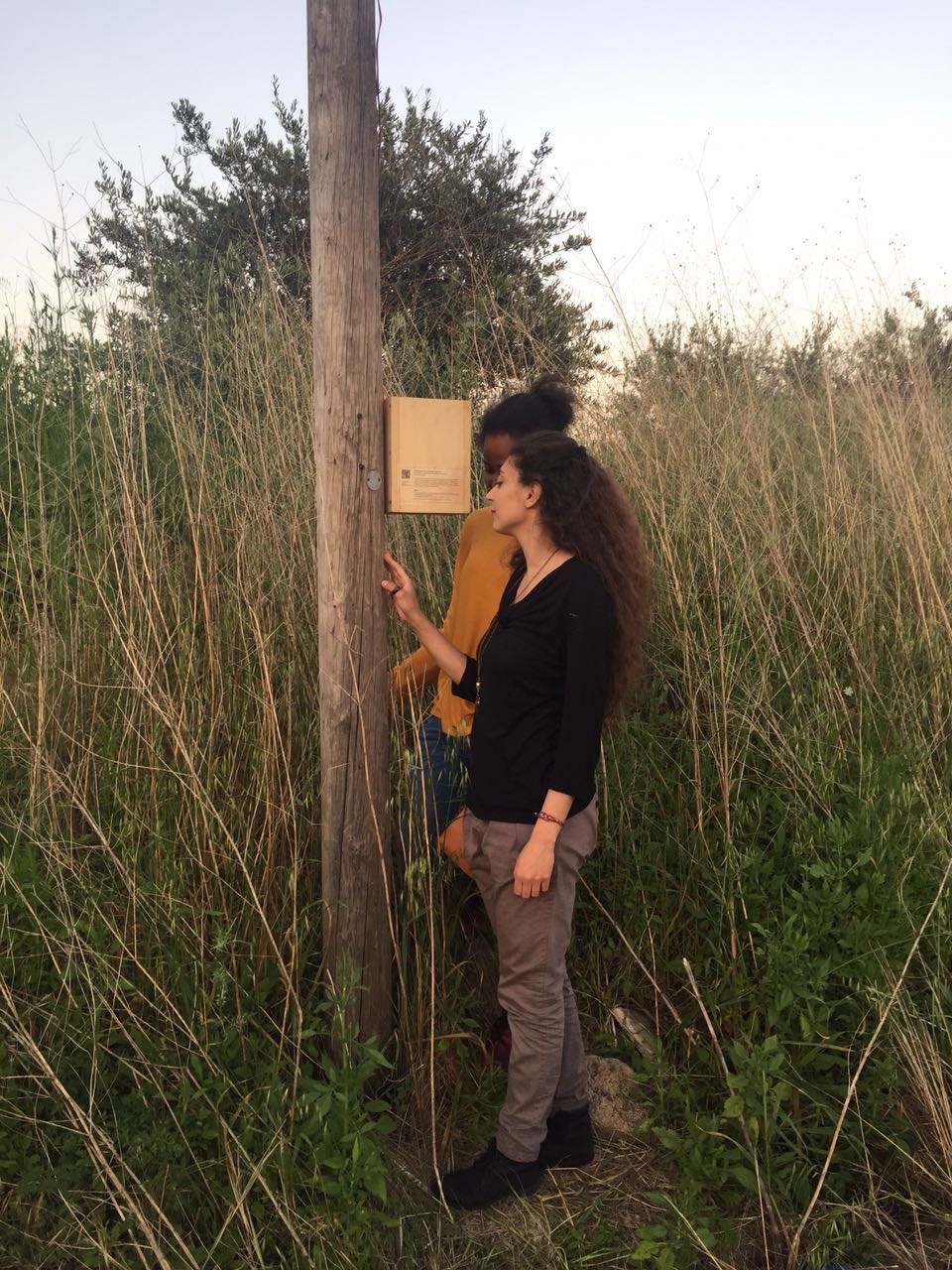 I don't know how I feel about the sun
Ali El-Darsa
I don't know how I feel about the sun is composed of 4 custom-made self-operating speakers using solar energy. Three of the speakers are permanently installed in undisclosed public locations in Ras Massqa village. One speaker remains with the artist and will travel to various public spaces in Lebanon and abroad. A label on each of the speakers prompts users to plug their internet-enabled mobile devices and to scan a QR barcode or enter a web address, which in return will stream the sound piece associated to each speaker. The sound piece, divided into four acts as per each speaker, is composed of dialogues between two unidentified characters. In each act, the characters reflect on the environment respective to the in-situ location of each speaker as though they are present in the same physical location (with access to the same field of view) as the user / listener.