TAP's Database of Public Art Practices in Lebanon
Our Database of Public Art Practices is an on-going research project archiving public art interventions that have taken place in Lebanon from 1980 to present day.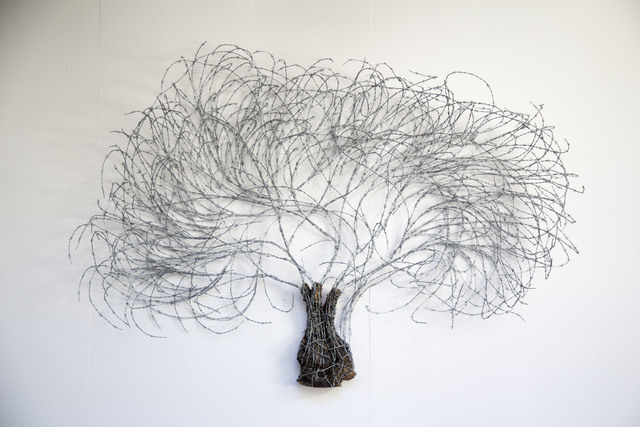 Olive tree
Abdul Rahman Katanani
Katanani's work mirrors not only his own life, but also that of the lives of refugees in the camps. Committing to the structural corpus of the camps, Abdul-Rahman produces his art out of humble materials such as tin, cardboard and cloth rags. Deprived of its function, the material used becomes as moving as the subject matter. The work celebrates a relentless people and unveils their trials and tribulations.