TAP's Database of Public Art Practices in Lebanon
Our Database of Public Art Practices is an on-going research project archiving public art interventions that have taken place in Lebanon from 1980 to present day.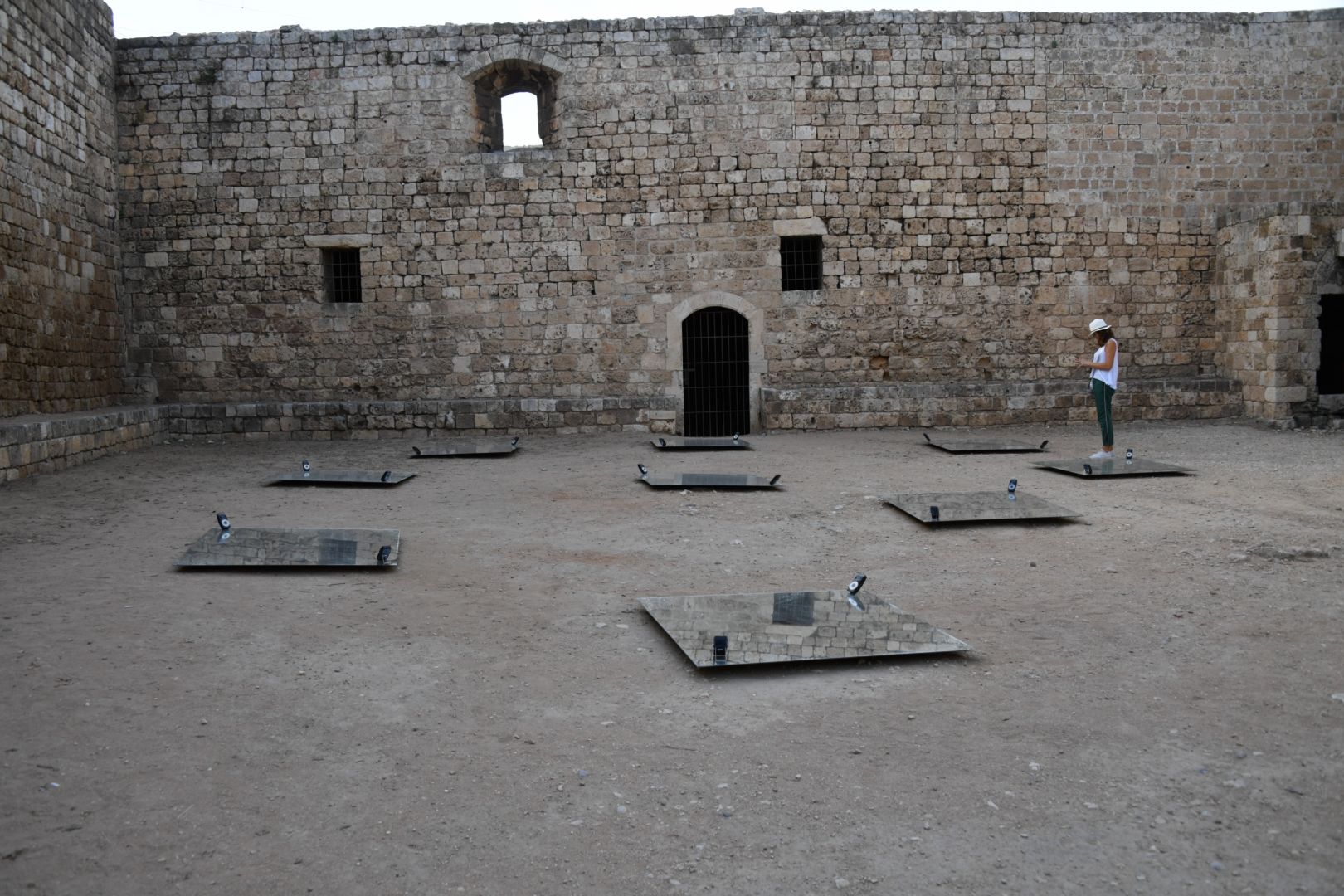 Rhythmic fields
Pablo Dávila
In this work, metronomes rest on top of mirrors, and are set in motion randomly, generating a soundscape that will eventually end every day, and then set again in a completely different pattern than the previous one based on chance timing and certain individual decisions. The work allows random events to function within the context of a controlled system. Thus, the infinite combinations of rhythmic patterns are set in motion. Each day, a new event, never the same twice. During the month-long exhibition of this work, the soundscape and also the reflected landscape will always be different to each viewer. An infinite cycle of patterns.