TAP's Database of Public Art Practices in Lebanon
Our Database of Public Art Practices is an on-going research project archiving public art interventions that have taken place in Lebanon from 1980 to present day.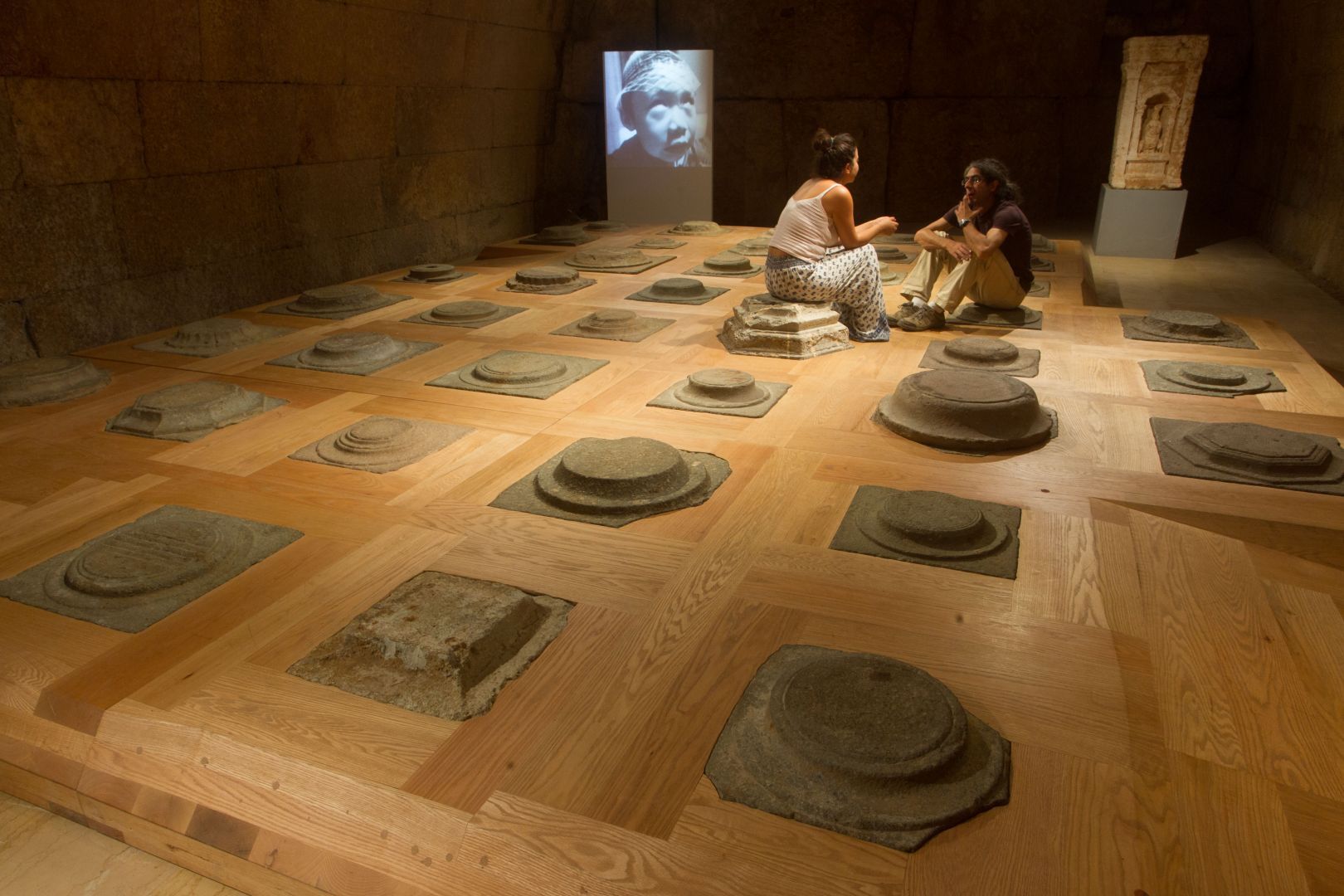 Foundation
Ai Wei Wei
Foundation invites the public to sit on the bases of a Chinese traditional house demolished as a result of urban expansion, thus establishing a forum to discuss how to build a harmonious future. The installation is made of old column bases (Chinese but that evoke the democratic ideal of ancient Greece ) and considers the ruins of a lost harmony as the foundation for an optimistic future. This work is enhanced by a projection of "posts" from the artist's Instagram account, edifying the Internet as a new agora.
| | |
| --- | --- |
| Date: | 2015 |
| Location: | Baalbeck |
| Medium: | Sculpture |
| Material: | Old column bases |
| Section: | Contemporary |
| Duration: | Temporary |
| Tags: | Displayed in public |
| | |
| Framework: | The Silent Echo |
| Authorizations: | Municipality of Baalbeck |
| Commissioner: | Studio Cur/Art |