TAP's Database of Public Art Practices in Lebanon
Our Database of Public Art Practices is an on-going research project archiving public art interventions that have taken place in Lebanon from 1980 to present day.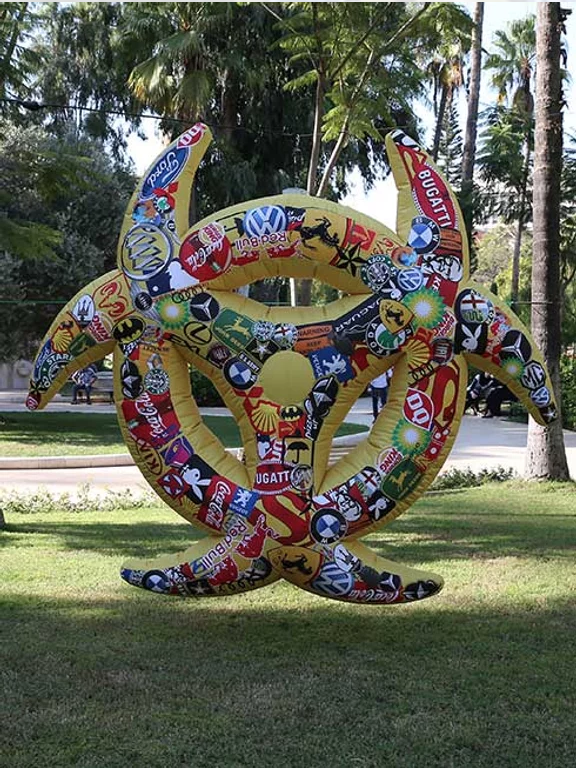 Biohazard
Hanaa Malallah
Biohazard (2016) was produced specifically for exhibition in a natural setting, garden or park. The sculpture is made out of industrial plastic (a potential waste product) trapping air in the shape of the international symbol signifying the presence of toxic substances harmful to living organisms. Its skin, printed with the logos of multinational companies, points to the relationship between neoliberal capitalism, consumption and waste production. It also references Beirut's recent environmental and public health crisis. The air sculpture is intended to hover incongruously above green space; a silent warning, already disregarded.