TAP's Database of Public Art Practices in Lebanon
Our Database of Public Art Practices is an on-going research project archiving public art interventions that have taken place in Lebanon from 1980 to present day.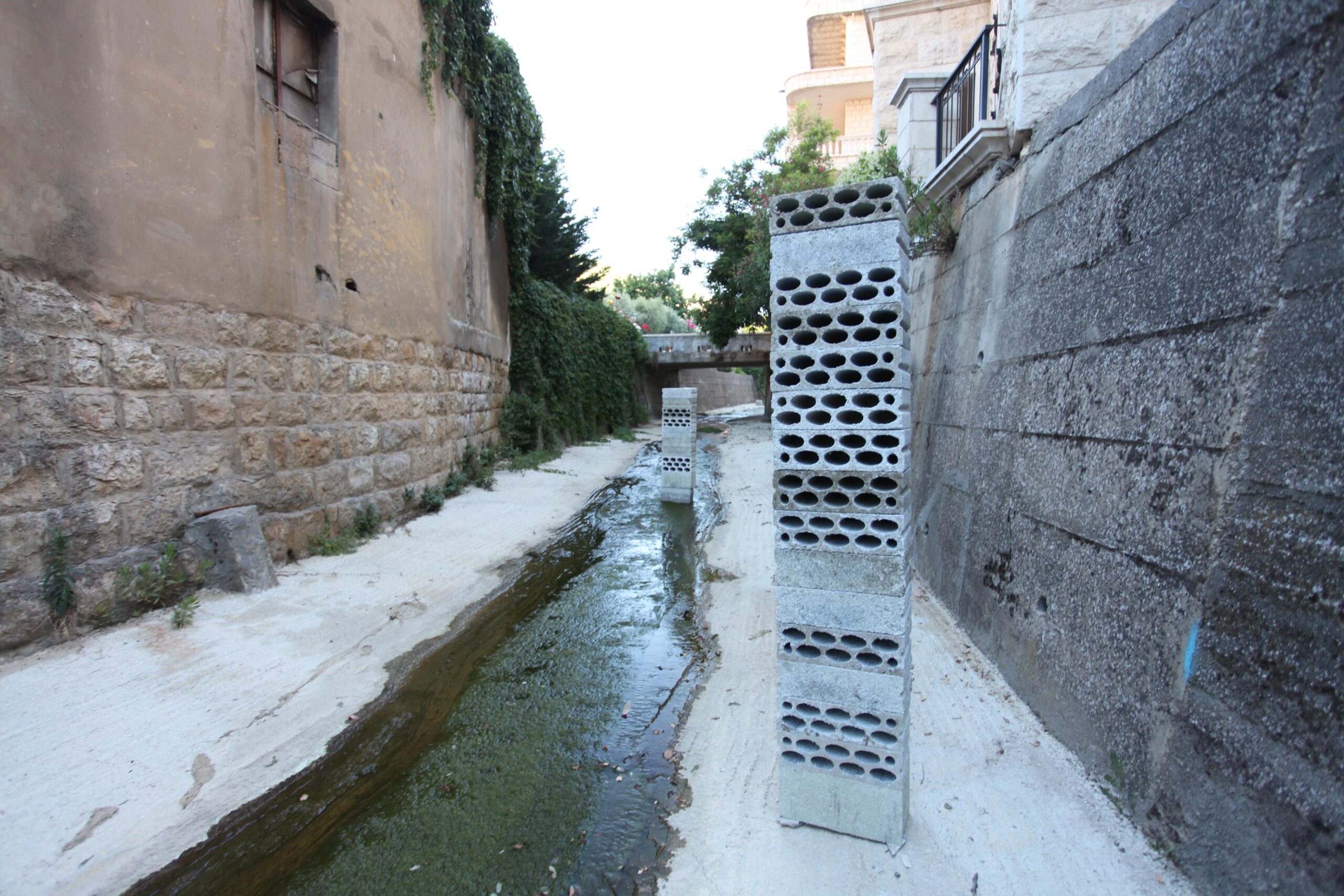 I Invite Waves to Come
Hussein Nassereddine
Nassereddine's piece, composed of salt bricks, was installed on Jezzine's main dry riverbed. The work deals with notions that are embedded in the locale's history and are defined by its day-to-day life: fragility, building on unstable grounds, erosion and destruction. It explores the river as a site of constant flux, highlighted by absence of water and its cycle of elements. It is a reflection on water's destructive ability to alter material forms.