TAP's Database of Public Art Practices in Lebanon
Our Database of Public Art Practices is an on-going research project archiving public art interventions that have taken place in Lebanon from 1980 to present day.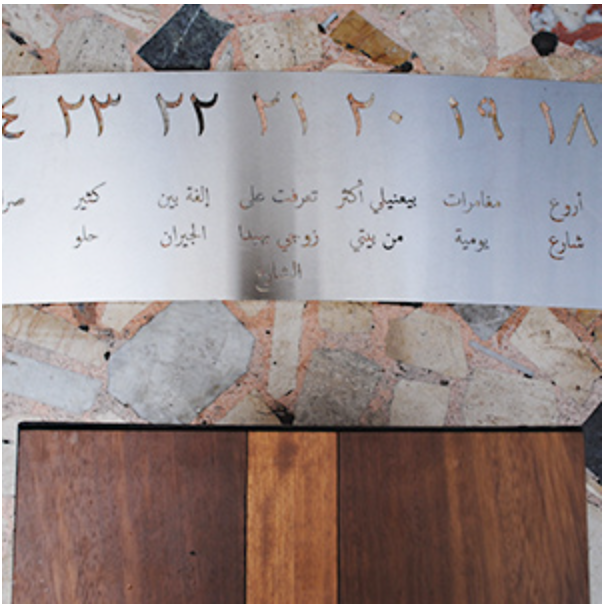 Between a thought and another
BePublic
This installation on jeanne d'arc street acts as a horizontal interactive memorial which incites pedestrians to interact with it and experience the public and private dichotomy of the street. the rotation of the installation highlights the causal and interdependent relationship between public and private as well as the past and present, expressing the inhabitants' citations about what jeanne d'arc street represents for them. Rana Haddad with Tima Rabbat, Mariya Zantout, Tala El Khatib, Jad Najm.