TAP's Database of Public Art Practices in Lebanon
Our Database of Public Art Practices is an on-going research project archiving public art interventions that have taken place in Lebanon from 1980 to present day.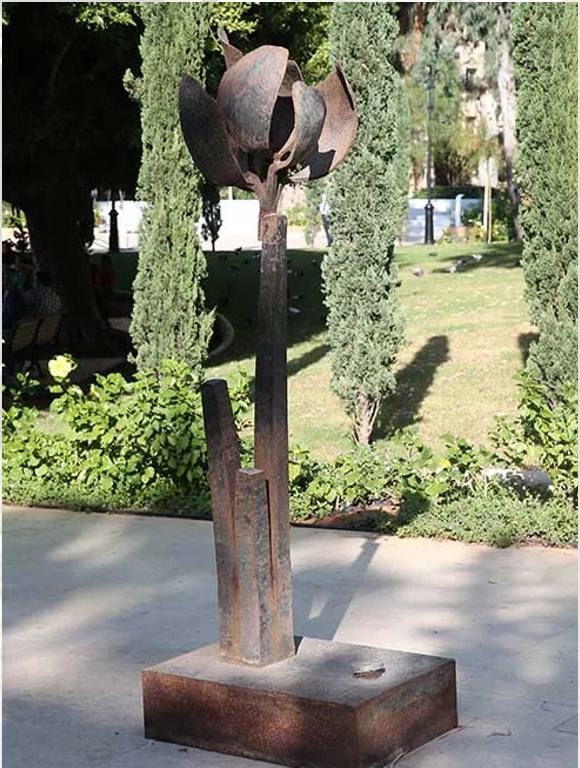 Flower
Xander Spronken
Spronken's work is characterized by the convergence of its tactile and linear components. The monumental sculpture expresses airiness and weightlessness despite the density of its material. The work questions human scale in an unprecedented approach to create a language that celebrates architecture and human emotion. Spronken's work marries rationale, craft and spirituality that reconciles with the spirit of our time.