TAP's Database of Public Art Practices in Lebanon
Our Database of Public Art Practices is an on-going research project archiving public art interventions that have taken place in Lebanon from 1980 to present day.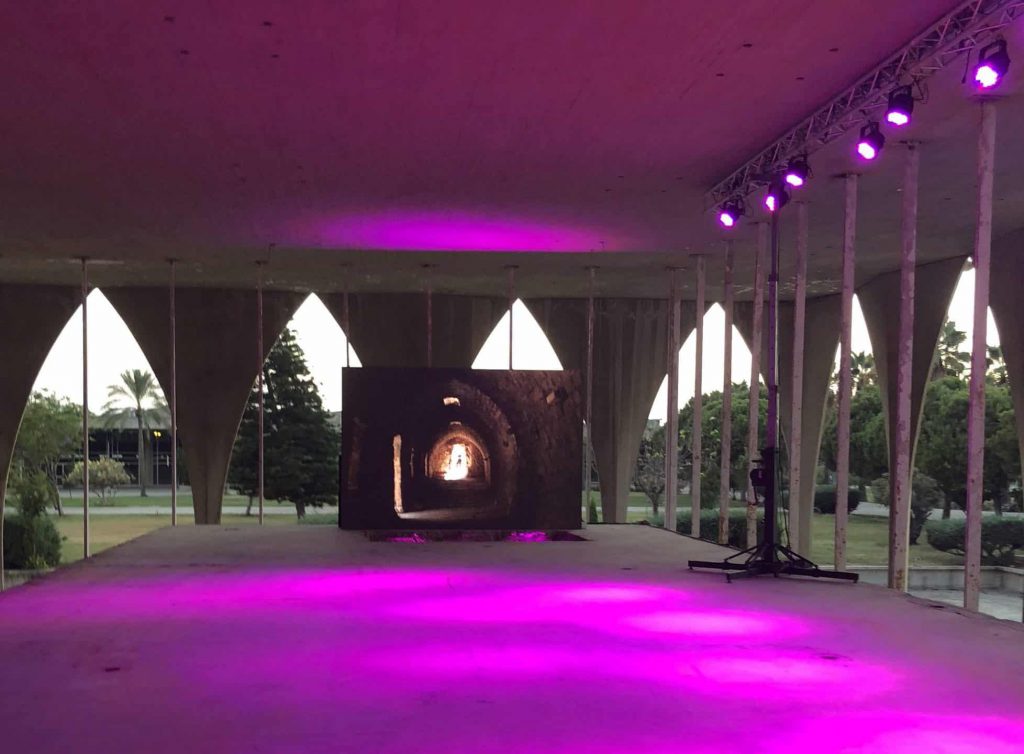 Mute
Edgardo Aragon
Aragon's audio-visual work focuses on the story of rappers from Tripoli with neither identity papers nor passports due to a fault in the Lebanese system. The work sheds light on the dichotomy between their very present voice and their very non-existent legal situation. The project situated in the Lebanese pavillion takes the form of a walkthrough a capella concert, in which the public can listen to different rappers without seeing them. The conscious choice of not showing the singers brings the public back to the opposition in the performers' lives.