TAP's Database of Public Art Practices in Lebanon
Our Database of Public Art Practices is an on-going research project archiving public art interventions that have taken place in Lebanon from 1980 to present day.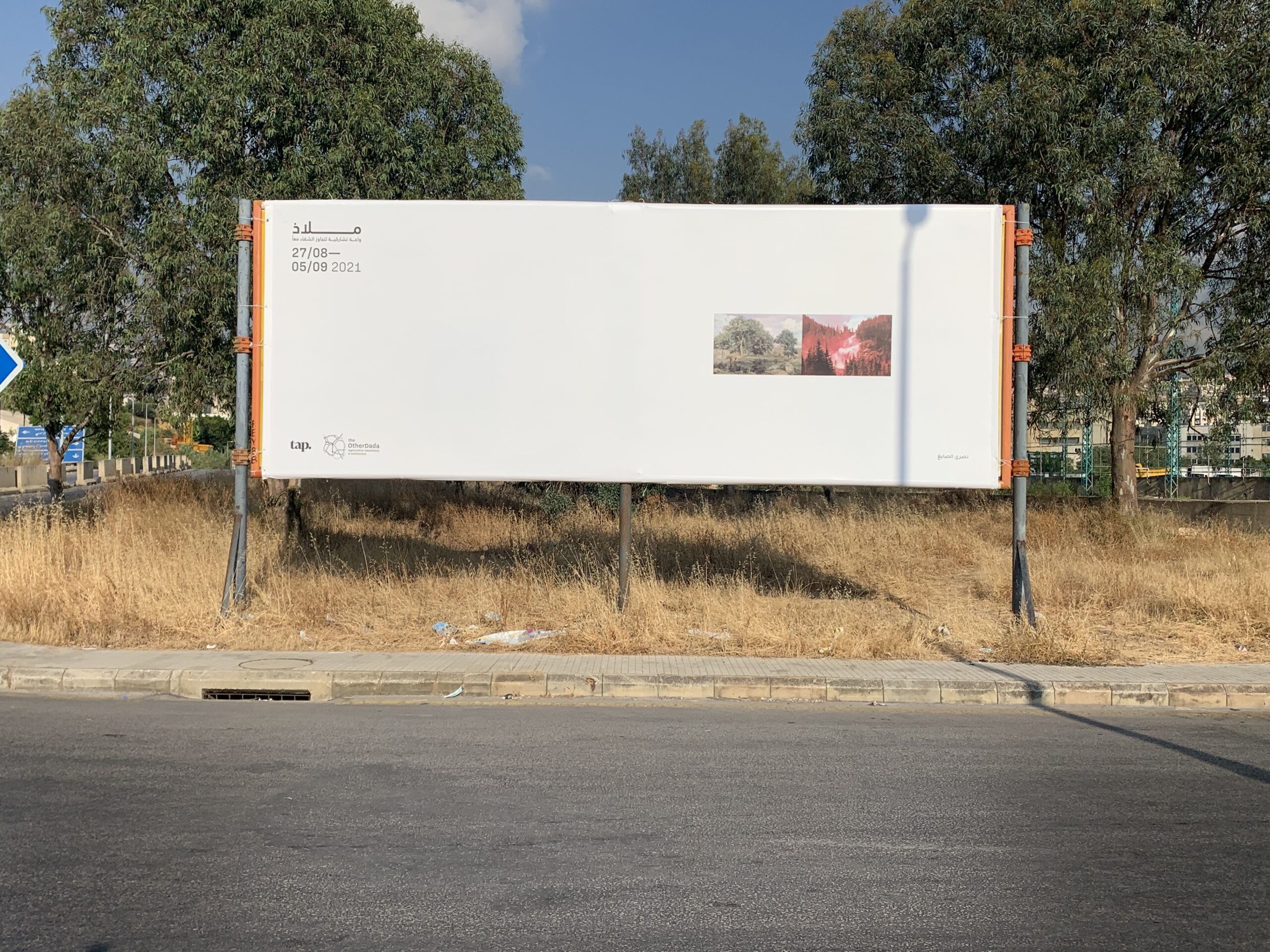 Paysages exquis
Nasri Sayegh
Taking over the edges of the Beirut RiverLESS forest, Nasri Sayegh was invited to intervene on a billboard. Challenging the clear- cut line between art and design, the multidisciplinary artist subverts the traditional advertising function of the installation. Through his project, "Paysages Exquis", he blurs as much as outlines the frontier between highway and sylvestrian landscape. The billboard commission was inaugurated on Saturday, June 12, during the Anniversary Maintenance Day of the Forest.